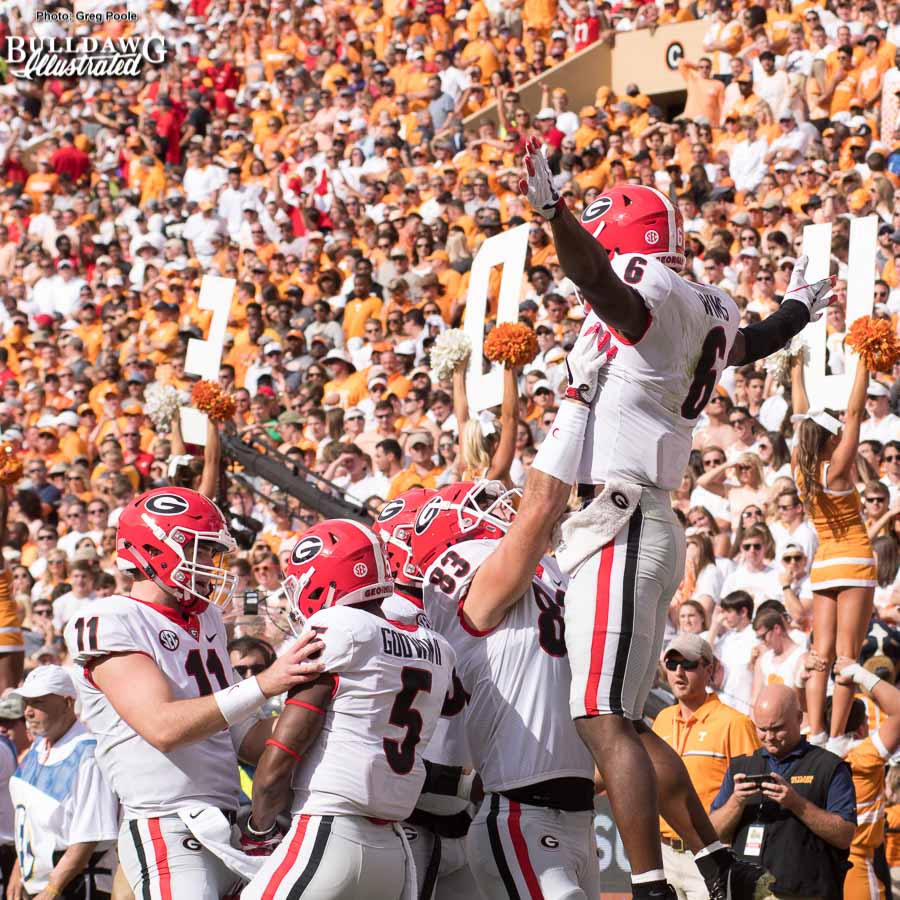 Georgia's dominant rushing attack has kept the Bulldogs out of many passing situations, but this does not bother Javon Wims because he is only focused on winning.

The Bulldogs boast the nations 11th best rushing attack and have scored 17 of their 27 offensive touchdowns on the ground. Such a stout running back corps is taking away from the Bulldogs passing attack as they are ranked 118th in the nation in passing yards. However, this does not bother Wims at all, as long as the Bulldogs keep winning.


"There's no need to throw the ball and when you can win like that it's fun for everybody. You know Winning is fun," said Wims. "I'd rather us run the ball every time and win, then we throw the ball and lose."


This team first mentality that Wims is taking is instrumental to the team's success and he should be commended for this mindset. Wims has not allowed opportunities go to waste when he does get the ball as he is the Bulldogs second overall receiver in catches with 12, yards with 217, and touchdowns with 2.


Although these numbers are not considered to be outstanding, his 16.7 yard per catch shows how explosive he truly is and that he is yet another weapon that the Bulldogs have on the offensive side of the ball. Wims has shown that he is a receiver the Bulldogs can count on to go up and make the tough catch and if the game comes down to it, he should see the ball come his way.


However, as the Bulldogs rushing attack continues to dominate week after week, Wims can continue to be a huge contributor to the offense through stellar blocking. If Wims continues to do his job when the ball is not in his hands, then he should still play an integral part in the Bulldogs having more fun by earning more wins.






---
Recent Articles by Michael Pope


[pt_view id="b8629e37y8″]