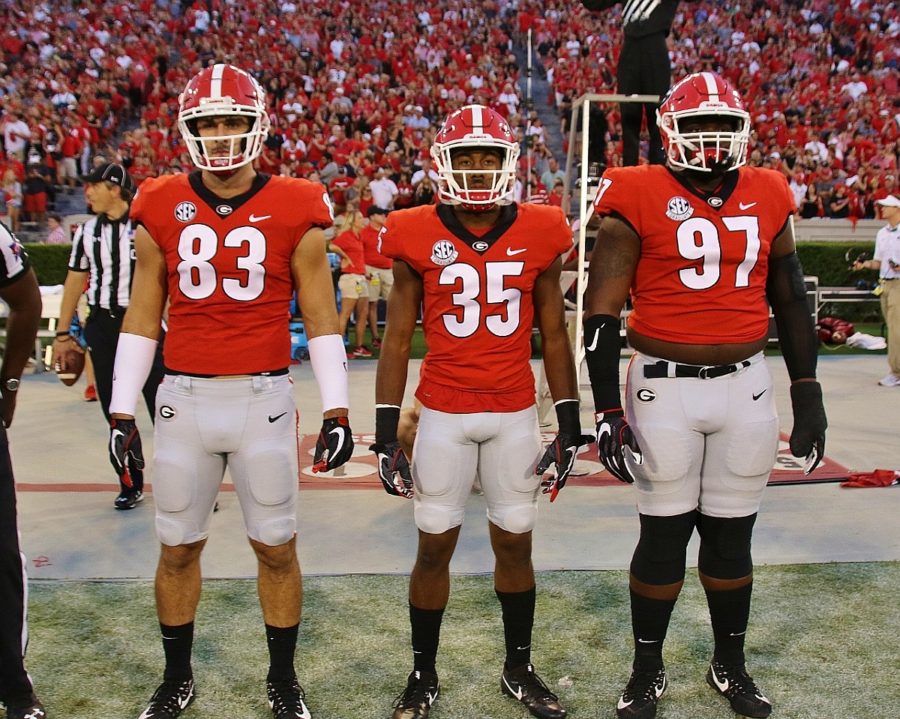 Jeb Blazevich spoke to the media on Monday about Georgia's upcoming matchup against Kentucky, his last game in Sanford Stadium, and the senior legacy. The senior mentioned that the game will hold a lot of sentimental feelings for him. He also talked about what these 2017 seniors want to leave as their legacy.

Blazevich talked about his last game at Sanford and the emotions on his face told the story. Head coach Kirby Smart mentioned in his press conference that a senior's last home game is the one they will remember forever. The senior tight end showed his excitement about it and thanked God for the opportunity.
It's crazy. It's going to be my last game." Blazevich says. "A lot of sentimental feelings. I'm feeling very grateful and blessed to be here. Thankful for God for all the experiences I've had here. I'm excited to strap it on one more time."
Georgia's senior group is a special one, and Blazevich is one of them. They have a legacy to leave, and Saturday's upcoming game is a big part of it. His emotions were all over his face about the seniors legacy and how they will uphold it after the loss. Jeb said it's right in front of them and the loss doesn't define their season.
"Everything we want to accomplish is in front of us," Blazevich says. "We obviously have a lot of work to do, and that starts today. But, one loss doesn't define our season, and everything 's still out there for us, and so we're still trying to write our legacy and determine, 'What can I do this Monday that will help achieve that?'"
This season is special for Georgia, and these seniors are ready to go out on a high note. Blazevich's ready to leave his legacy along with the other seniors, so Saturday will be a very special day.
For Jeb Blazevich's full interview check out the YouTube and SoundCloud links below.
Recent Articles by Savannah Leigh Richardson


[pt_view id="8722077nva"]