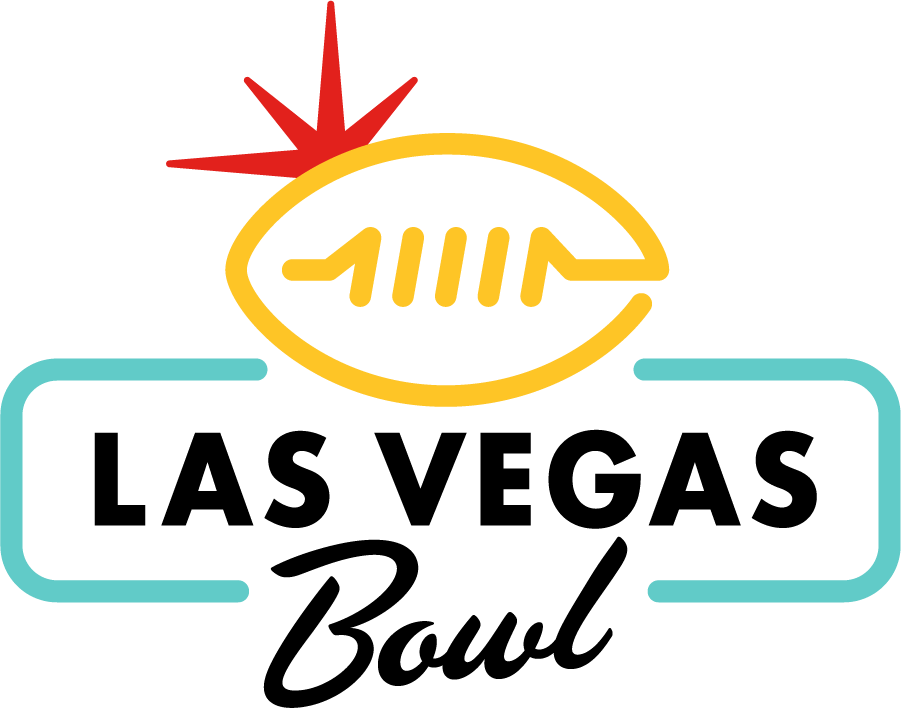 Las Vegas Bowl
December 17 – 2:30 P.M.
Florida vs. Oregon State
Las Vegas
ESPN
It is the first year of the Billy Napier era in Gainesville, and the Gators are bound for Sin City with a 6-6 record, 3-5 in the Southeastern Conference. Florida needs a win to avoid a second straight losing season, and losing record in four of the previous ten years. Last season, Florida went 6-7, and 2-6 in the league. That's a 5-11 conference record the last two seasons. The Gators are always talented, and their fans certainly feel they should have won at least eight or nine games. Motivation will be a big question mark for this one. Oregon State heads in with a record of 9-3. Their losses came to Southern Cal, Utah and Washington, two of those by a field goal. The Beavers would love to get to 10-3 and knock off a big name SEC foe.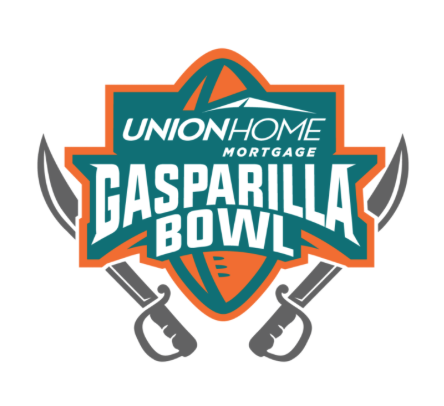 Gasparilla Bowl
December 23 – 6:30 P.M.
Missouri vs. Wake Forest
Tampa, Florida
ESPN
Eli Drinkwitz's Tigers got to 6-6 and bowl eligible with a thrilling 29-27 win over Arkansas in the regular season finale. Missouri has played in a lot of close games. Four of the Tigers five losses came by seven or fewer points, including the near miss upset attempt in Columbia, where Georgia pulled out a 26-22 win on October 1. Mizzou is attempting to maximize touches for highly touted freshman do everything receiver Luther Burden, a big play maker and the Tigers most high profile recruiting pickup arguably since they joined the SEC in 2012. Wake Forest checks in at 7-5, but what stings is losing four of the last five, including a two-point heartbreaker to North Carolina and three point setback at Duke. Sam Hartman has broken a lot of Riley Skinner's passing records in Winston Salem.

Camellia Bowl
December 27, NOON
Georgia Southern vs. Buffalo
Montgomery, Alabama
ESPN
The Eagles had their share of ups and downs this season, like a vast majority of teams across the country. The highs were mighty high, including a thrilling 45-42 victory at Nebraska (if someone would have told you 40 years that would happen someday, it would not have been believable), and a 51-48 topping of Appalachian State to get the berth in Mobile. Jared Benko, a Georgia graduate, is an outstanding young athletic director, and there are high hopes with head football coach Clay Helton. A bowl win over Buffalo would be a big lift. The Bulls started the season 0-3, won five in a row, then lost three straight. A 23-22 victory over Akron got Buffalo to the bowl eligibility win total.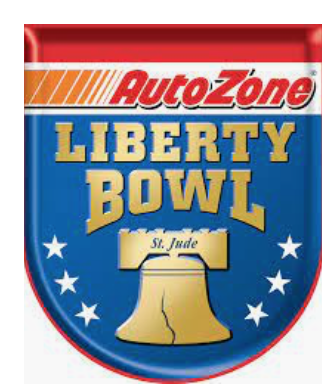 Liberty Bowl
December 28 – 5:30 P.M.
Arkansas vs. Kansas
Memphis, Tennessee
ESPN
Like so many teams in the SEC, the Razorbacks are thinking "what if?" That line between 8-4 and 10-2, and 8-4 and 6-6 is so thin. The Razorbacks lost three games by two points and one game by three points. Arkansas deserves credit for playing a really tough non conference schedule, including Cincinnati, BYU and Liberty, which upset the Hogs 21-19. Arkansas got SEC wins over South Carolina, Auburn and Ole Miss. Kansas has been one of college football's worst programs. A 5-0 start got the Jayhawks a lot of notoriety, but they lost six of their last seven. Sam Pittman is an excellent motivator, and the Liberty Bowl in Memphis figures to be packed out with Arkansas fans "calling the Hogs."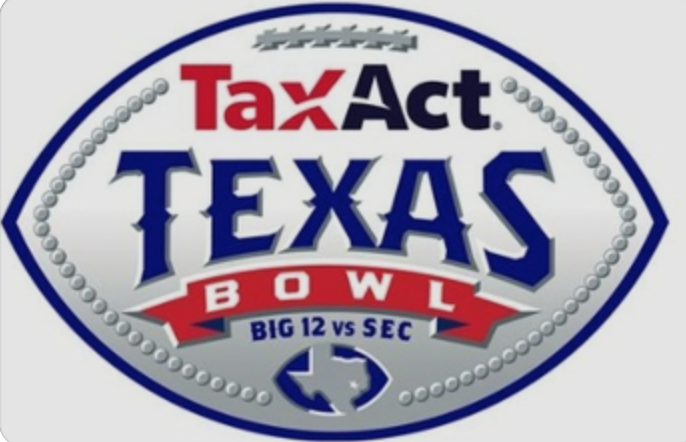 Texas Bowl
December 28 – 9 P.M.
Ole Miss vs. Texas Tech
Houston
ESPN
This is another "what could have been" team in the SEC. The Rebels were in contention to win the SEC West, and had a golden opportunity to take down Alabama. But they didn't. After that heartbreaker, the Rebels got smoked at Arkansas and lost the Egg Bowl 24-22 to Mississippi State, falling to 8-4. That game is almost always one of the most exciting of the season. Auburn reportedly made advances for Lane Kiffin, but he's still at the helm in Oxford. The Red Raiders are coming in hot, winners of three straight, including a 51-48 victory over Oklahoma in Lubbock. Last season, Texas Tech smoked Mississippi State 34-7 in the Liberty Bowl, now Ole Miss is the target.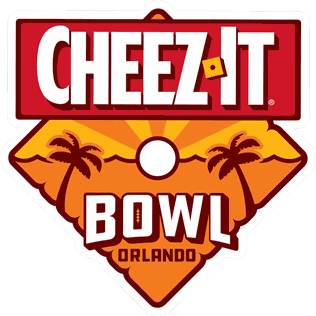 Cheez-It Bowl
December 29 – 5:30 P.M.
Florida State vs. Oklahoma
Orlando, Florida
ESPN
These two programs have produced a lot of hardware through the years and squared off in some big time games, most notably, three Orange Bowls. All won by the Sooners, including the 18-17 classic on 1/1/81 (a very special day), and the 13-2 game on 1/3/2001 which delivered Bob Stoops and Josh Heupel-led Oklahoma the national title. FSU won the first meeting in the 1965 Gator Bowl, with the Sooners taking the last six. Florida State is trending up under Mike Norvell's watch. The 'Noles won their five, lost three in a row, then won four straight. They bookended the campaign with wins over LSU and Florida. Not bad. The Sooners, since that great Stoops team in 2000, have been one of college football's giants. They are 6-6 though, and there are questions in Year One of the Brent Venables era.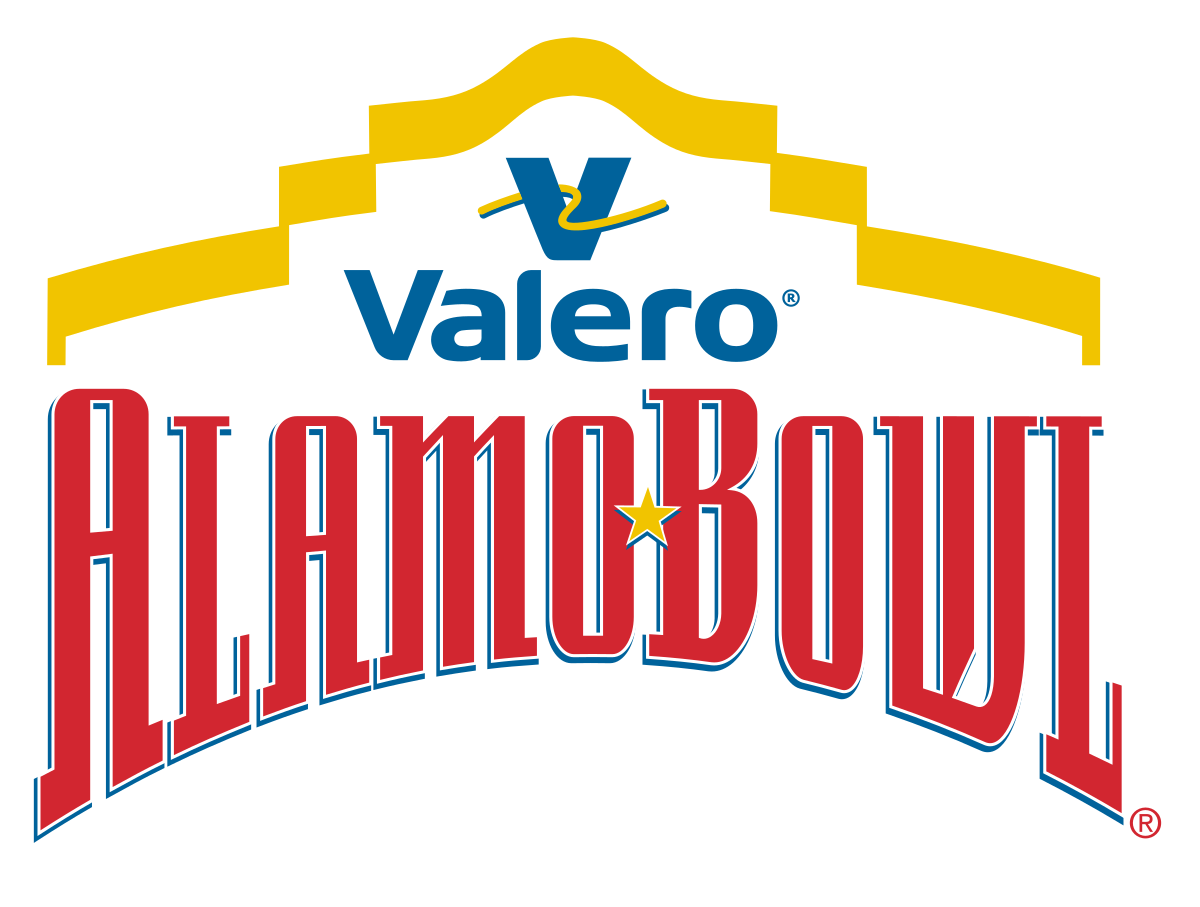 Alamo Bowl
December 29 – 9 P.M.
Texas vs. Washington
San Antonio, Texas
ESPN
Very quietly, Washington, which has the second best record in the history of the PAC-12, put together a 10-2 record. Kalen DeBoer has the Husky faithful optimistic. Washington won its last six games to post a 10-2 record, highlighted by wins at Oregon and Washington State. There figures to be a high interest level for both teams in this one. Steve Sarkisian is in his second season in Austin. The biggest take away this year was the near miss 20-19 loss to Alabama in Week Two. The Longhorns are 8-4. They beat Oklahoma and Kansas State, and lost all four games by seven or fewer points. The Alamo Bowl is usually one of the best on the schedule and this year should be no exception.
Gator Bowl
December 30 – 3:30 P.M.
South Carolina vs. Notre Dame
Jacksonville
ESPN
This will be a hot ticket in Jacksonville. There is no team in the country that closed the regular season with two more impressive victories than the Gamecocks, who blew away Tennessee and then beat Clemson at Death Valley. Both Orange teams' playoff dreams were dashed. Notre Dame started 0-2, and were 3-3 after a loss to Stanford. Then the Fighting Irish caught fire, winning five in a row. That included a 35-14 beating of Clemson in South Bend. In the regular season finale, Notre Dame fell to Southern Cal 38-27. Shane Beamer is in his second season in Columbia, while it is Marcus Freeman's first full campaign for the Irish. He coached the Fiesta Bowl loss to Oklahoma State last season after Brian Kelly left for Baton Rouge.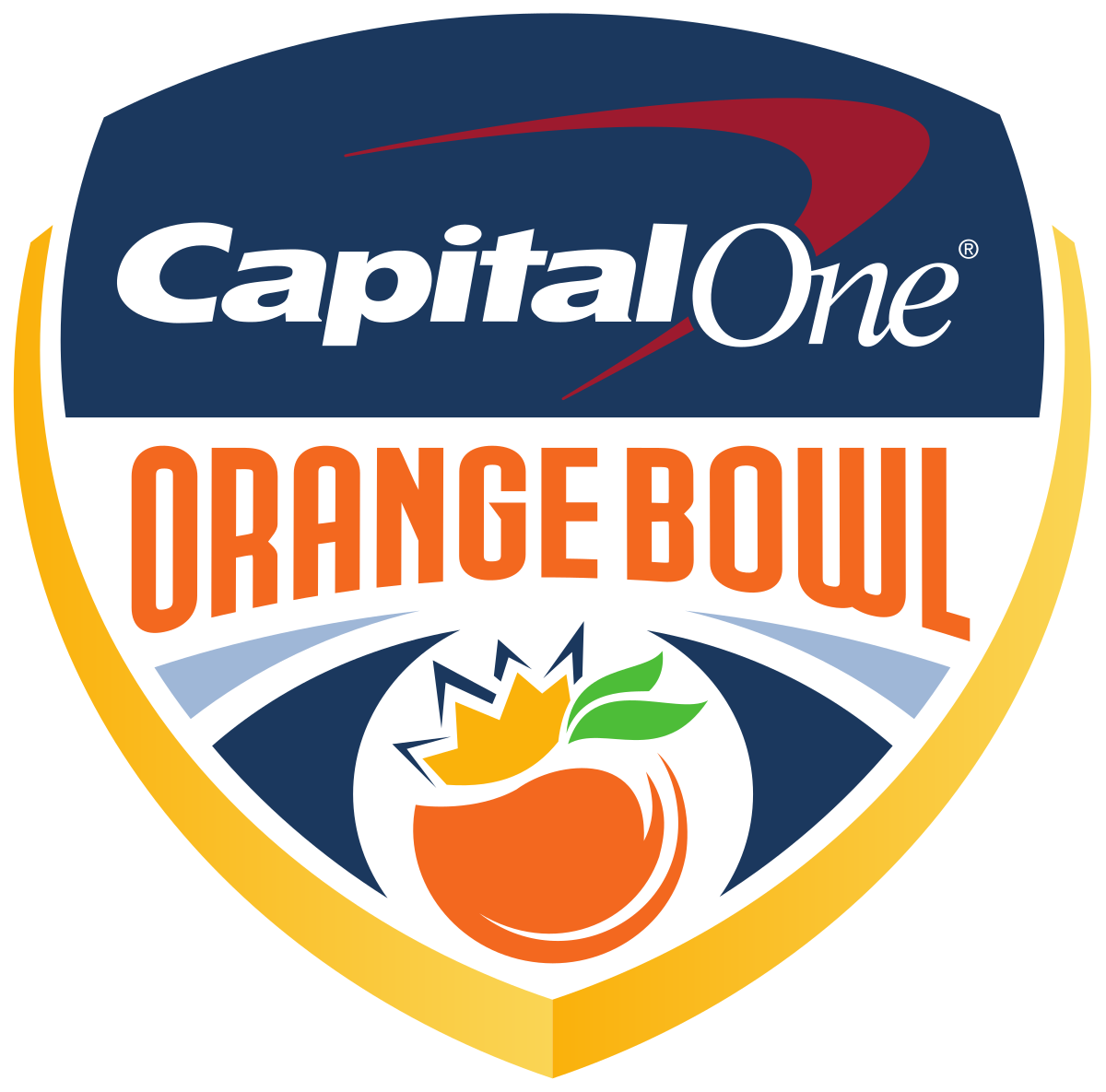 Orange Bowl
December 30 – 8 P.M.
Tennessee vs. Clemson
Miami Gardens, Florida
ESPN
In what might be the orangest Orange Bowl ever, Tennessee takes on Clemson in a battle of twice-beatens. Oh if it weren't for South Carolina. The Tigers other loss was at Notre Dame. The Volunteers other loss was at Georgia. Clemson bounced back from the heartbreaker to the Gamecocks to roll past North Carolina, and amazingly win the ACC Championship for the seventh time in eight years. Tennessee is without injured QB Hendon Hooker, but Joe Milton III is very good. Cade Klubnik is the Tigers' quarterback. The freshman has been very good. DJ Uiagalelei is in the transfer portal. This is a major bowl game with a major bowl game too. The Volunteers will travel. The Orange and Sugar Bowls were fighting to land Tennessee.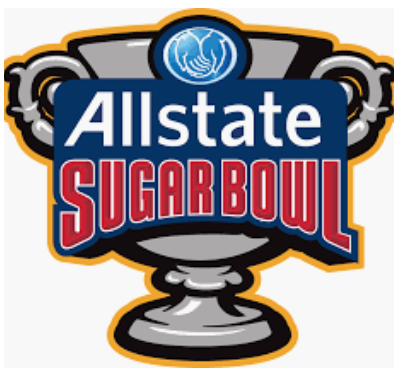 Sugar Bowl
December 31 – NOON
Alabama vs. Kansas State
December 31 – NOON
New Orleans
ESPN
Playoff posturing from the twice beaten Crimson Tide was an eye-roller to a lot of college football fans. Not a lot of sympathy for a powerhouse that has played in six of the last seven national title games and has the tremendous 2021 Heisman winner Bryce Young at quarterback. Alabama lost a pair of heartbreakers at Tennessee and LSU. Both, obviously could have gone either way. As a side note, Tennessee, like Alabama, is 10-2, and beat the Red Elephants. The Tide also pulled out tight contests against Texas, Texas A&M and Ole Miss, which could have gone either way. Kansas State knocked off TCU in the Big XII Championship Game. If the Wildcats could upset Alabama in the Sugar Bowl, what a close to the season that would be.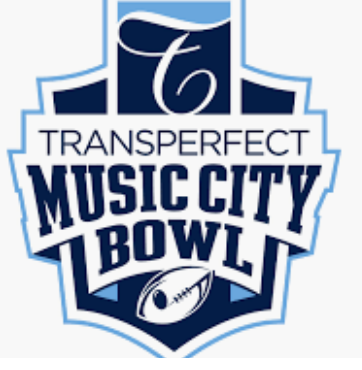 Music City Bowl
Iowa vs. Kentucky
Nashville, Tennessee
ABC
Points and possessions will be at a premium for this meeting between the Hawkeyes and Wildcats. Last season, these two met in the Citrus Bowl with Kentucky winning 20-17 to finish 10-3. Kentucky beat Florida 26-16 early and closed the regular season with a 26-13 win over Louisville to post a 7-5 record. Iowa has infamously struggled mightily offensively for much of this season. Six times this season, the Hawkeyes have scored 14 or fewer points. That includes three games scoring in single digits. Iowa lost its regular season finale to Nebraska 24-17, and also heads to Music City, USA with a 7-5 record. It is a pretty good bet that this one will be cold, cloudy and maybe wet. Figure on a low scoring defensive battle.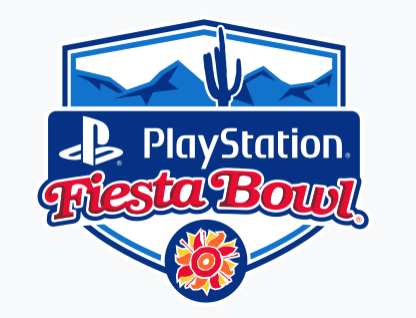 Fiesta Bowl – CFP Semifinal
December 31 – 4 P.M.
Michigan vs. TCU
Glendale, Arizona
ESPN
The winner in suburban Phoenix will play in the National Championship Game against either Ohio State or Georgia. Jim Harbaugh has the Wolverines cooking. They dominated the fourth quarter and beat Ohio State for a second straight season en route to a second consecutive Big Ten Championship. Michigan lost some very good talent off last year's Orange Bowl team, but here they are, back in the playoff, this time with a perfect 13-0 record. TCU, under first year coach Sonny Dykes, had the dream season and are one of the biggest surprises in the history of the CFP. The heartbreaking Big XII Championship Game loss to Kansas State did nothing to derail their playoff hopes. Michigan is big, tough and physical. The Horned Frogs have found a variety of ways to win, led by Heisman finalist quarterback Max Dugan.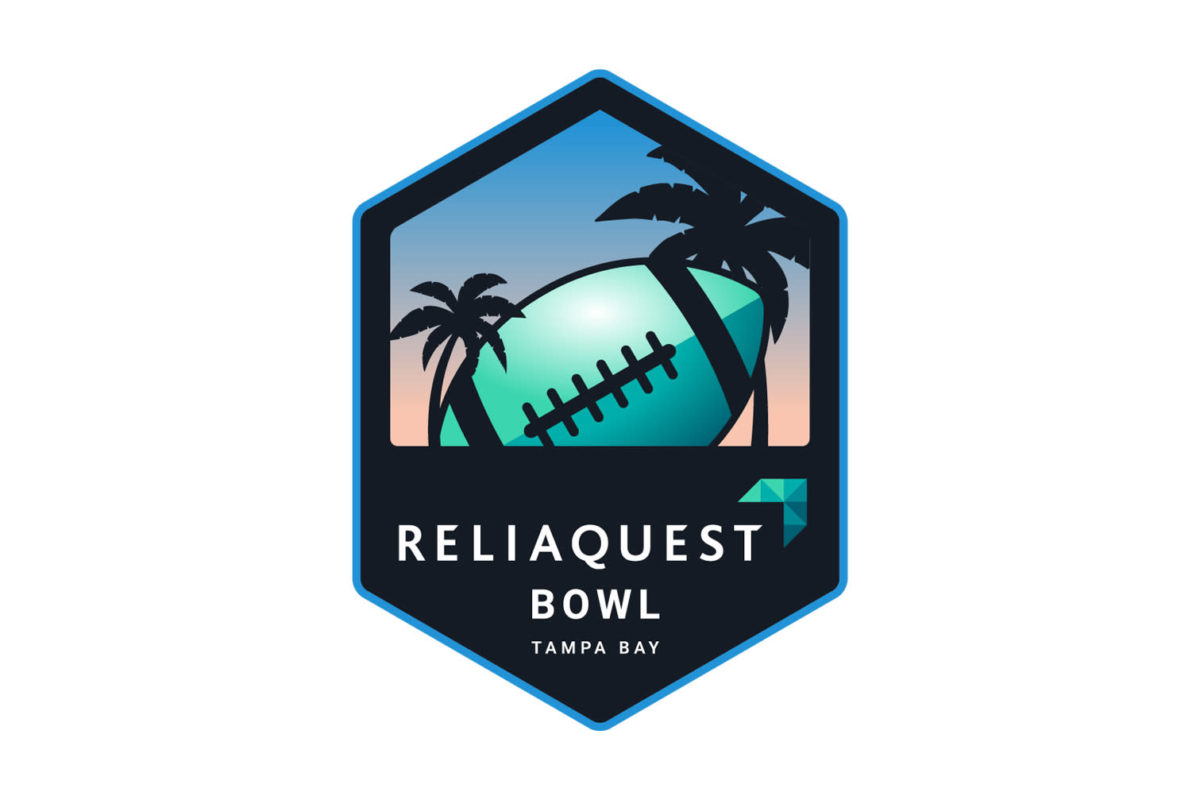 ReliaQuest Bowl
January 2 – NOON
Mississippi State vs. Illinois
Tampa, Florida
ESPN2
Mike Leach has the Maroon Bulldog faithful feeling right after that thrilling 24-22 Egg Bowl win over Ole Miss. Mississippi State is 8-4 with big play ability and an outstanding quarterback Will Rogers. MSU's losses were in Baton Rouge, Lexington and Tuscaloosa and then at home to Georgia. Certainly no shame there. Illinois is also 8-4, and though there is disappointment that the Fighting Illini didn't make it to the Big Ten Championship Game after a 7-1 start, the feeling is that Bret Bielema has them trending upwards. Three straight losses by a combined 15 points in November stings, especially the one at Michigan. Credit Illinois for coming back at closing out the regular season strong with a 41-3 win at Northwestern.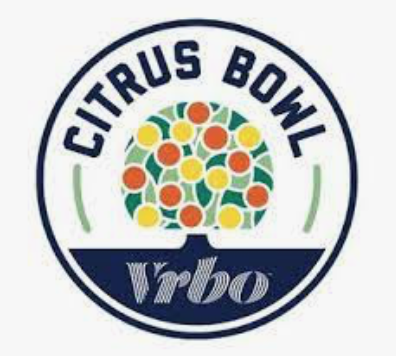 Citrus Bowl
January 2 – 1 P.M.
LSU vs. Purdue
Orlando, Florida
ABC
Brian Kelly is in his first season as LSU's head coach, and he took the Tigers to the SEC Championship Game. Not a lot of LSU fans predicted that before the season. The upset victory over the Crimson Tide was the season highlight. LSU was upset by Texas A&M in the regular season finale and then lost by 20 to Georgia in Atlanta, falling to 9-4. It looks like the Tigers found their next quarterback there, though, as Garrett Nussmeier came in and played very well against the Bulldogs after Jayden Daniels left the game due to injury. Purdue, meanwhile, lost to Michigan in the Big Ten Championship Game, and is 8-5. The Boilermakers hung around, but the Wolverines pulled it out 43-22. Jeff Brohm is leaving Purdue to become the head coach at his alma mater, Louisville. Purdue can throw the football, which gives it a puncher's chance to hang with the more gifted Tigers.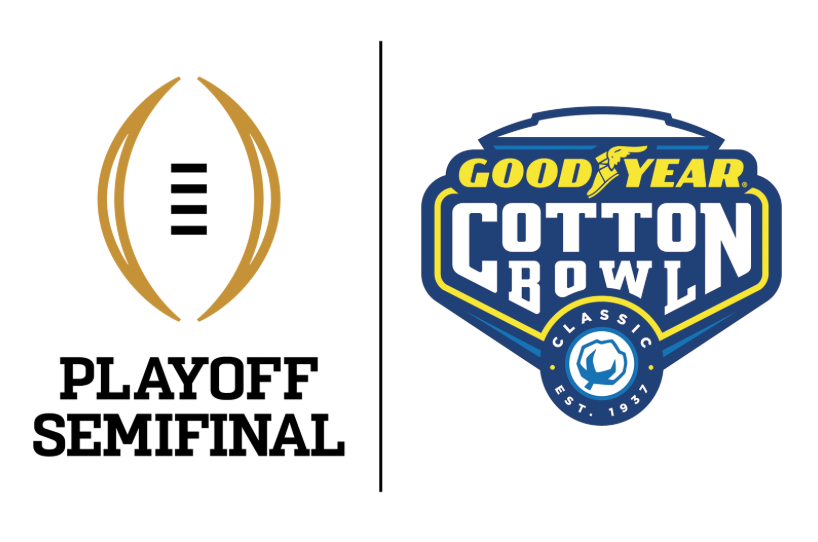 Cotton Bowl
January 2 – 1 P.M.
USC vs. Tulane
Arlington, Texas
ESPN
The Trojans had played themselves into playoff position, highlighted by impressive victories over rivals UCLA and Notre Dame to close out the regular season. USC jumped out to a 17-3 lead over Utah in the PAC-12 Championship Game, and the Trojan faithful were thinking conference championship and playoff. But the Utes came back and stormed past Southern Cal 47-24. Utah has handed the Trojans both of their losses this season. How interested will Linocln Riley's team be in suburban Dallas against the Green Wave. Tulane is also 9-2. The champions of the American garnered a lot of early attention with a 17-10 victory over Kansas State. Tulane avenged one of its two losses (the other being 27-24 to Southern Miss) in the American Championship Game against Southern Cal. You can bet that Tulane is excited and aiming to post a signature program victory.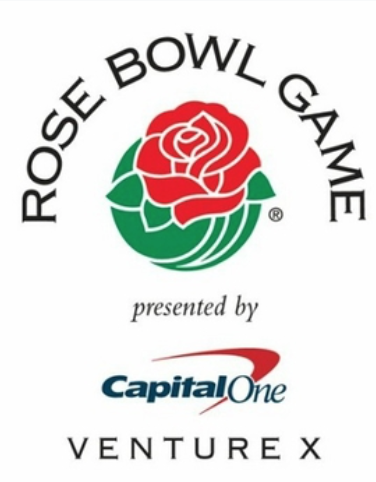 Rose Bowl
January 2 – 5 P.M.
Utah vs. Penn State
Pasadena, California
ESPN
Kyle Whittingham has done it again. Last season, the Utes swept Utah en route to Pasadena, now they've done it to Southern Cal. They lost a shootout to Ohio State in last year's Rose Bowl. This time it is Penn State. The Nittany Lions are 10-2, with the two losses coming to College Football Playoff participants Michigan and Ohio State. On the fast track in the "Granddaddy of Them All," there have been numerous high-scoring thrillers these last few years. Penn State, in fact, dropped one to Southern Cal 52-49 on January 2, 2017. The winner of this one is a lock to be in the top 10. If Utah could beat Penn State to win the Rose Bowl after a second straight PAC-12 crown, it would be an all time great accomplishment for a program that didn't have a lot of accolades prior to the 21st century.