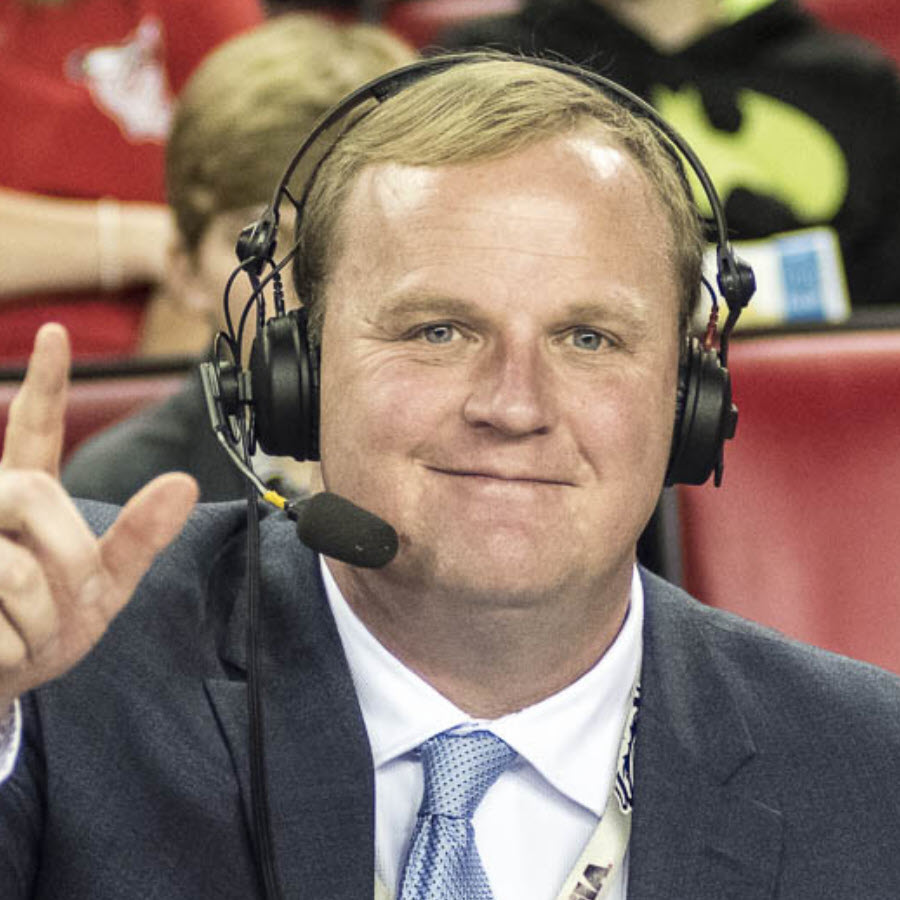 It's the heart of the college football campaign, and as we head to the second half of the season. The races in the Southeastern Conference and Big Ten are tight and tough. Iowa and Texas A&M were the teams of last weekend. Georgia and Kentucky play in a massive showdown Saturday in Athens. The Big Ten East is tough and top rate, with four tradition rich programs fighting for the title.
1. Georgia – Kirby Smart's Bulldogs moved to 6-0 with a 34-10 victory over Auburn on the Plains. The stage is set for an enormous SEC battle with 6-0 Kentucky. The winner of this one is sitting in the driver's seat in the SEC East.
2. Iowa – It was one of the biggest victories in Hawkeyes history, as Iowa came back to beat Penn State 23-20 before a raucous crowd at Nile Kinnick Stadium. The Hawkeyes are sitting pretty in the Big Ten West and dreaming big. Purdue visits Saturday.
3. Kentucky – This is tremendous historic stuff for Kentucky. Not only did the Wildcats follow up their unforgettable victory over Florida in Lexington, they did it in great fashion, dominating LSU 42-21. Now it's Georgia in Athens.
4. Alabama – It was a classic donnybrook in College Station, as Alabama lost 41-38 on a last second field goal at Texas A&M. The Crimson Tide heads to Mississippi State Saturday with everything still in reach.
5. Cincinnati – The Bearcats put up big numbers in an impressive 52-3 win over Temple. A short week after the win at Notre Dame, Cincy took care of business. It won't be easy with Central Florida this week, but it's at home and the 'Cats are focused.
6. Oklahoma – The Sooners won yet another thriller, and this one will go down in Red River Shootout lore. Texas is absolutely devastated. 55-48 on a long run on the final play to win it. Amazing. TCU heads to Norman Saturday.
7. Penn State – It was a tough loss for the Nittany Lions, who fell 23-20 at Iowa. The Hawkeyes are on the other side of the Big Ten, so everything is in front of Penn State still. It's an open date then a visit from Illinois.
8. Oregon – The Ducks were off this past week, licking the wounds from a heartbreaking overtime loss to Stanford. Oregon tries to get back on track on Friday night, hosting Cal at Autzen Stadium.
9. Ohio St – The Buckeyes shellacked Maryland 66-17 to make it 5-1 on the season. The Big Ten East race is jam packed and impressive. Ohio State is off this week and then heads to Indiana … with Penn State looming.
10. Michigan – Two classic teams got together, and Michigan survived with a 32-29 victory over Nebraska in Lincoln. The Wolverines are 6-0 and off this week. Then Northwestern heads to Ann Arbor.
11. Michigan State – Mel Tucker has done a top flight job with the Spartans this season. Michigan State is undefeated in the outstanding Big Ten East. Now 6-0 with a 31-13 win over Rutgers, the Spartans head to Indiana Saturday.
12. Ole Miss – The Rebels and Arkansas played a typical classic, and Ole Miss found a way, prevailing 52-51 in an all time shootout. Surging Tennessee awaits in Knoxville, as Ole Miss tries to stay in the thick of the SEC West race.
13. Notre Dame – It was a great game with Virginia Tech, and the Fighting Irish mounted an impressive comeback to top the Hokies and improve to 5-1. The Irish are 5-1 and off this week. Then Southern Cal visits South Bend for the classic rivalry.
14. Texas A&M – The Aggies had a great season in 2020. Off to a 3-0 start this year, they lost two straight and it was grumpy in College Station. But they're flying high with a 41-38 win over Alabama. Texas A&M is off to Missouri this week.
15. Florida – The Gators blew away Vanderbilt 42-0 to make it 4-2 on the season. Florida heads to LSU this week, which has lost two straight. The Gators two losses have been near misses against Alabama and Kentucky.