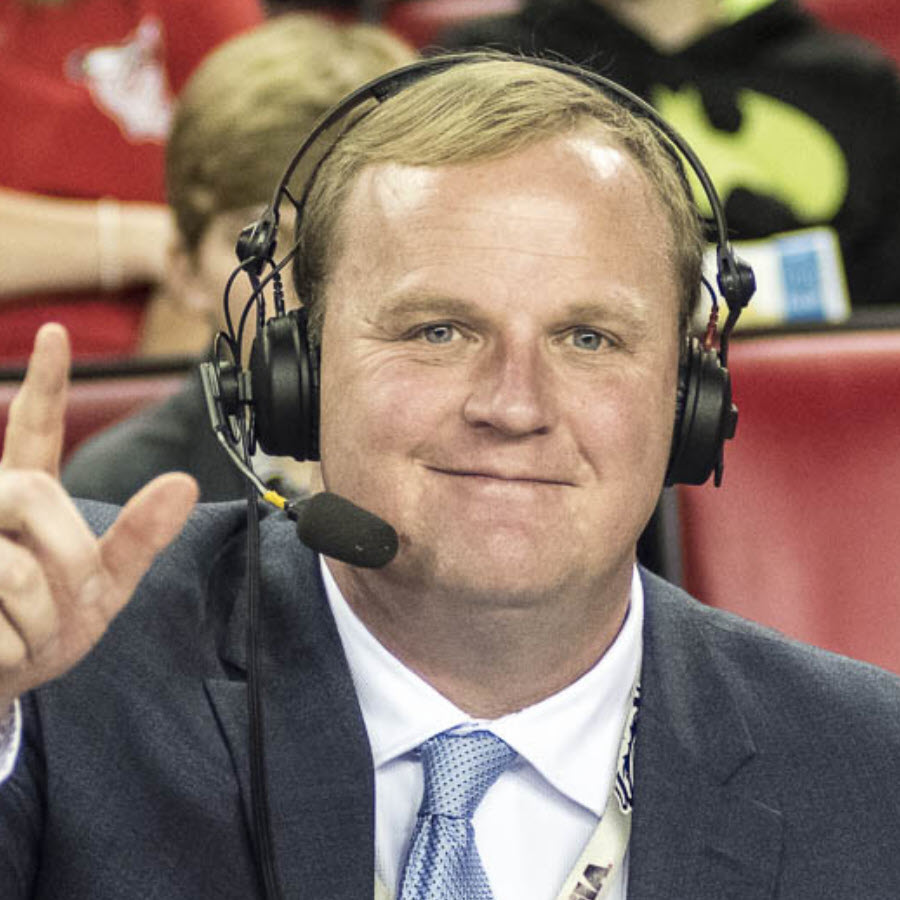 What a Saturday it was, as all four of the top ranked teams escaped with tight, knee knocking victories. Then South Carolina pulled a staggering upset of Tennessee to shake things up. Now we head on to the best week of the season, Thanksgiving Week. Victories are at premium and so hard to come by, especially this time of year. We say it every year on Labor Day, enjoy, it will be Thanksgiving before you know it.
1. Georgia – It was a tough, physical victory for the Bulldogs in Lexington, as Georgia beat Kentucky 16-6. For a second consecutive campaign, Georgia has posted a perfect 8-0 conference record. Now the Bulldogs host the Yellow Jackets for the state title.
2. Ohio State – On the road, the Buckeyes got a scare from Maryland, but pulled it out. Now the stage is set for the monster showdown with Michigan. The Horseshoe will be rocking as the winner of this one plays for the Big Ten and is likely in the Playoff.
3. Michigan – The Wolverines came back from a 17-10 deficit to Illinois in Ann Arbor with a trio of fourth quarter field goals, prevailing 19-17. So it's 11-0 for Michigan and on to the monster showdown against Ohio State. This one's in Columbus.
4. TCU – It was an incredible comeback victory, as the Horned Frogs came storming back for a 29-28 triumph over Baylor in Waco. It's one of the greatest wins in TCU history. Iowa State, which has pulled upsets through the years, heads to Fort Worth.
5. Southern Cal – The Trojans came back and defeated UCLA 48-45 in the Rose Bowl to make it 10-1. Classic uniforms. Classic game. Speaking of, Notre Dame heads to the Coliseum Saturday. Southern Cal is in the mix for everything.
6. Clemson – The Tigers defense was ferocious in a 40-10 win over Miami that improves Clemson to 10-1. The Hurricanes picked up only 98 total yards, their fewest since 1965. Now it's the emotional in-state battle with South Carolina in Tiger Town.
7. Penn State – The Nittany Lions took care of business in a 55-10 beat down of Rutgers to improve to 9-2. Penn State's two losses are to Michigan and Ohio State. Next up is Michigan State to close out the regular season. A major bowl bid could be in play.
8. Tennessee – It wasn't just the upset loss, it was the margin. South Carolina had a record-setting night and embarrassed the Vols 63-38, dousing Tennessee's playoff hopes. The Volunteers visit resurgent Vanderbilt Saturday night.
9. LSU – It was tight early, but LSU pulled away from UAB 41-10.. The Fightin' Tigers are headed to the SEC Championship Game, but they need a win over Texas A&M in College Station to keep their playoff hopes alive. The Aggies have been a mystery this season.
10. Alabama – The Crimson Tide coasted past Austin Peay in a tune-up game for the Iron Bowl. For the first time since 2010, Alabama heads into the Auburn game with more than one loss. Incredible. Nick Saban will push for a big number against the arch-rival.
11. Washington – The Huskies flew past outmatched Colorado to push their record to 9-2. The Apple Cup is coming up now in Pullman. It should be a terrific game, as the Cougars try to spoil a very good season by Washington.
12. Oregon – The Ducks built a 17-3 halftime lead at Autzen Stadium and then hung on to win a terrific late night affair against Utah. Oregon is 9-2 and now comes a big test against Oregon State with a shot at the PAC-12 Championship Game.
13. Kansas State – The Wildcats appear to be the second best team, behind TCU, in the Big XII. Kansas State put up big offensive numbers in a 48-31 win over West Virginia to make it 8-3. Next up is Kansas in the little apple, A win draws a TCU rematch.
14. Notre Dame – Marcus Freeman's Fighting Irish started the season 0-2 and then 3-3. But Notre Dame has come back strong and won five in a row, including a 44-0 win over Boston College in the snow. Now comes the trip to Southern Cal.
15. UCLA – It was a heartbreaking loss for the Bruins to Southern Cal, as the Trojans prevailed 48-45 at the Rose Bowl. These past two weeks have been tough for UCLA. It's off to Cal on Friday night, as UCLA tries to make it 9-3.