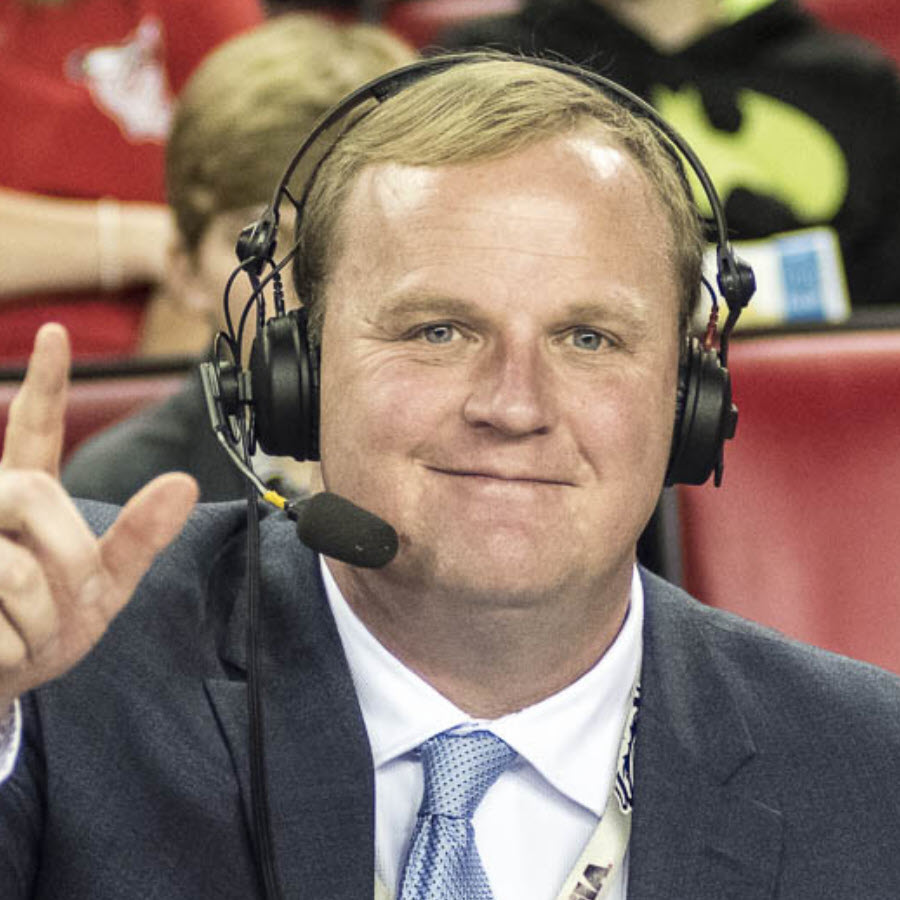 I hope everyone enjoys their Thanksgiving weekend, and we are all certainly thankful that we have gotten most of this season in. Football and Thanksgiving is a great tradition. Unfortunately, a lot of those classic rivalries won't be staged this weekend. There have been a lot of great stories this season – like the mid-major surprises and the second and third best teams in the Big Ten.
1. Alabama – The Crimson Tide rolled past Kentucky 63-3 and certainly still have the look of the best team in the country in 2020. Now it's time for the Iron Bowl, as Alabama attempts to avoid back-to-back losses to Auburn.
2. Notre Dame – The Fighting Irish were off this past Saturday and have their sights set on what should be a really good one against North Carolina on Friday in Chapel Hill. Ian Book is one of Notre Dame's best ever quarterbacks.
3. Ohio State – The Buckeyes picked up a thrilling 42-35 victory over Indiana on Saturday in a showdown of the two best teams in the Big Ten. A trip to Illinois is on the docket this weekend. Ohio State has a stranglehold on the Big Ten East.
4. Brigham Young – In an easy tuneup, the Cougars shredded North Alabama 66-14. BYU doesn't play again until December 12 when San Diego State comes to Provo. The weather should be an advantage for the home team. The playoffs are possible.
5. Texas A&M – The Aggies game against Ole Miss was postponed. The game got bagged early in the week, giving Texas A&M extra time to turn the focus on LSU and a big one at Kyle Field. The Bayou Bengals drilled the Aggies 50-7 last season.
6. Florida – The Gators got off to a slow start then got things going at Vanderbilt in a 38-17 win over the Commodores. Kyle Trask is a Heisman Trophy front-runner. Florida has Kentucky in the Swamp. The Wildcats got destroyed by Alabama last week.
7. Clemson – On game morning, the Tigers game with Florida State in Tallahassee got postponed. Clemson is hungry to retake the field. It's now two weeks without a game since the thrilling loss at Notre Dame. Pitt comes to town Saturday.
8. Cincinnati – The Bearcats took a thriller 36-33 over Central Florida to keep the perfect season and big dreams alive. Cincinnati is getting excellent quarterback play. They head to Temple Saturday.
9. Northwestern – Pat Fitzgerald's Wildcats came up with an enormous victory, taking down Wisconsin 17-7. They are 5-0 and bound for East Lansing to take on struggling Michigan State. Northwestern is the team to beat in the Big Ten West.
10. Indiana – The Hoosiers have wins over Penn State, Michigan and Michigan State. Historic stuff. They gained even more respect in a 42-35 loss to Ohio State that will certainly be the game of the year in the Big Ten.
11. Miami – The Hurricanes game against Georgia Tech got postponed. Miami will now have back to back weeks without a game. No Thanksgiving football. Next up is Wake Forest, who can score, in Winston-Salem.
12. Coastal Carolina – It was another impressive win for the Chanticleers, who took down Appalachian State 34-23. Coastal Carolina is in the driver's seat for the Sun Belt East, and is in the midst of a dream season.
13. Oklahoma – The Sooners are cooking, and picked up their most impressive win of the season, routing in-state rival Oklahoma State 41-13 in Bedlam. Next up is a tough trip to Morgantown to take on West Virginia.
14. Georgia – The Bulldogs fought and clawed their way to a 31-24 win over Mississippi State. JT Daniels played very well in his Bulldog debut at quarterback. Now it is off to South Carolina, which beat the Bulldogs last season.
15. Auburn – The Tigers took down Tennessee 30-17, and head to the Iron Bowl with some good momentum – especially the pounding Auburn gave LSU. Alabama will be out for revenge, but you never know in this one.