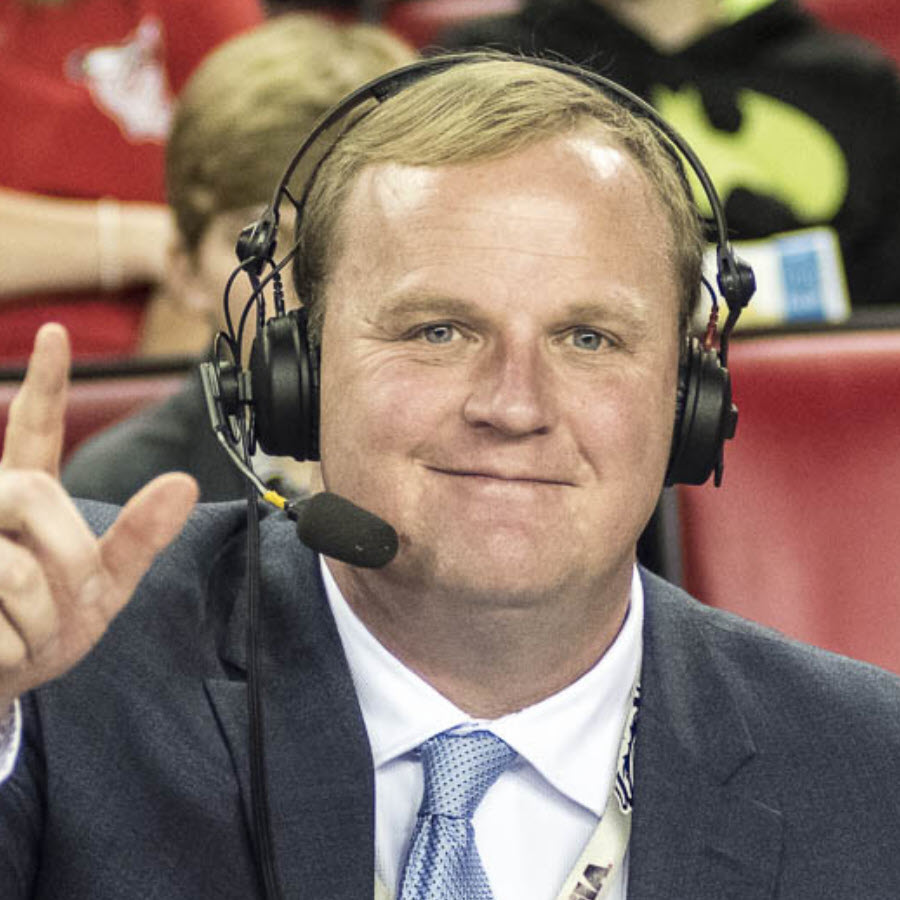 It was an odd Thanksgiving weekend, keeping with the theme of 2020. There were some classic rivalries that weren't played due to conference games only scheduling. There were also some more Covid cancellations. Alabama, Notre Dame and Clemson were all very impressive over the weekend. Now we head for the rare December regular season matchups.
1. Alabama – It was an extremely impressive performance for Alabama in a 42-13 Iron Bowl win over Auburn. Without Nick Saban on the sidelines. Alabama now heads to LSU Saturday. The Tide can get double vengeance in successive weeks.
2. Notre Dame – What a showing from the Fighting Irish, who took down North Carolina 31-17. This is Notre Dame's best team since 1993, even better than 2012 and 2018. The Irish host Syracuse Saturday. Ian Book is a fantastic quarterback.
3. Clemson – The Tigers have Trevor Lawrence back, and he was sharp in a blowout of Pittsburgh. Now Clemson heads off to Virginia Tech. They are on a collision course for a rematch with Notre Dame.
4. Texas A&M – The Aggies took another big step towards a great season with a 20-7 win over LSU. Texas A&M had the running game and defense dialed up against the Bayou Bengals. It's off to Auburn Saturday for what should be a great one.
5. Florida – It was an impressive comeback for the Gators, who grabbed a 14-10 halftime lead and pulled away from Kentucky 34-10. Now it's off to Knoxville for a well rested Vols team in a series dominated by Florida.
6. Ohio State – The Buckeyes game against Illinois was cancelled. Ohio State heads to Michigan State, which is having a tough year on Saturday. The number of games required is getting tricky to get Ohio State into the Big Ten Championship Game.
7. Brigham Young – The Cougars are a perfect 9-0 and sharpening their claws for San Diego State. The Aztecs come to Provo, where some snow and cold could be waiting on the foes from SoCal, on December 12.
8. Cincinnati – The Bearcats have had a tremendous season, and sit at a perfect 8-0, sniffing the championship of the American Athletic Conference. Cincinnati heads to Tulsa on December 12 in what should be a terrific game with weather potential.
9. Indiana – The Hoosiers posted an impressive 27-11 win over Maryland, adding to their impressive 2020 resume. Their only loss is to Ohio State, which is having some Covid issues. Who knows what could happen? It's off to Wisconsin Saturday.
10. Miami – Covid issues have already bagged the game scheduled for this Saturday against Wake Forest. As of press time, the Hurricanes are next in action on December 12, when North Carolina heads to the Dade-Broward line.
11. Georgia – The Bulldogs put together their most complete performance of the season in a 45-16 trouncing of South Carolina. Georgia tries to push the record to 7-2 Saturday against struggling Vanderbilt Between the Hedges.
12. Coastal Carolina – The Chanticleers are a juggernaut in the Sun Belt in 2020. Now comes the showdown between the two great Cinderella gridiron stories of the season, as Coastal hosts Liberty in each of their biggest games ever.
13. Marshall – What a season for the Thundering Herd, who have ridden a tremendous defense to a perfect 7-0 record. Rice heads to Huntington on Saturday. For the Marshall faithful, this is a special year to have a great season.
14. Iowa State – The Cyclones are doing a lot of impressive things under Matt Campbell's watch, and that includes beating both Oklahoma and Texas in the same season. The Friday victory over the Longhorns is one to remember for the ISU faithful.
15. Oklahoma – Boomer Sooner has it rolling. Their game with West Virginia got pushed back two weeks, which could be fun in Morgantown. Baylor heads to Norman on Saturday, with Oklahoma fighting for a berth in the Big XII Championship Game.