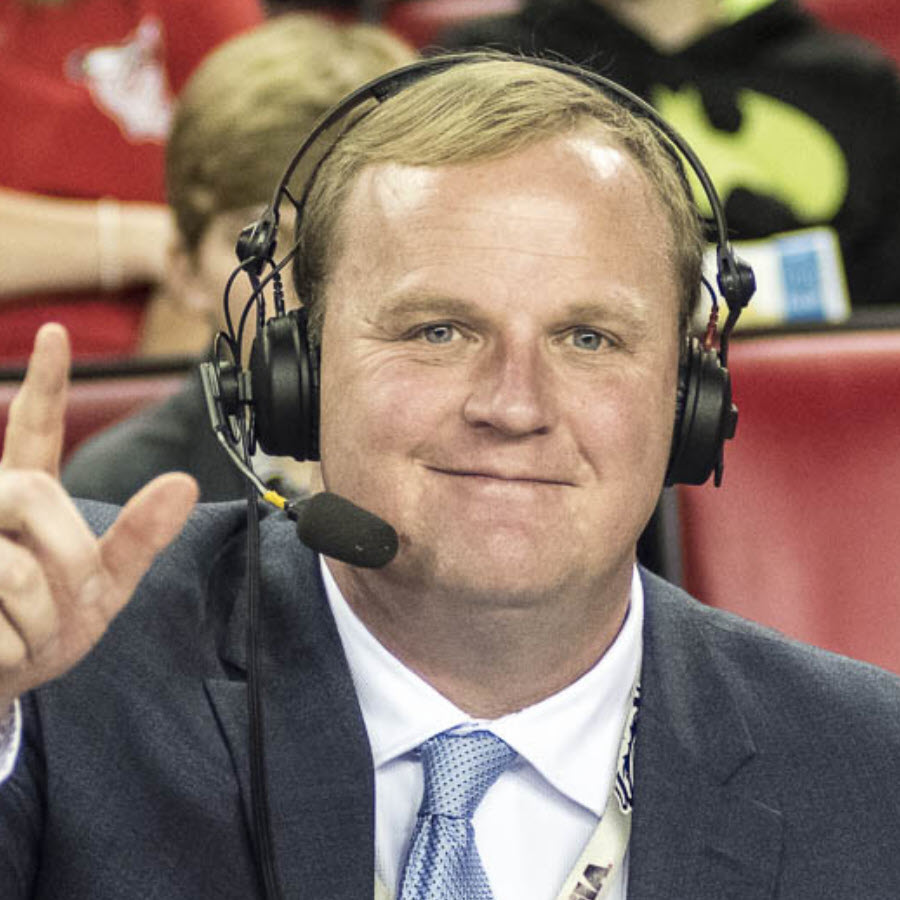 It was an exciting day of college football, with the big winners coming from the Sun Belt Conference. Marshall won at Notre Dame, Georgia Southern won at Nebraska, and Appalachian State beat Texas A&M in College Station. Texas had the opportunity but couldn't break through as Alabama pulled out a thriller. Kentucky and Tennessee got huge road wins in the SEC East.
1. Georgia – The Bulldogs took care of Samford 33-0 to make it 2-0. Things get turned up now with the road and Southeastern Conference opener at South Carolina. The reigning national champions have been efficient and consistent through the first two weeks.
2. Alabama – The Crimson Tide pulled out a thrilling 20-19 victory at Texas. Bryce Young delivered a terrific come-from-behind drive. Alabama dodged a bullet, and now gets to host Louisiana-Monroe. Hard to beat Bama with field goals.
3. Ohio State – The Buckeyes handled Arkansas State 45-12 on the heels of their big 21-10 season-opening win over Notre Dame. It's Toledo in a tune-up this weekend for the Big Ten favorites. Then league play begins with Wisconsin in Columbus.
4. Clemson – The Tigers, following a 41-10 Labor Day Night win over the Yellow Jackets at Mercedes Benz, which had the upper deck roped off, took care of Furman to make it 2-0. Clemson hosts Louisiana Tech and then goes to Wake for its second ACC game.
5. Arkansas – Sam Pittman has the Razorbacks screaming loud. What a job he has done, turning one of the worst programs in the Southeastern Conference into one of the league's best teams. The Hogs beat South Carolina and now host Missouri State.
6. BYU – The Cougars played tough defense all night and got an outstanding performance from quarterback Jordan Hall in a 26-20 double overtime victory over Baylor. BYU has another very big game on Saturday afternoon, tangling with Oregon in Eugene.
7. Michigan – The Wolverines continue to pummell their soft schedule to start the season. Michigan blew away Hawaii to make it 2-0. Connecticut comes to the Big House next Saturday and then conference play begins against Maryland.
8. Southern Cal – The Trojans, stocking up in the transfer portal, are off to a hot start in 2022. Southern Cal took down Stanford 41-28 on the farm. Fresno State heads to Los Angeles this Saturday.
9. Tennessee – It was a big time win for Josh Heupel and the Volunteers, who beat Pittsburgh 41-34 in overtime in Steel Town. Tennessee will cruise this week against Akron and then comes the huge showdown with the Gators in Knoxville.
10. Texas – The Longhorns had Alabama on the ropes, but couldn't finish the Crimson Tide off. It was a golden opportunity missed. Still though, the 'Horns gained a lot of national respect with their performance. Texas hosts UTSA Saturday.
11. Oklahoma – The Sooners struggled in the first half, but got things together and beat Kent State 33-3. Now comes a renewal of what was once college football's premier rivalry, as the Sooners go to Nebraska, which is reeling.
12. Kentucky – It is amazing how Kentucky just couldn't find a way to beat Florida. Now the Wildcats have the Gators number. Big Blue won 26-16 in the swamp, and Mark Stoops' troops are 2-0. The Penguins of Youngstown State head to Lexington Saturday.
13. Mississippi State – One of the most impressive "under the radar" wins this past weekend came from the Starkville Maroons, who topped Arizona 39-17 in Tucson. Will Rogers is a terrific quarterback. MSU visits LSU on Saturday night in a big SEC West showdown.
14. Baylor – The Bears are kicking themselves for coming up just short in a terrific game at Brigham Young. Baylor has a good defense, maybe the best in the Big XII. The Bears have a get well game with Texas State before opening conference play.
15. Oregon – The Ducks came back with an impressive win over Eastern Washington. It was a get well game for Oregon. One of the best games of the week should be played Saturday afternoon in Eugene, as the Ducks host BYU.