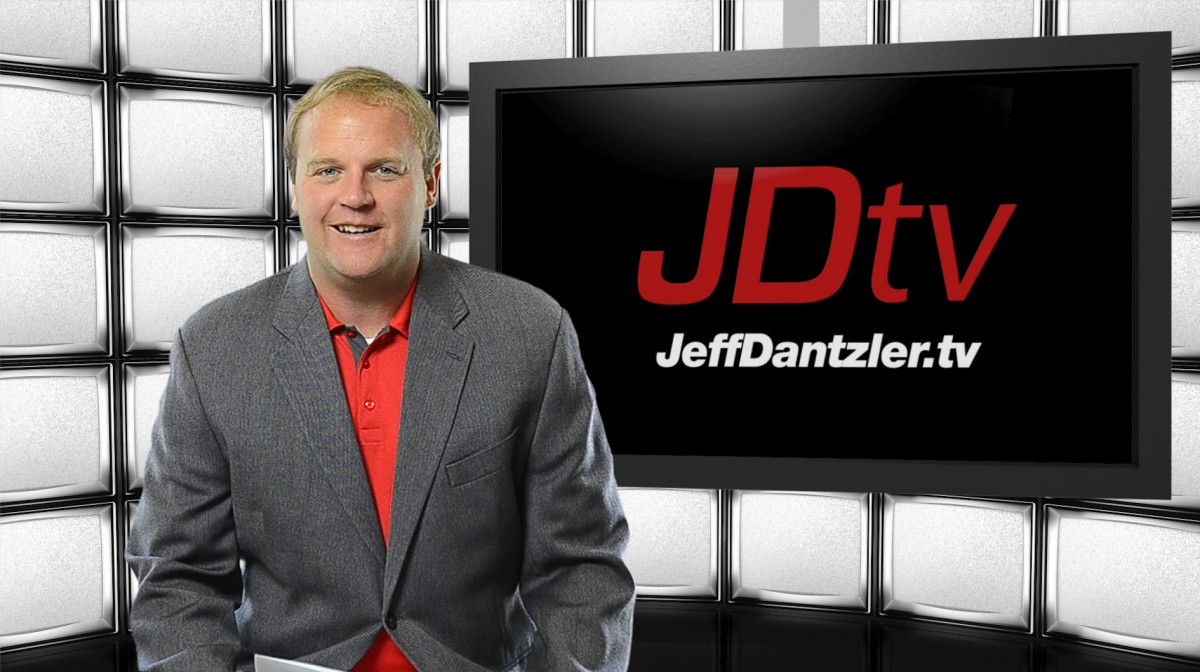 [su_spacer size="20″] It was a monster Saturday of college football, especially in the mighty Southeastern Conference. Ole Miss had the win of the night in the SEC. The Rebels and LSU get a leg up in the rugged SEC West. Meanwhile, the PAC-12 South is absolutely stacked. Five of the six are rank-able, and Colorado edged Colorado State. It's another great week of college football coming up. This is the true meat of the season. Enjoy!
[su_spacer size="20″]
1. LSU
– Leonard Fournette was ripping up Auburn. The Bayou Bengals are now an extremely impressive 2-0, with wins at Mississippi State and over Auburn. It could be a bit tricky this weekend, as the Tigers tangle with Syracuse in the Carrier dome.
[su_spacer size="40″]
2. Ole Miss
– The Rebels have beaten Alabama back-to-back seasons, which is reason to celebrate down in the Grove. Ole Miss has some big time talent, loaded with first-rounders. Ole Miss has to focus on week-to-week, and not get ahead of themselves.
[su_spacer size="40″]
3. Ohio State
– The Buckeyes got a tough win over Northern Illinois 20¬13. It was scary for Ohio State, and the Huskies have had some great recent success, but this would've taken the cake. Western Michigan is up next so it should be an easy 4-0.
[su_spacer size="40″]
4. Texas A&M
– The Aggies cruised to victory over Nevada to make it 3-0 on the campaign. Now comes struggling Arkansas, which has lost two in a row in the Southeastern Conference's Southwest Classic at the Cowboys Stadium (Conference expansion).
[su_spacer size="40″]
5. Michigan State
– The Spartans got a very nice win over always tough Air Force. It was an early 11 a.m. Central kick and the Falcons can really run that wishbone. But Michigan State got off to the early lead and hung on. They could really have something going this year.
[su_spacer size="40″]
6. Oklahoma
-The Sooners held off Tulsa 52-38 in a shootout. You knew that would be a tough one, coming off that thrilling overtime victory at Tennessee. Oklahoma has a high powered offense and Bob Stoop is trying to get that defense shored up.
[su_spacer size="40″]
7. Notre Dame
– The Fighting Irish were arguably the most impressive team in the country, as they rolled past Tech in South Bend. Next up for Notre Dame is UMass in the shadows of the Golden Dome. Then comes a huge trip and a tough ticket to Clemson.
[su_spacer size="40″]
8. Georgia
– The Bulldogs looked like a big time top ten team in a 52-20 pounding of South Carolina between the hedges. Nick Chubb and Sony Michel are special backs, and Greyson Lambert had a record setting night. Southern U. will bring in a great band, then Bama comes to Athens.
[su_spacer size="40″]
9. UCLA
– The Bruins pulled out a thrilling 24-23 victory over Brigham Young this past Saturday to make it 3-0 on the campaign. What a game it should be this Saturday, as UCLA travels to Arizona. The winner there gets a big leg up in the rugged PAC- 12 South.
[su_spacer size="40″]
10. Oregon
– The Ducks blistered Georgia State to make it 2-1 on the campaign and their focus now turns towards the PAC-12. Jeff Lockie stepped in at quarterback and did a fine job. It's a big showdown with tough Utah on Saturday.
[su_spacer size="40″]
11. Alabama
– Turnovers doomed the Crimson Tide in their loss to Ole Miss. Louisiana-Monroe will be easy, then comes the big showdown with Georgia in Athens. The Tide has all kinds of talent and can certainly rebound and have a great season. But the schedule in October and November is a challenge.
[su_spacer size="40″]
12. Baylor
– The Bears were off this past Saturday, and even though they have been winning, not everything is rosy in Waco. There is a very good chance for Baylor to be undefeated heading into November, but the schedule gets mighty tough.
[su_spacer size="40″]
13. TCU
– The Horned Frogs got a bit nervous against SMU, but still put up a big number. Gary Patterson would like to see his defense return to form. He is a defensive coach, and they'll have to play better. TCU has the bulls-eye on their chest this season.
[su_spacer size="40″]
14. Clemson
– Things got a little hairy for the Tigers, but they hung on to win 20-17 at Louisville. DeShaun Watson is a fantastic signal caller. Clemson's upcoming schedule is loaded, and it is a great ticket at Death Valley this season. The next few weeks feature Notre Dame, Tech, Miami and Florida State.
[su_spacer size="40″]
15. FSU
– The Seminoles just keep winning. The Friday night affair at Boston College was tricky for Florida State, but the defense led the way to a 14-0 shutout win in Chestnut Hill. The top of the ACC is strong, and the 'Noles are right there fighting for the title again.
[su_spacer size="40″]
16. Tennessee
– The Volunteers predictably had no problem with Western Carolina in Knoxville. Now comes a game the Tennessee people want and need very badly. The Vols are in the Swamp to take on the Gators. Tennessee hasn't beaten Florida since 2004. That's the year before Urban Meyer's arrival in Gainesville.
[su_spacer size="40″]
17. Arizona
– Rich Rodriguez has the Wildcats going good. Arizona smoked Northern Arizona 77-13 but things get turned up for a mega-showdown Saturday with UCLA in Tucson. The PAC-12 South is absolutely stacked.
[su_spacer size="40″]
18. Mississippi State
– The Maroons came back from their heart-breaking Starkville loss to pound Northwestern State. Mississippi State is a player in the SEC West. The loss to LSU put the Maroons in a hole, but Dak Prescott and a physical style make State a threat every Saturday.
[su_spacer size="40″]
19. Tech
– The Yellow Jackets were rolling right along, posting a pair of 60-plus point performances, but Notre Dame played great in South Bend. Tech now jumps into the ACC play, tangling with a good Duke team and then North Carolina.
[su_spacer size="40″]
20. Northwestern
– The Wildcats are off to an excellent start to the 2015 season under the watch of Pat Fitzgerald, who is one of the great players in school history. In a battle of 2-0's, Northwestern topped Duke to improve to 3-0. The victory over Stanford was especially impressive.
[su_spacer size="40″]
21. Utah
– Here we go with the PAC- 12 South again. This division is absolutely loaded. Kyle Whittingham has done a tremendous job in Salt Lake City. It will be a big, big test to say the least at Oregon Saturday.
[su_spacer size="40″]
22 . Miami
– The Hurricanes quietly beat Nebraska, holding off a furious Cornhusker comeback to make it 3-0. Miami is on the uptick and a player in 'the ACC. Can you imagine 25 years ago, Miami and Nebraska playing a game with this little fanfare?
[su_spacer size="40″]
23. Wisconsin
– The Badgers cruised past Troy and host Hawaii Saturday, trying to make it 3-1 on the year after the loss to Alabama. The Big Ten West is wide open. The strength is on the other side. But now through four coaches in the 21st century, Wisconsin has been a consistent winner.
[su_spacer size="40″]
24. Stanford
– Coming off that loss to Northwestern, things didn't look so good for the Cardinal. But Stanford got a very impressive win over their second biggest rival, Southern Cal. The private schools of California aren't overly fond of one another.
[su_spacer size="40″]
25. Southern Cal
– The Trojans took a big tumble with that loss to Stanford. Now comes a huge showdown with Arizona State. If the Trojans drop that one, the rough and tough PAC-12 South is probably out of reach.
[su_spacer size="80″]