[su_spacer size="20″]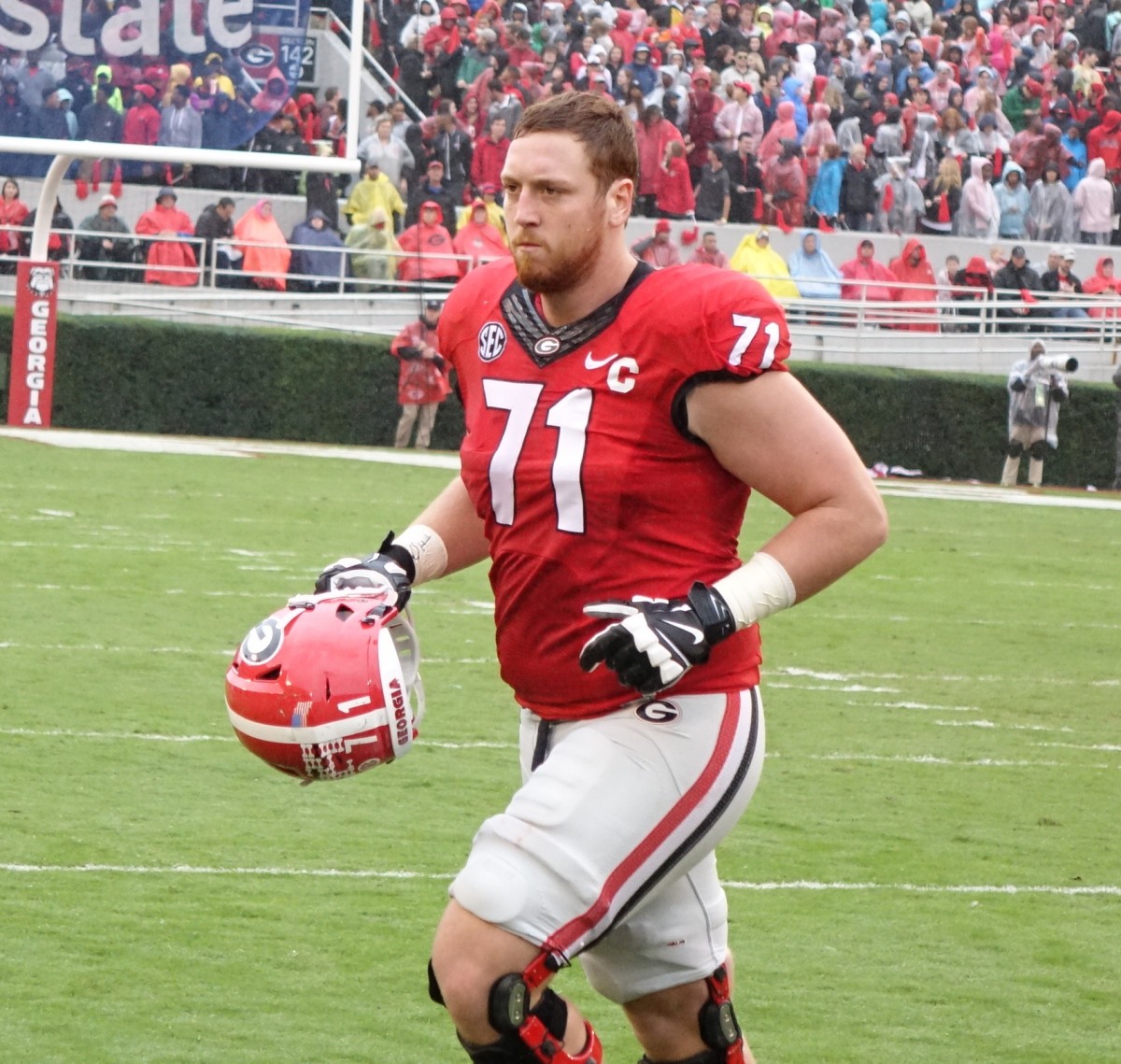 [su_spacer size="40″] John Theus, the senior offensive right tackle for the Bulldawgs, has an interesting perspective when it comes to the stadium that Georgia will play Florida in for Saturday's 94th showdown between the two teams. He also knows what is stake on Saturday. He knows that this is his last game versus Florida as a Bulldawg along with the other seniors. He knows that this is a must win game for Georgia as far as the SEC Eastern Division race goes in order to get to the ATL to the SEC Championship Game.
[su_spacer size="20″]
The two SEC teams will do battle on the field in the EverBank Field stadium, home of the NFL's Jacksonville Jaguars, of which, John Theus is a fan.
[su_spacer size="40″]
I love the Jaguars. It's tough to be a Jags fan right now. I'm a loyal Jags' fan.
[su_spacer size="40″] Theus has also started on the offensive line for the Dawgs and played in EverBank Field in the 2012, 2013, and 2014 contests, but what about this year's contest? Where does he feel the 2015 Georgia offensive line is at?
[su_spacer size="40″]
We definitely have a lot of room for improvement, but we came out this past week in the off week and really worked on the fundamentals and get back to the basics. The little things. Which I think helped us . . . We definitely worked on our movements and protections . . . We know this Florida d-line is very good.
[su_spacer size="40″] The Florida d-line is good. Georgia's offensive line has a tall task ahead of them on Saturday to not only pass protect but to also try to open up holes for Sony Michel, Keith Marshall, Brendan Douglas and the other Bulldawg running backs. And Florida is going to do what Missouri did as well as Tennessee and Alabama along with pretty much every team Georgia has faced, which is . . . stack the box with 8 to 9 defenders to stop the run.
[su_spacer size="40″] No offensive line, no matter how big or athletic, is going to consistently block 9 defenders with 5 blockers . In order for that to happen, Georgia must find a way on offense to back the Gators out of the box and spread them out. The question is, can they do that?
[su_spacer size="40″] As Theus stated, Saturday's Georgia –Florida game is going to be a war.
[su_spacer size="40″]
John Theus – Florida Week Interview
[su_spacer size="80″]