[su_spacer size="20″]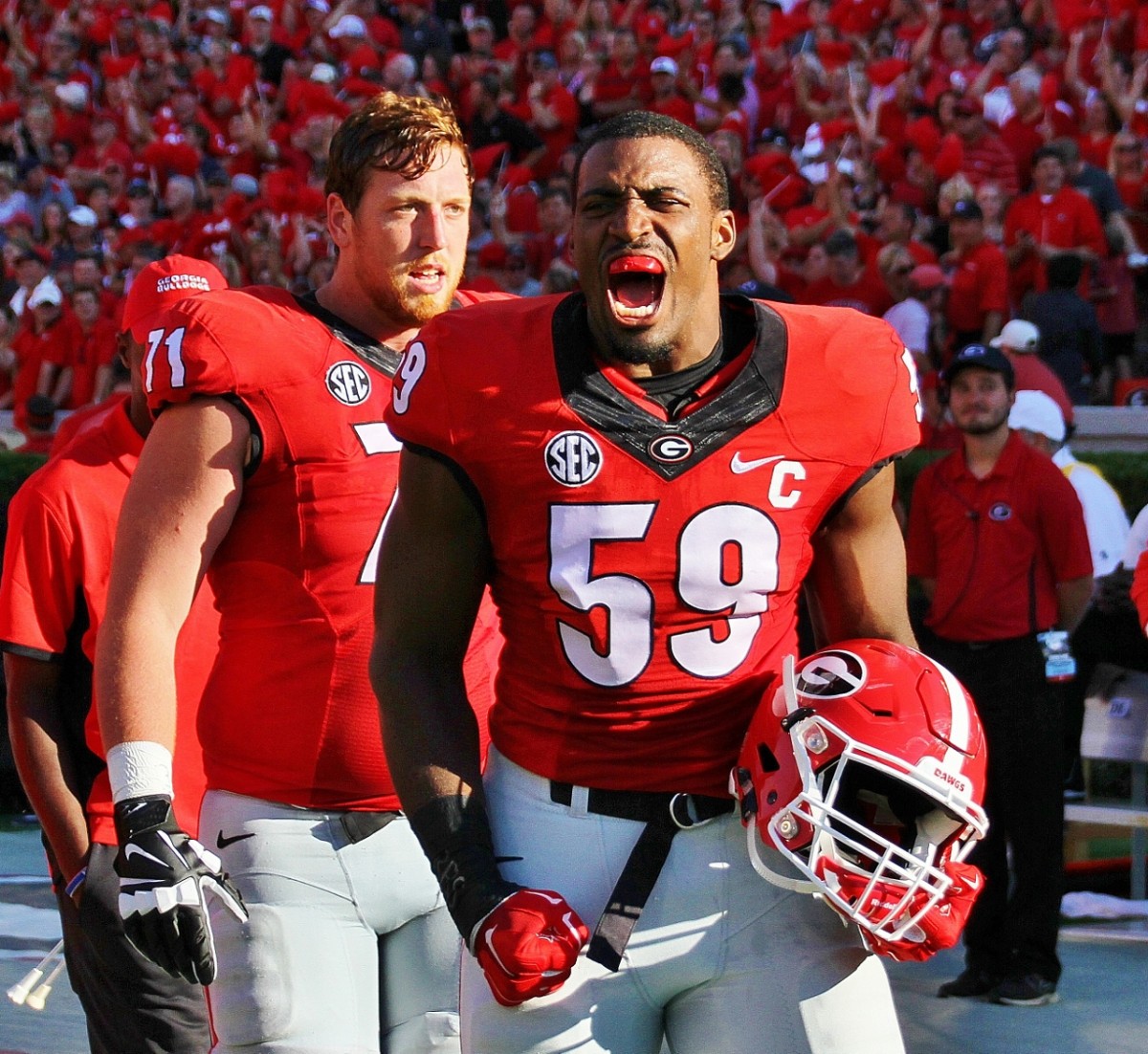 [su_spacer size="20″] Jordan Jenkins, the senior sack master at outside linebacker for UGA, talks about the Bulldawgs up-and-coming game versus Alabama at 3:30 PM. There might just be a wee bit of "animosity" in the air mixed in with a healthy dose of danger. Add water and we might have a good 'ole fashioned classic boys and girls.
[su_spacer size="20″]
And number 59 isn't taking this one loss Crimson Tide squad lightly. If anything, he thinks that the very fact Alabama has lost a game, and a conference game at that, it makes them more a threat.
[su_spacer size="40″]
I know a lot of guys on that team, and I feel like it make them even more dangerous . . . I feel like after a team has a loss, especially in league play, they are going to play a lot harder to try and make amends for that loss and try to ruin other teams' season. Especially in the SEC, you can never count a team out, you always have to be ready for fight.
[su_spacer size="40″] What would a win mean for him, his teammates, and for Georgia given the fact that Alabama has won the SEC while he has been at UGA and the Bulldawgs haven't?
[su_spacer size="40″]
Statistically speaking, getting an SEC win definitely helps and definitely puts in a better position in league play. I guess for the fans it would give them more faith and put that notch under their belts that win against Alabama. For us, it is just another football game, and we are going to attack the same way we attack any other game.
[su_spacer size="40″] But don't let that quote fool you, because Jenkins and his teammates definitely wants this win over Alabama.
[su_spacer size="40″]
For both sides, there's going to be a little bit of animosity and extra edge. It's definitely a game I want to win. SEC games are games we really want to win to get where we want to go. It might be a little bit more important to me.
[su_spacer size="40″] This contest will not be for the faint of heart. There is going to be some "grown man" football played this afternoon; rain or shine. And as much as the coaching staffs on both teams have tried to down play the enormity of the game, it is a big game on a big stage with a big national audience. The players know it. The fans know it, and yes. Even the coaches know it. One team must win to stay in the hunt for the SEC and perhaps a spot in the College Football Playoffs. The other team, really needs to win this game to make a statement and take a step towards becoming a respected contender in the SEC and the Playoffs.
[su_spacer size="40″]
Jordan Jenkins interview: This Game Has a Next Image
[su_spacer size="80″]