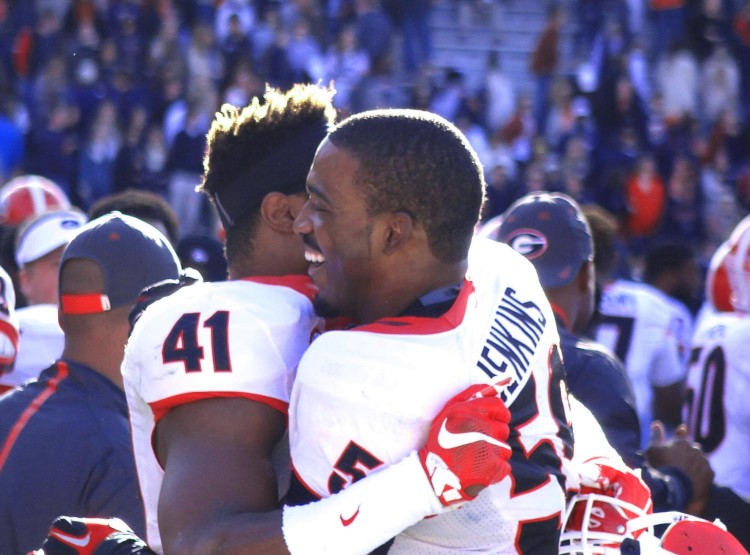 [su_spacer size="20″] During postgame interviews after the Auburn game, Jordan Jenkins commented that he was
"about to get cussed out"
 due to his assignment discipline blunder that resulted in an Auburn 40-yard gain. I asked Jenkins yesterday to comment on how important discipline would be in the next two games against triple-option offenses.
[su_spacer size="40″] Here is a slow-motion breakdown of the play that Jordan suspected would draw a reaction from Coach Sherrer:
[su_spacer size="40″]
[su_spacer size="20″] 1. As the play develops Auburn's wide receiver motions to his left bringing Aaron Davis (black arrow) to his right, behind Jenkins (red arrow).
2. Jenkins initially moves to cover the outside, but when he sees the hole develop to his right, he dips inside and efficiently blocks Aaron Davis, who is in position to make the tackle.
3. Note that the left offensive tackle, Sterling Bailey, defeated his man and would have been able to make the tackle or assist, at least, if Jenkins had covered the outside gap and turned the running back into the hole.
[su_spacer size="40″] Here is what Jordan said when I asked him about the play yesterday:
[su_spacer size="20″]
[su_spacer size="120″]