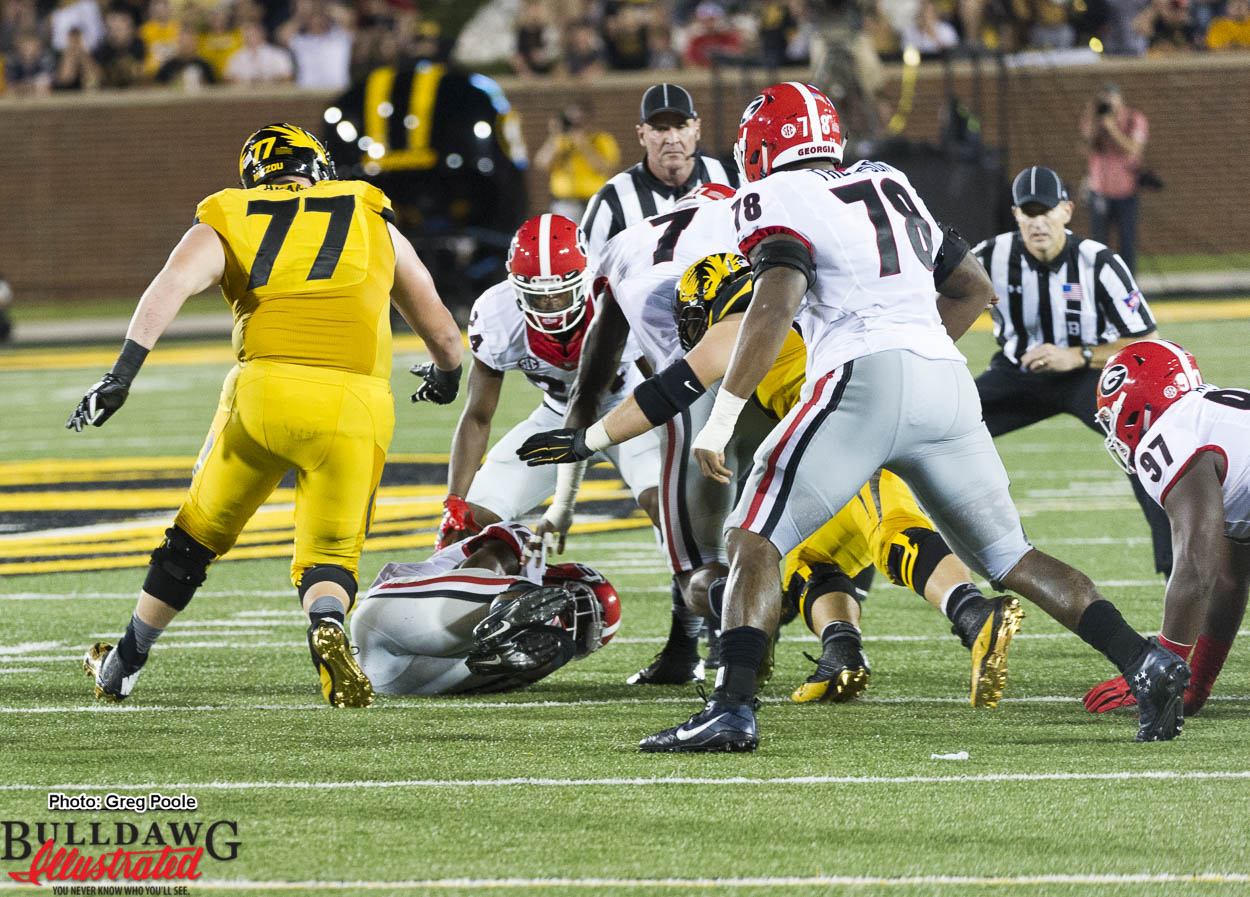 Juwuan Briscoe had a game full of ups and downs, but his teammates continued to support him and always keep him looking ahead to the next play.
Briscoe was involved in many of the turnovers that the Bulldogs forced, including recovering the last fumble that sealed the victory for the dogs, but he also had a few miscues as well.
Briscoe struggled in the earlier portion of the game and gave up two long plays that led to Mizzou points, but his teammates continued to stand behind him, and this led to him having a strong second half.
This what Briscoe had to say concerning his first half performance and how he was able to regroup and finish the game strong:
It's frustrating but my teammates and my coaches they believe in me, so I have to keep fighting for them.


Briscoe did keep fighting, and he started the second half quickly by forcing an interception in the early portion of the third quarter.


Kirby Smart was also pleased with how the team rallied around Juwuan Briscoe and had this to say on what the other players told Briscoe to encourage him to keep fighting:


The best thing that happened was the defense came over to Juwuan and said Hey, you're on the best wideout, you've covered him the whole game, you've done a great job. You gave up one play. It's hard to be a DB.


This is the type of leadership that Kirby Smart is looking for in his players, and it had to be very encouraging for him to see his players pick up one of their guys when he was down.


It clearly helped get Briscoe's head back in the game, and he went on to finish with a strong performance against Missouri, with his large involvement in causing turnovers in the second half.


The Bulldogs will rely on Briscoe's turnover making ability in their next game against the Ole Miss Rebels and their very potent passing attack.


https://soundcloud.com/user-197203470/kirby-smart-missouri-postgame-press-conference