[su_spacer size="20″] Kevin Butler, former University of Georgia legendary kicker and a member of the Georgia radio broadcast team, will each week during the 2015 football season select his offensive, defensive and special teams players of the week for Bulldawg Illustrated. Here are Butler's selections and reasons why for the Bulldogs' 51-14 win over Louisiana-Monroe on Saturday.
[su_spacer size="20″]
OFFENSE
[su_spacer size="20″]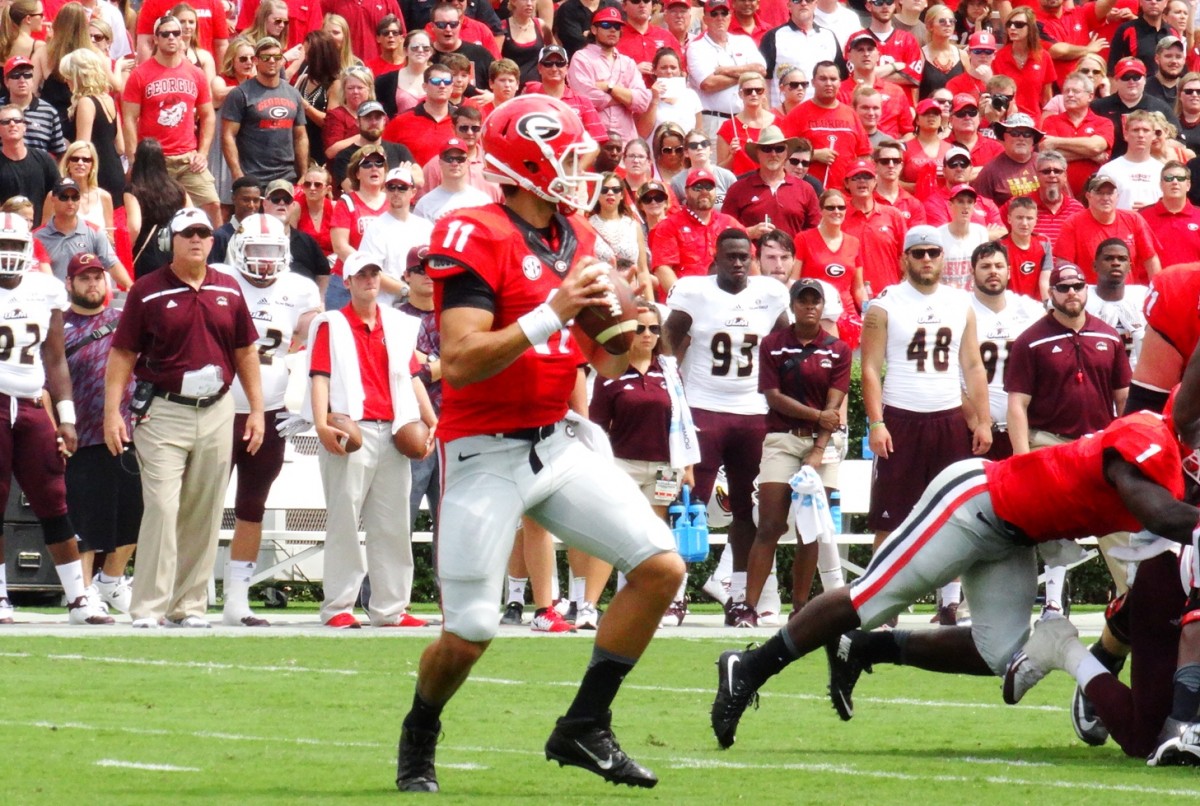 [su_spacer size="40″] Junior quarterback
Greyson Lambert
, who in his first game for Georgia, completed 8-of-12 passes for 141 yards and two touchdowns, a 15-yard strike to tight end Jeb Blazevich and a 28-yard scoring throw to wide receiver Malcolm Mitchell. The Virginia transfer and Jesup native led the Bulldogs' offense to a commanding 35-7 halftime lead.
[su_spacer size="40″] "With all the talk about the QB competition, Greyson Lambert is my clear Player of the Week," said Butler. "Two TD passes and 8 of12 for 141 yards proved the choice of starting QB by CMR was the right one. Greyson looked confident and threw the ball in places that only Bulldogs were going to catch the ball. Great throws to Jeb Blazevich and Malcolm Mitchell were impressive to say the least and will compliment the very strong running game that UGA possesses. Greyson will have to lead this team to victory in some tight games this year and this was a great first step."
[su_spacer size="40″]
DEFENSE
[su_spacer size="20″]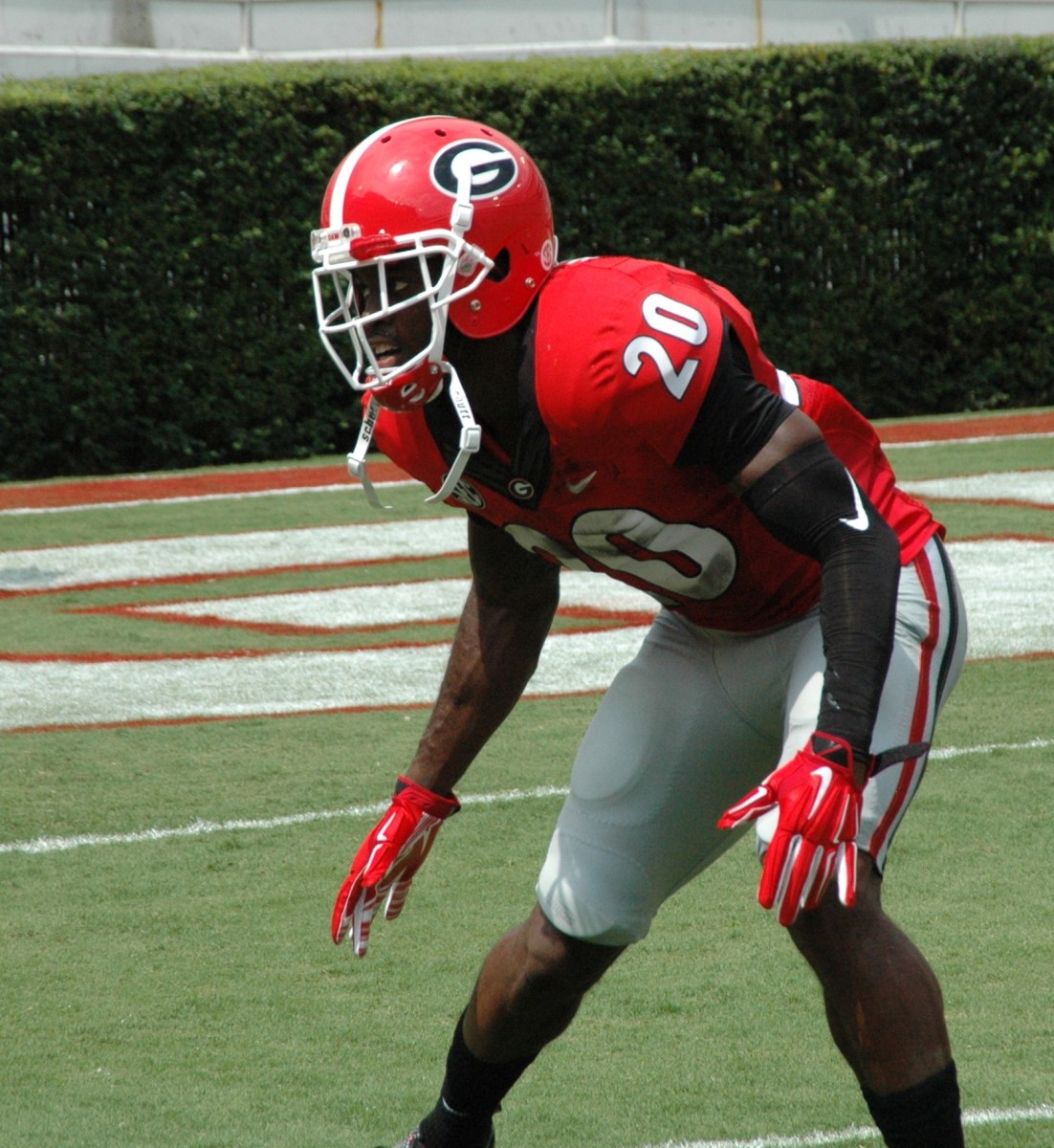 [su_spacer size="40″] Junior safety
Quincy Mauger
, who tied linebacker Leonard Floyd for a team-high tackles with eight and was around the football all afternoon as the Bulldogs' defense limited the Warhawks to the two touchdowns, 45 yards net rushing and 206 yards passing.
[su_spacer size="40″] "Quincy Mauger displayed an energy for the game that was refreshing to watch," said Butler. "The junior safety played a strong game with 8 tackles including 5 solos and a half a sack in his second year under Coach Pruitt. When a player plays with confidence that means he knows his assignment. Quincy seemed to almost know where the play was going prior to the snap and it showed in his ability to always be around the ball. His play and leadership will be valuable to a defense that will have several freshmen playing all year long."
[su_spacer size="40″]
SPECIAL TEAMS
[su_spacer size="20″]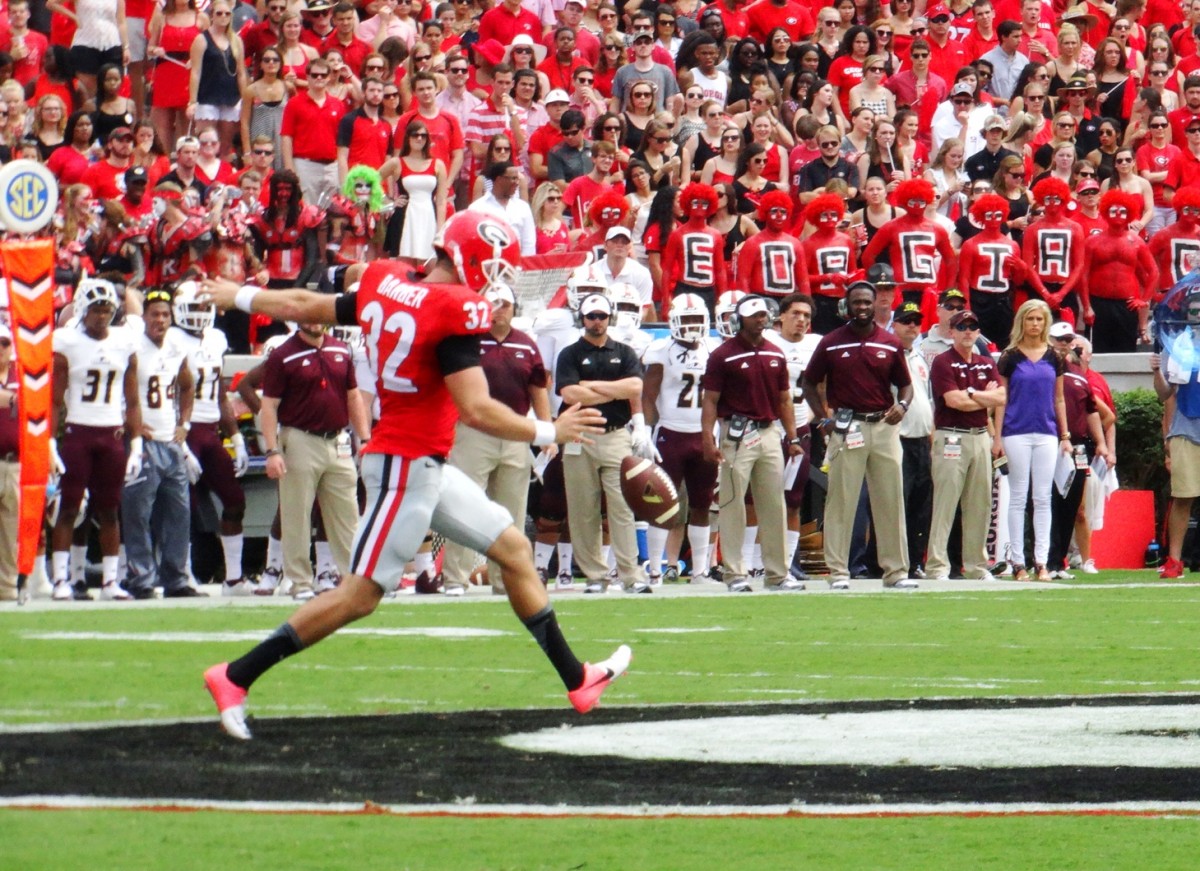 [su_spacer size="40″] Senior place-kicker and punter
Collin Barber
, who kicked off four times into the end zone for touchbacks and also averaged 43.8 yards on four punts including a 50-yard boot.
[su_spacer size="40″] "Collin Barber had a great start to the year with a 43.8 average and a 39 net," said Butler. "The best part of Collin's performance was zero yards in return yardage for Monroe. After a shaky year in 2014, Collin made his presence felt not only punting the ball but he also sent 4 kickoffs to the back of the end zone with no return. We all know how important a kickoff can be with no return (hello, Ga. Tech ). A kicker/punter getting off on the right foot can be the difference in winning and losing some early close games."
[su_spacer size="40″]
Compiled by Murray Poole
[su_spacer size="40″] For more articles like this, including player and fan photos as well as videos, check out
Bulldawg Illustrated's
latest issue online:
[su_spacer size="40″]
Bulldawg Illustrated
[su_spacer size="80″]