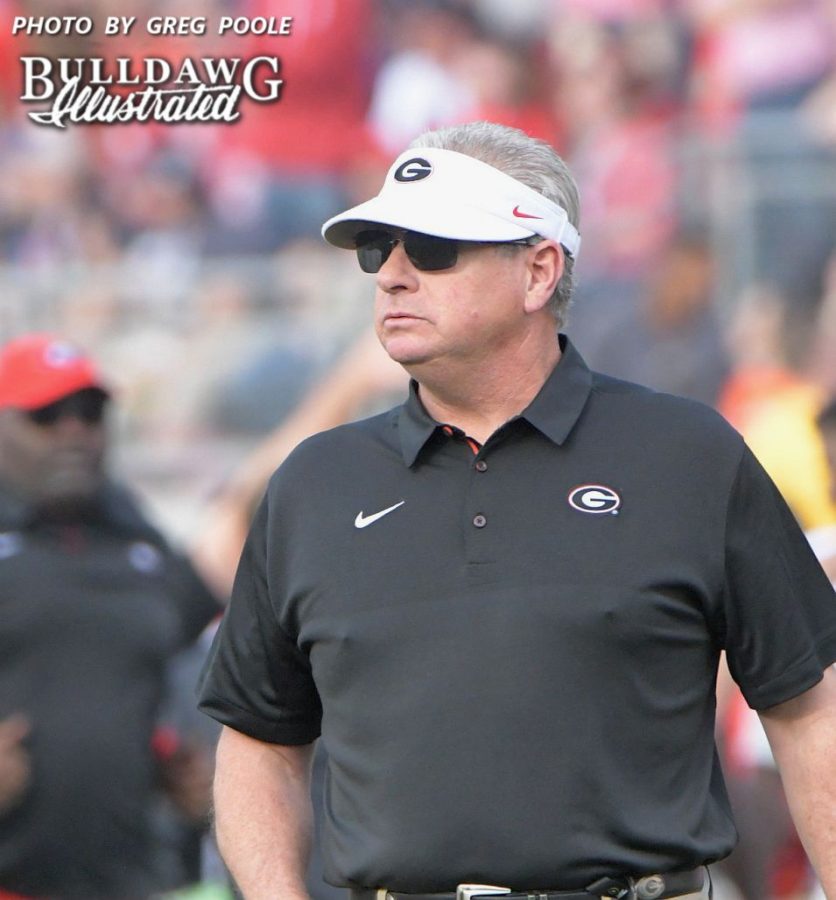 Each week, Georgia and Chicago Bears Hall of Fame legend Kevin Butler picks his Players of the Game. A member of numerous Halls of Fame and holder of a slew of records, Butler co-hosts DawgTalk on Georgia Football Saturdays and the famous Bulldog Brunch from the Hilltop Grille on Sundays. — Compiled by Jeff Dantzler
Offensive Player
Ladd McConkey – The redshirt freshman from Chatsworth, Georgia continues to develop into one of the biggest stars on the undefeated Georgia Bulldogs. A week ago the Dawgs ran the ball because Arkansas gave them the opportunity and this week the Auburn Tigers wanted to see the Dawgs pass their way to victory and Ladd lead the way. Against Auburn, Ladd McConkey had five catches for 135 yards with a 60 yard TD catch that started the separation between the teams putting the Dawgs on top 24-3 in the third.
For the season McConkey leads the Dawgs in average yards of reception with a 17.5 average. That production from a receiver will not go unnoticed by every defensive coordinator that faces Georgia. Welcome to the national stage Ladd. You are a rising Star! And a DGD!
Defensive Player
Quay Walker – The senior from Crisp County makes his presence known every play with tremendous effort and relentless pursuit. At 6-foot-4, 240-pound, Quay moves so fast that he makes his #7 jersey blurry on TV, but you know it is him because he is in the opponents backfield reaching havoc! Quay keeps getting stronger each week and that strength equal an A+ half way through the season. In the game Saturday, Quay was a force for the Tigers and they could not handle him. Walker had five solo's, one sack for -15 loss and another tackle for a loss bringing his season total stats to eight tackles, two tackles for a loss, a sack and six QB hits….that's right six QB hits! Quay is what makes the Dogs great. He has been here with Coach Smart from the start and he likes what the finish line looks like right now. A NATTY on the horizon!
Special team Player
Payne Walker/William Mote – you might not know who they are and that is why these two snappers are both my players of the game for the special team play Saturday against Auburn. Payne and William are the trust worthy snappers who would only be talked about if they messed up. Well they have not done that once. In fact they have been perfect this season. William for two years has been the starter on the best punt team in the SEC with consistent snapping throughout the year in every situation and all weather. Payne has been equally important starting for every field goal and extra point opportunity. Believe me, I understand the importance of the snapper and UGA is in great hands with William and Payne. So let's congratulate these Bulldogs for never being mentioned! Job well done and keep it up!