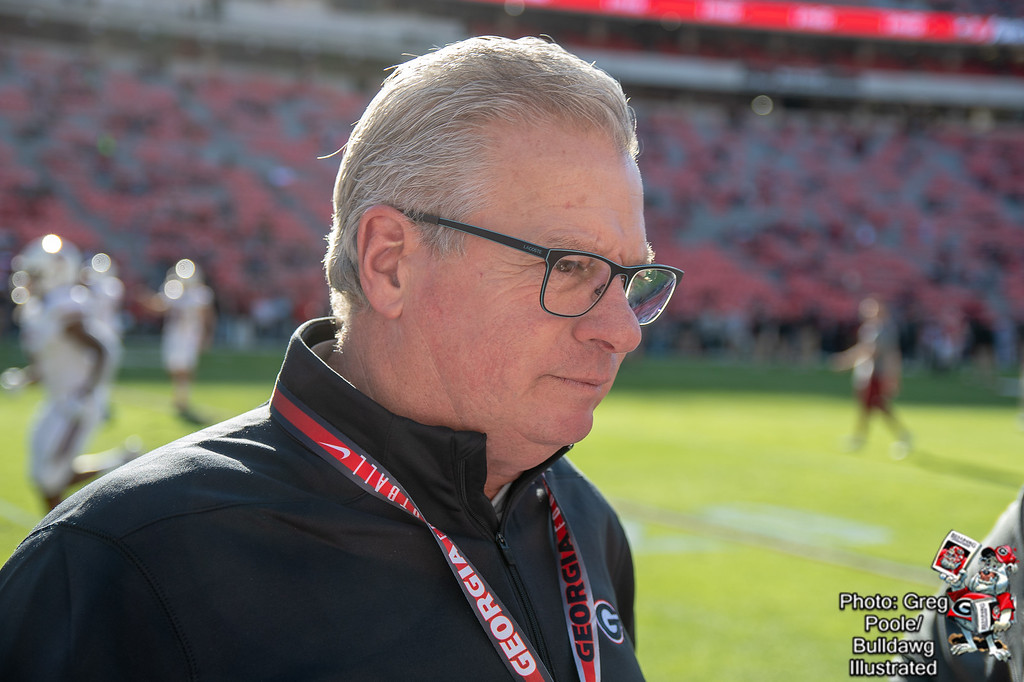 Offensive Player
Kenny McIntosh -The senior from Florida continues to dominate on offense for the Bulldogs. Kenny seems to be gaining strength as the season goes on and his performance against the hated rival Yellow Jackets was proof. Kenny had 12 rushes for 86 yards and a TD and that equates into a 7.2 yard average per carry. When they focused on the run, Kenny burned them through the air with two receptions for 91 yards with a long of 78. Kenny is a force to be dealt with and we will need a similar performance to win the SEC Championship and beyond. Kenny is a Damn Good Dog and we just need him to be Kenny.
Defensive Player
Tykee Smith – The junior from Philadelphia, Pennsylvania made his presence felt against the Yellow Jackets. Though he did not start, Tykee played a big role for the defense against a Tech team that came out running fast. Tykee contributed five tackles with three solos, one quarterback sack and 1.5 tackles for loss against the Nerds. As Tech tried to get on our corners quickly, Tykee was able to play physical and get up field and meet the receivers where they were catching the ball and not allowing them to get so many yards after the catch. As we roll into the SEC championship and beyond, receivers seem to be a big part of our possible opponents. Tykee Smith will play a huge role as Georgia moves forward to defend their national championship.
Special team Player
Jack Podlesny  – JackPod has turned into Mr. Consistency. Jack converted three field goals Saturday against the hapless Yellow Jackets as he converted field goals of 30, 36 and 50 yards. In a game that went back-and-forth in the first half, Jack provided the Bulldogs with comfort three times getting points without getting in the end zone. As a senior, Jack has followed in the footsteps of Rodrigo Blankenship. We will find out next week if he is the winner of the Lou Groza Award for the best college place kicker. One thing is for sure he is the best on the University of Georgia's football team this year, as they go for their second national championship in consecutive years.