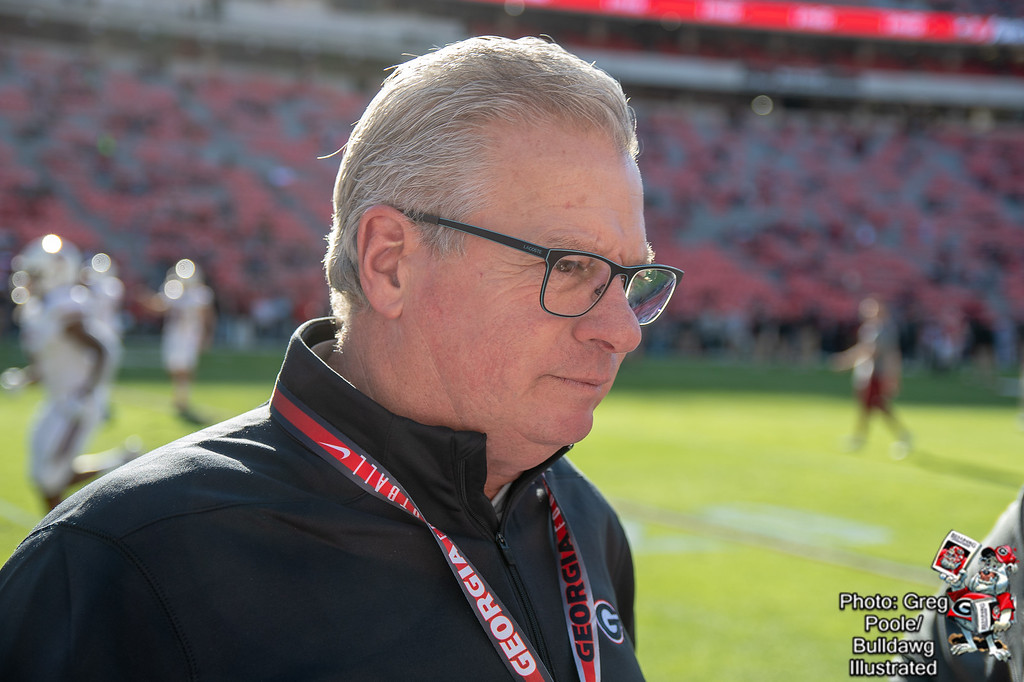 Freshman Offensive Player
Dillon Bell – The freshman receiver from Houston, Texas that stands 6-1, 210-pound had a great day against Vanderbilt. His season totals are 13 catches for 131 yards, but against the 'Dores Dillon had five receptions for 54 yards and a TD. Due to injuries, receiving might be the weakest position on the Georgia offense at this point in the season. However with the freshman Bell stepping up and giving Stetson another target that he can count on, that will be key going down the homestretch. When you look around the offense, a lot of freshmen are playing and this go-round Dillon Bell is my offensive freshman player of the game.
Freshman Defensive Player
Jalon Walker – My defensive player of the game versus Vanderbilt is a young freshman who is making a mark in the middle of a Tenacious D. Walker is a 6-2, 225-pound freshman out of Salisbury, North Carolina. He had a solid game against the Commodores with four tackles and two solo tackles. The freshman linebacker is making a name for himself in the middle of a defense that has housed two Butkus Award winners in recent years. His play as a freshman stands out at one of the toughest positions on any defense. He's got his feet wet through seven games and now will step into the meat of the SEC schedule where his physical presence will be greatly appreciated by the Bulldog Nation. His performance through seven games and especially against the Commodores makes him my freshman Bulldog defensive player of the game.
Freshman Special team Player
Brett Thorson – Once again I'm going down under and checking the box. I'm picking the thunder from down under. Brett Thorson, though he didn't play a lot, was effective on his one punt for 36 yards down the inside the 20. Brett has done exceptionally well filling in for one of the best punters in Georgia history, Jake Camarda, and doing a very effective job for the Bulldogs. He needs to stay sharp during this off week because his foot will play a key role in every game from here on out on the Bulldogs march for a second straight national championship. You cannot put too much value on putting a team inside their 20 with an aggressive bulldog defense coming on the field. The better Brett performs the better start our defense has to do what they do best, dominate opposing offenses. I know one thing is for sure – there is a big Bulldog Club down in Australia and it's growing every day.