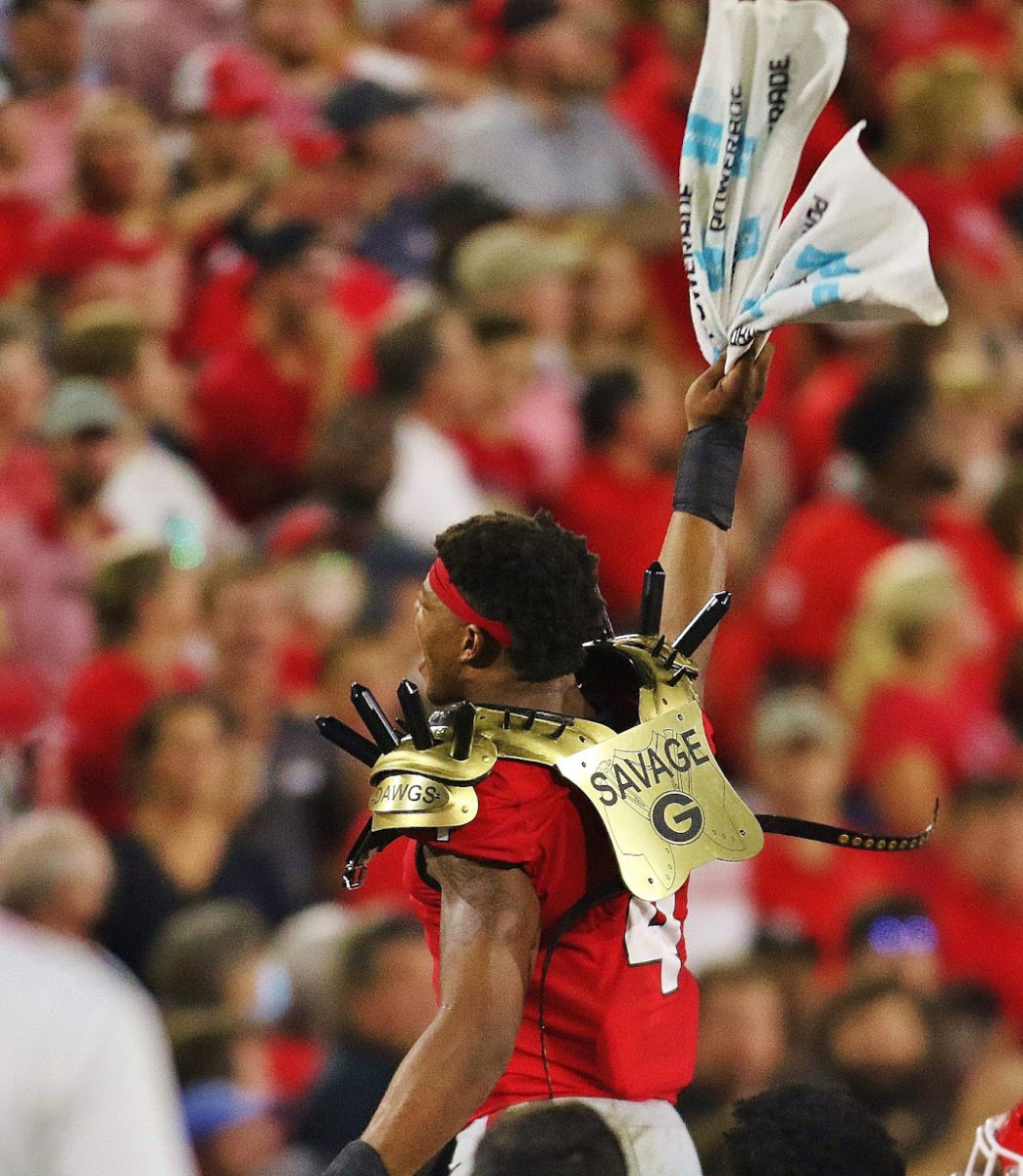 Each week, Georgia and Chicago Bears Hall of Fame legend Kevin Butler picks his Players of the Game. A member of numerous Halls of Fame and holder of a slew of records, Butler co-hosts DawgTalk on Georgia Football Saturdays and the famous Bulldog Brunch from the Hilltop Grille on Sundays. — Compiled by Jeff Dantzler
Offensive Player
Jamaree Salyer – In a game where we saw James Cook, Jermaine Burton, Adonia Mitchell and Zamir White score touchdowns, this week's Player of the Game for the UGA offense is the BIG MAN anchoring the left side of the o-line – Jamaree Salyer . The 6-foot-4, 325-pound senior is as physical and fast as any offensive lineman in America. Sayler has played many positions but his value to the Bulldogs is securing the left side of the line. When you have the weapons the Dawgs have, you need protection and Jamaree is turning into one of the best at left tackle. Speed, size and strength are three qualities that define Jamaree Salyer and when you top those qualities with a great dose of Leadership – You have a great lineman! Keep pushing JS!
Defense Player
Nolan Smith – The 6-foot-3, 235-pound junior from Savannah, Georgia took control Saturday against the Gamecocks. Nolan showed off his speed and ability to make "game changing" plays coming off the edge like ELITE players love to do. Smith's upside is really starting to blossom, like a Venus QB Eating Flower, he loves capturing QBs. His performance against SC was awesome with eight total tackles , 1.5 sacks and a forced fumble which should secure SEC Defensive Player of the Week. Nolan Smith is a difference maker and that is great because he is a DGD! Smith might just sink the Commodore's ship single handedly if he plays at the same level every week.
Special Team Player
Sometimes when the special team play is effective for the Bulldogs it is not just one person and Saturday that was true. My special team Player this Week for the SC game is the punt coverage team. I could go with Jake Camarda every week based on his performance but so much more has to happen to make the "punt" a successful play. The other 10 men on the punt team have been doing a wonderful job getting down field and positioning themselves to down the football deep in the opponents territory. Jake's 42 yards punt before half was downed by Ameer Speed at the 1 yd line and opened the next play … a 2 pt safety which then led to a last play field goal. Special Teams compliments the Special teams, the offense and the defense. It is a beautiful thing to witness. Go Dawgs this year can be real special!