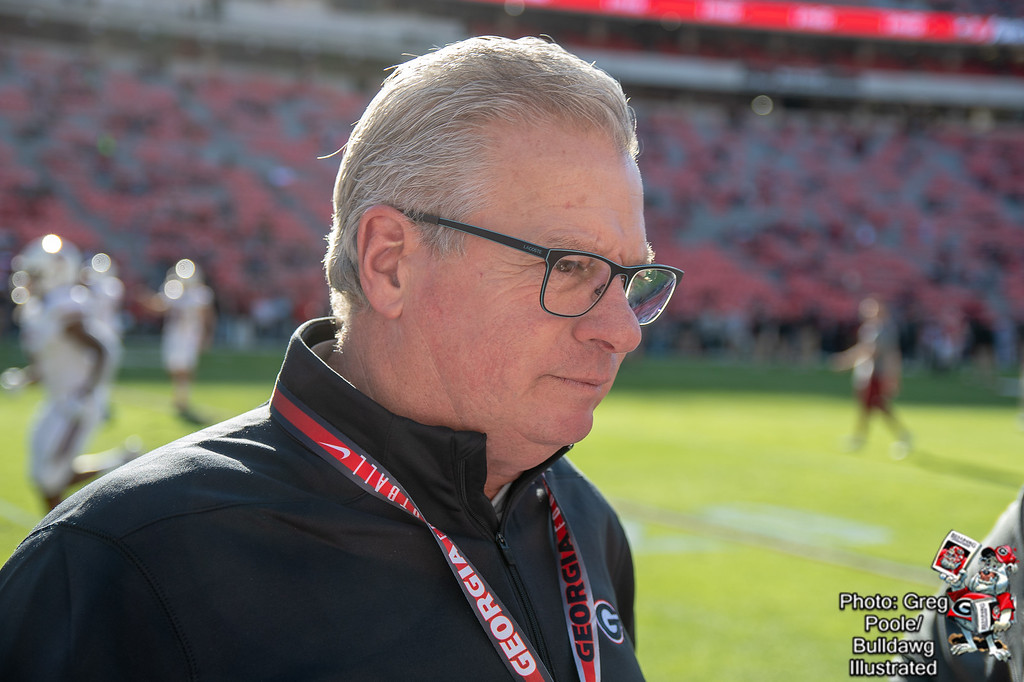 Each week, Georgia and Chicago Bears Hall of Fame legend Kevin Butler picks his Players of the Game. A member of numerous Halls of Fame and holder of a slew of records, Butler co-hosts DawgTalk on Georgia Football Saturdays and the famous Bulldog Brunch from the Hilltop Grille on Sundays. — Compiled by Jeff Dantzler
Offensive Player
Stetson Bennett – Well I guess you have to be a True Bulldog to label this "Mailman" as the frontrunner in the race for the Heisman, but that is what I am doing. Mail the Heisman to UGA now and let us get on to winning another Natty. Stetson picked up where he left off last year, playing as efficiently as a QB can against the Ducks. The advantage UGA possesses with Stetson at QB has finally gained the respect from all outside of the loyal UGA family. Stetson was on his game, leading the offense to a 42-3 lead, completing 25 /31 for 368 yards for two TDs and one rushing TD. His ability to roll through his reads brings a different dimension to a very explosive offense – being able to get everyone involved and causing defensive confusion, which leads to Dawg points! Stetson threw to 10 different receivers and that's what we have to look forward to throughout the season.The Mailman delivers!
Defensive Player
Christopher Smith – Mr. Smith made his presence known in the first game of 2022 in the same fashion he did in the 2021 game against Clemson, with a back breaking interception that led to another score. His quick reaction over the middle to intercept Bo Nix's pass really turned the momentum to Georgia! Christopher Smith is a game-changing player and a tremendous safety who recorded six tackles with three solos and his interception, leading Georgia to a 21 point lead that only increased with every minute. One play that Chris turned in was a vicious hit he put on Oregon's receiver that jarred the ball free for an incomplete pass. Smith had a tough time with a stinger in that left shoulder after that hit but got up and continued to play like a champion. He is one of our leaders on defense and a Stud!
Special team Player
Jack Podlesny – I was very concerned about the loss of Jake Camarda due to his kickoffs going in and out of the end zone and the capability to flip the field on punts – Well not anymore! Jack Podlesny boomed the kickoffs just as effectively as Jake did last year only, allowing one return to the 14 yard line. Great hang time and placement by Jack gave the Bulldogs a consistent defensive starting point, that is always the first defensive play. Pod gave the Bulldogs seven extra points while breaking in a new holder – none other than Stetson Bennett. Pod is also playing a key role in keeping Brett Thorson comfortable trying to replace Jake's punts. He had a great start as well, averaging 53 net yards on one punt. Pod will win some games for the Dawgs in 2022!