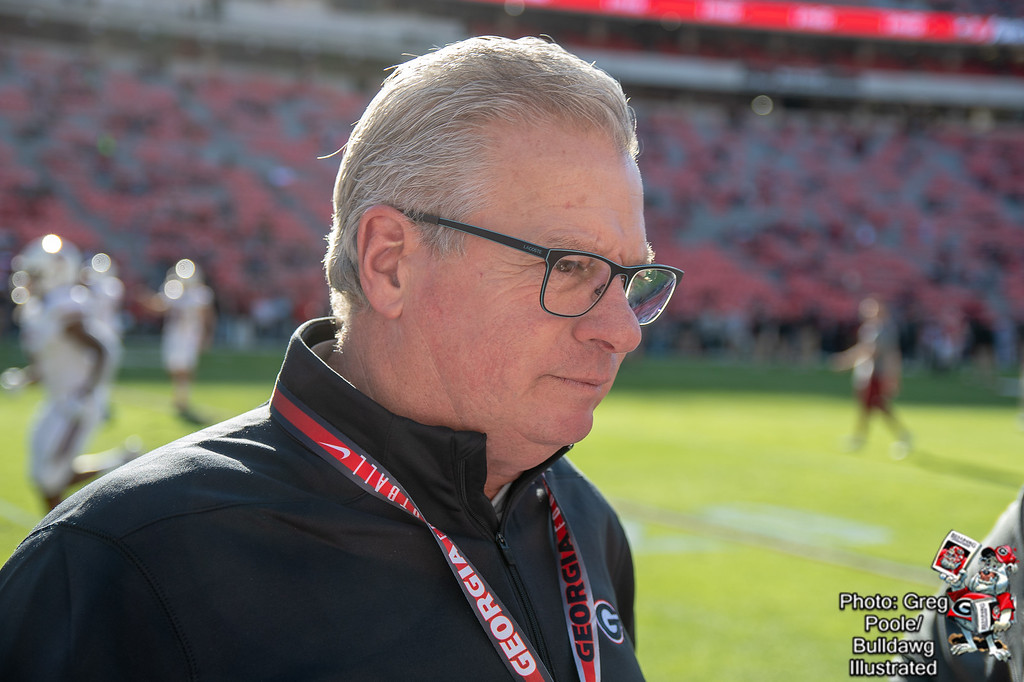 Offensive Player
Stetson Bennett – The senior, senior senior quarterback did it again and again and again! The national championship game was no different than what Stetson Bennett has come to call "normal "performance. Stetson engineered drives for touchdowns of 57 yards, 70 yards, 92 yards, 65 yards 22, 55, 84, 54 which looked more like a G-Day scrimmage than a national championship final. His leadership has been a catalyst for the two time national champions, week in and week out. Stetson Bennett and Todd Monkin are certainly on the same page and that causes any defense that they faced, tremendous challenges covering the wide range of talent. The Georgia offense with Stetson will be missed, but he has left a legacy that all Georgia teams must fight desperately and with more passion to maintain the level of championship football Stetson cultivated during his career at Georgia. He is a Damn Good Dawg and possibly the Best Damn Good Dawg ever. Thank you Stetson!
Defensive Player
Javon Bullard – The sophomore defensive back from Milledgeville turned his career around mid-season with his tremendous ability to always be around the ball, but more importantly, his physical presence, handling the passing game and coming up for run support. Javon plays football with a great intensity, and a beautiful smile. JB loves football and it shows with his tremendous effort on every play. The national championship was no different for Javon, intercepting two passes and constantly putting pressure on Max Duggan, who seemed lost in the woods at best. Javon will be a mainstay, and a leader on a tremendous defense going into 2023. Could not be prouder of the way Javan stepped up and played with tremendous concentration, communication and Bulldog commitment. Looking forward to seeing his career develop into one that we will talk about for ages.
Special team Player
Jack Podlesny – Leading into a championship game, everyone focuses on the kicker and the role he could play in the outcome of the most important game of the year. The SEC MVP for special teams this year was"JackPod," and for good reason. In a couple of games this year, when the Dogs had to battle, Pod came through and gave Georgia the lead they needed to secure a win. The championship game was a little different, but Pod booted his kickoffs and came through on his field goal attempt and may have gotten a little tired of kicking his ninth extra point, which sailed wide. Nonetheless, Pod finished his career as one of Georgia's best and most consistent kickers in history. St. Simons Island has to be awfully proud of Jack, as is everybody in the Bulldog Nation. He knows I am as proud as anyone when I look at his career. He will be missed, but he will always be a Damn Good Dawg.
---
---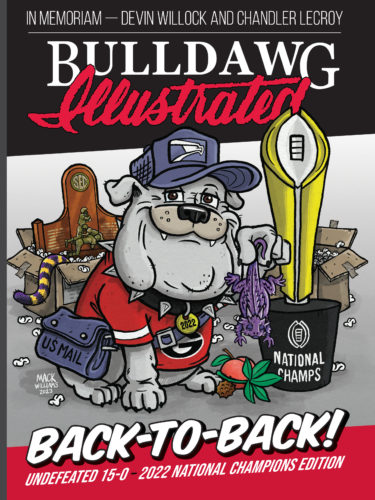 Get your 2022 Bulldawg Illustrated National Champions Edition now. Or get a back-to-back set, which includes both the 2021 and 2022 Bulldawg Illustrated National Champions Editions.
The mega-editions includes game, scene, fan, and final perspective content, plus over 150 fan photos from the games and the epic National Title campus celebrations in Athens.
Available in singles and 5-packs. All orders include sales tax and shipping.
Order 5 copies of 2022 National Champions Edition $70.00 – Click HERE
Order a single copy 2022 National Champions Edition $28.00 – Click HERE
Order 5 sets of both the 2021 and 2022 Nat. Champions Editions $99 – Click HERE
Order one set of both the 2021 and 2022 Nat. Champions Editions $50 – Click HERE
---
---