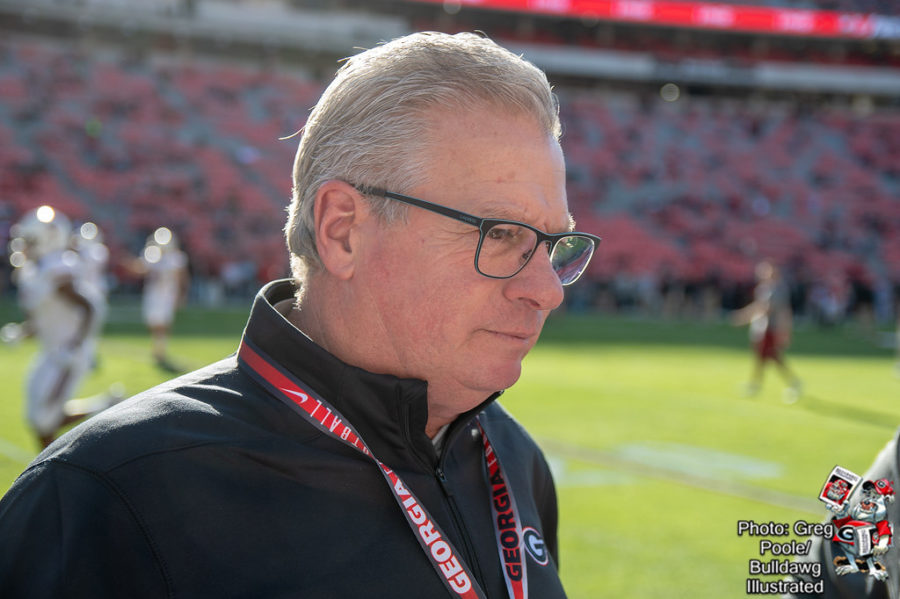 Offensive Player
Stetson Bennett – After three weeks of the Dawg Nation and the whole nation questioning Stetson as the starter for the University of Georgia football team only added fire to the fuel of The Mailman. Stetson is old school, not only does he have a flip phone he also has the ability to reach deep down inside and pull out a tremendous performance. Stetson went 20 for 30 for 310 yards with three TDs in the college football playoff game against highly rated Michigan. His leadership goes beyond what he does on the field and is a catalyst for the offense for the University of Georgia. You always have a quarterback who is ready and prepared when the offense needs a leader. Stetson will have an opportunity to avenge his only 2021 loss in the national championship game against Alabama this coming Monday night. Stetson cannot do it alone, but with his supporting cast he can bring a national championship to the University of Georgia after 41 years. He is truly a Damn Good Dawg.
Defensive Player
Nakobe Dean – The Butkus Award winner showed the United States of America why Georgia produces the best linebackers in the nation. On the heels of Roquan Smith, Nakobe dean has maintained the level of excellence for linebackers at the University of Georgia. His speed and knowledge are unmatched in college football and his domination continues. Nakobe had seven tackles, five solos, one pass deflection and two tackles for loss in an unbelievable performance against the Joe Moore offensive line of the year from Michigan. The challenge was not too great for Nakobe, as he was assisted by Nolan Smith and Quay Walker for a total defensive domination of Michigan. Nakobe's leadership will never be as important as it is this week leading up to the arch nemesis Alabama. This is a chance of a lifetime so take advantage of it.
Special team Player
My take is that we lost yardage on our kickoff return, we missed a field goal, we were average but minus yards and production. Special-teams must be 100% to complement our offense and defense in championship games. Whether it's field goals, punt, punt return or an onside kick, we need 100% of our special teams this week, so instead of naming a player this time, the group has received a challenge from Kevin Butler representative of all special teams in the world.