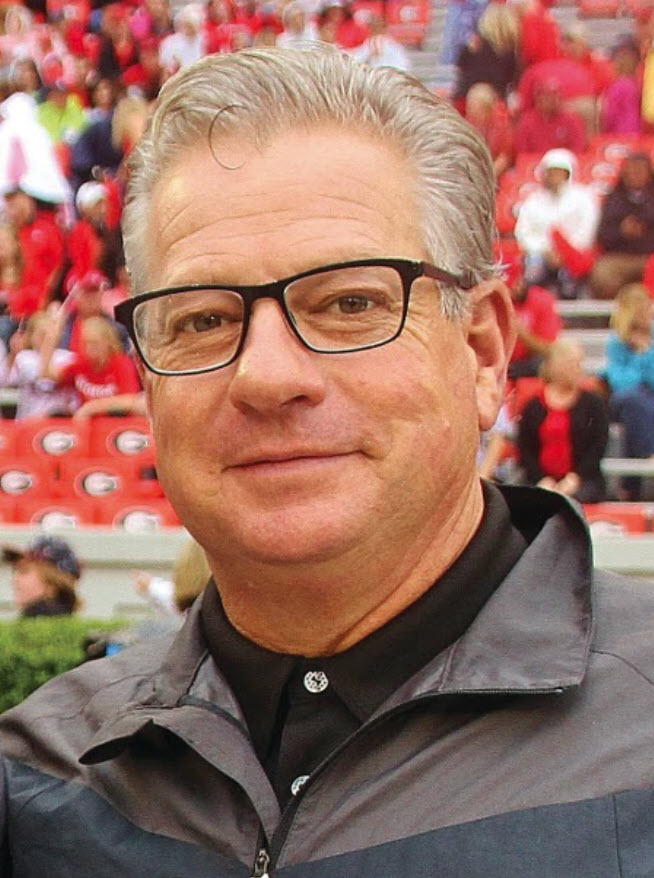 Each week, Georgia and Chicago Bears Hall of Fame legend Kevin Butler picks his Players of the Game. A member of numerous Halls of Fame and holder of a slew of records, Butler co-hosts DawgTalk on Georgia Football Saturdays and the famous Bulldog Brunch from the Hilltop Grille on Sundays. — Compiled by Jeff Dantzler
OFFENSE
Brock Bowers – The freshman TE from Napa, California had a tremendous debut as a Bulldog with his performance against Clemson. With all the concern from the Bulldog Nation about injuries at TE , Brock made us all forget the injuries with his presence blocking and catching in a tough fought game. Bowers was the most popular target for JT with eight targets and six completions for 43 yards. Brock is a superior athlete and that was evident by his powerful push upfield, getting 31 of those yards after the catch. That's what a TE should do! Brock Bower is from Napa and we know things from Napa get better with age and Brock will be a great "CAB" for the Dawgs for years to come! Great start!
Defensive Player –
Christopher Smith – The senior DB made the biggest impact of the game with an incredible interception and a blazing 74 yard sprint for the only TD of the game to give the Bulldogs the lead that they would never lose. The end zone in Charlotte is a long way from Hapeville Charter school, but Christopher took the quickest way to that end zone and made the Bulldog Nation feel a little more at ease when they discuss our DB situation. Chris not only had the game changing play , he had a consistent game recording two solo tackles and one assist on a defense that played a controlling game against a top 3 team in the nation. Great playing Chris and keep it up!
Special Team Player
Jake Camarda – The senior punter from Norcross High school started his season off the same way he ended last year as – THE BEST! In a tight defensive battle Jake did his job controlling the field position averaging 43.3 yds on five punts with four being downed inside the 20. This type of consistency affords our defense the opportunity to GET AGGRESSIVE – and boy do they! Jake's kickoff ability is a great complement to his punting which makes him the best in the nation. Keep booting the ball Jake!