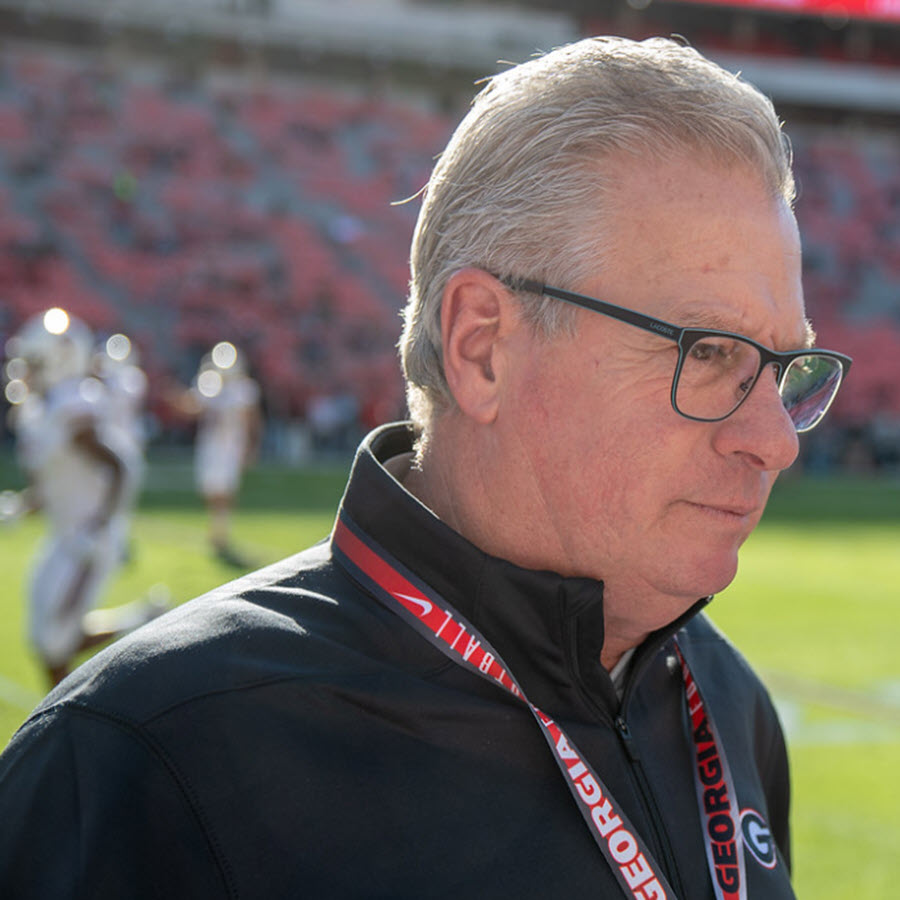 Offensive Player
Branson Robinson – The freshman sensation from the great state of Mississippi is making quite an impression with a strong performance against Auburn, leading the team in rushing yards. He produced 98 yards on 12 carries for an astonishing 8.2 a clip. On Robinson 's touchdown run, he showed speed, finesse, and churning legs that reminded me of Nick Chubb. His effort is relentless and he pushed his way into the end zone with his strength and tremendous blocking from the offensive line. As we move down the stretch of our SEC schedule, Branson is an addition that we needed and he will only get better every game every carry.
Defensive Player
Nolan Smith – The Savvy Senior from Savannah, Georgia continues to show his value by leading a tenacious defense against Auburn. When Nolan decided to come back, that was a win for Georgia and the way Nolan is playing right now is another win for Georgia. His disciplined performance Saturday against Auburn enabled Georgia to limit the Tigers to 93 yards rushing as Nolan recorded three solo tackles and one of those being for a loss. It's good to see Nolan out there and his leadership will never be more important as we whip Vandy and head into our final stretch to defend our title.
Special team Player
Brett Thorson – This Australian is blooming into a top notch collegiate punter. After a slow start to the season with very few punts, Brett came on Saturday versus Auburn to have his most effective game yet as a Bulldog. Anytime we punt the ball, it's a big play and Brett took full advantage of landing five of his punts inside the 20 yard line. In fact, he averaged punting our defense in position starting at the opponents 10 yard line. That is a formula to win the special teams challenge. His punts were high and gave our gunners time to get down and properly cover the punt returner. Nothing could be finer than to see Brett shine as he gets to experience a tremendous SEC challenge in the next five games. We will need that effective punting to enable us to defend the title. Great job mate!