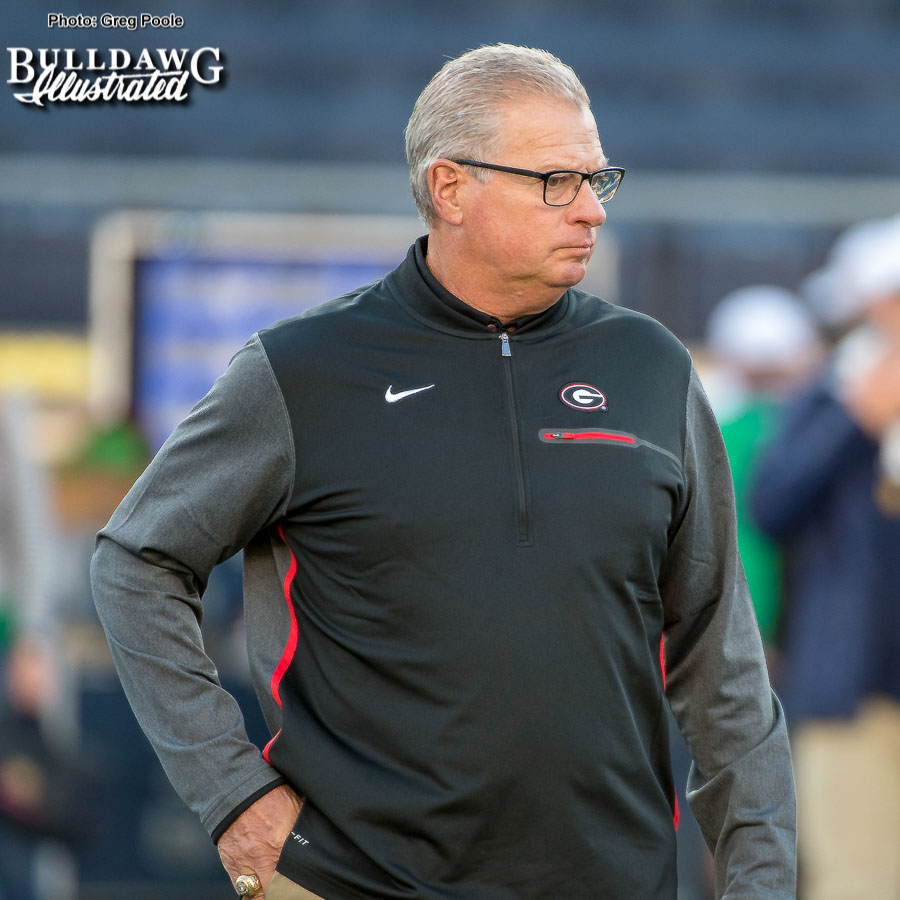 Each week, Georgia and Chicago Bears Hall of Fame legend Kevin Butler picks his Players of the Game. A member of numerous Halls of Fame and holder of a slew of records, Butler co-hosts DawgTalk on Georgia Football Saturdays and the famous Bulldog Brunch from the Hilltop Grille on Sundays. — Compiled by Jeff Dantzler
Offensive Player
Zamir White the redshirt junior running back once again put the Bulldog offense on his shoulders and carried them through the fourth quarter, then sealed the victory with a flashy 42 yard TD run. Zamir has gotten stronger with every game he's played at the University of Georgia. It was never more evident than his performance against the Gators, carrying 14 times for 105 yards, one TD and a 7.5 yard average. Those are numbers that any team in America would love to have and the Bulldog nation is blessed to have Zamir. Z White is the leader in a backfield that features James Cook and Kenny McIntosh, but when the Bulldogs need to come through in the end they jump on Zamir's back and he always takes the Dawgs to the ZONE. Run Zamir Run….doesn't that sound nice!
Defensive Player
Quay Walker, the senior from Cordele, Georgia, had his most dominant performance in a key game against Florida to help the Bulldogs secure the SEC East championship. Totaling 13 tackles, seven solos, Quay was all over the field especially in the backfield of the Gators. The quarterback was hurried twice by Quay and the senior linebacker also had one tackle for a loss of two yards. His play helped Georgia's defense maintain their No. 1 ranking and limit a Florida offense that was able to only put up 161 yards rushing. Leadership is the hidden factor heading deep into the schedule for any team and Quay has helped build the foundation to one of the most dominant defenses college football has seen in a long time.
Special team Player
The Field Goal Block team, led by Jordan Davis, Devante Wyatt and Jalen Carter, has entered into the mind of every kicker before they step on the field. The success and intimidation the Georgia field goal block team has projected to the nation has entered into each opposing kicker's mind that will face Georgia. As Florida tried to put points on the board off the foot of their kicker, Georgia's defense was already in the head of those kickers. Take it from me, a kicker with a head, you know when you have to get the ball up quickly because of aggressive defenders with their hands up, when attempting a field goal. Georgia's domination of that one play has and will affect every kicker UGA will see the rest of the year. KICKERS BEWARE: "THE WALL OF DAWGS" will get you!!!!