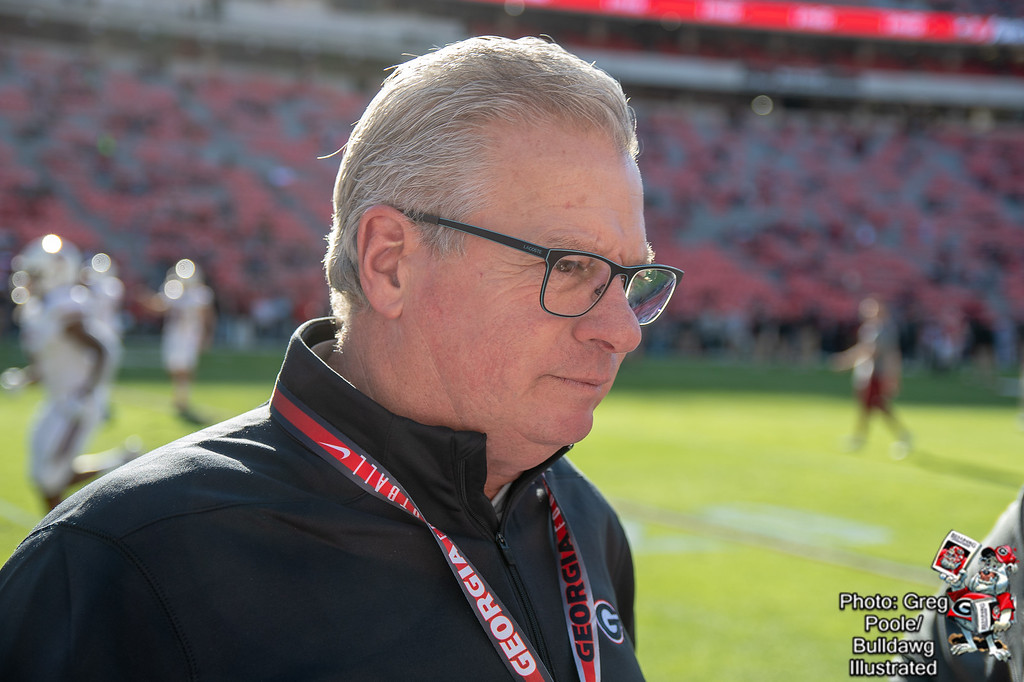 Each week, Georgia and Chicago Bears Hall of Fame legend Kevin Butler picks his Players of the Game. A member of numerous Halls of Fame and holder of a slew of records, Butler co-hosts DawgTalk on Georgia Football Saturdays and the famous Bulldog Brunch from the Hilltop Grille on Sundays. — Compiled by Jeff Dantzler
Offensive Player
Sedrick Van Pran being a captain of the offense as a redshirt sophomore might be one of the biggest compliments a team can give and the selection of Sedrick is well deserved. The third year standout from New Orleans possesses an uncanny ability to lead and communicate the calls along a very talented offensive line. He is the leader when the hogs get set and ready for a war in the trenches. Van Pran exemplifies everything that a Georgia lineman has become under Kirby's watch. As we get deeper into the SEC, the offensive line is going to have to be CRISP and the communication on the road will be even more important. Sedrick leads by always being prepared and demands that same preparation from all his fellow linemen. As a captain, everything he does is observed by both sides of the ball. We are in good hands with a tremendous center.
Defensive Player
Nazir Stackhouse, the junior defensive lineman, stands at 6-3, 320-pound and is a dominant force on our young defense. Saturday's performance that limited Kent State to 93 yards on 30 rushes, was a solid showing, as he registered two solo tackles. Nazir has worked up the depth chart, and is now a starter on the defensive line for the Bulldogs. His leadership comes through for the young defense in the way he leads by always being prepared and he helps the younger teammates to work harder and be more productive on and off the field. He is a true DGD.
Special Teams Player
Kearis Jackson – well the kick off is still alive! In a game that featured something we haven't seen lately, a kickoff return. Kearis Jackson brought some excitement back Between the Hedges Saturday versus Kent State. The senior receiver from Fort Valley State returned three kickoffs for a total of 76 yards with a long return of 31 yards. In the new day and age of kicking the ball through the end zone it was refreshing to see Jackson give the Bulldogs improved field position. We've been used to Kearis making wonderful plays at receiver, but when he can create extra first downs through aggressive returns on kickoffs, the Bulldogs are always in a better position. His commitment to the Bulldog Nation is obvious by witnessing his intensity on the field and assessing his production. We will need these numbers to grow in the coming games.