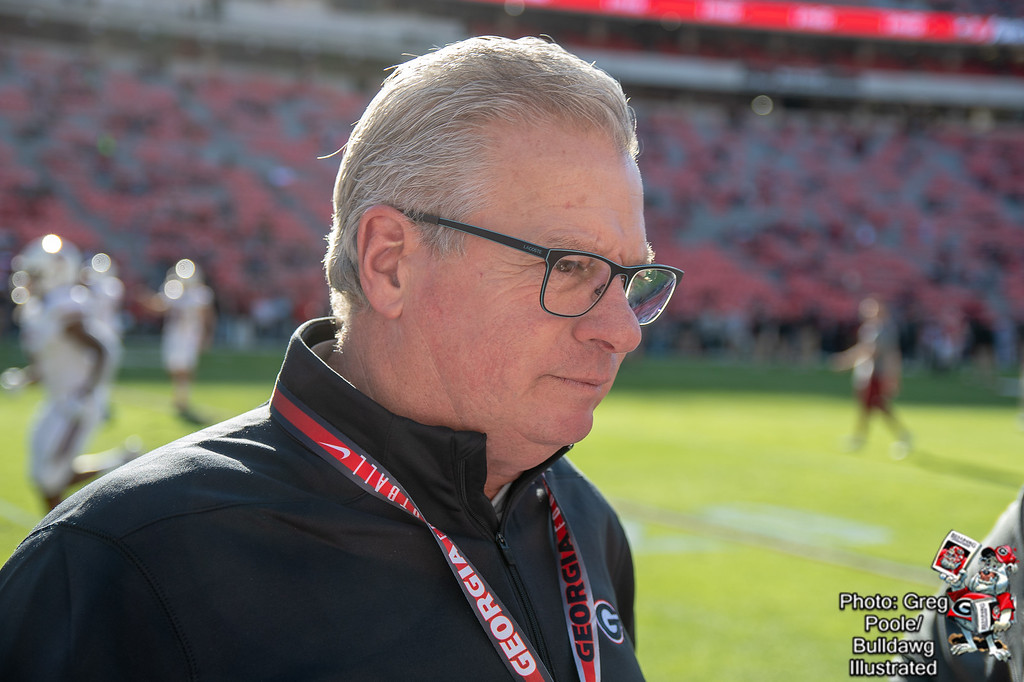 Offensive Player
Kenny McIntosh – The senior out of Fort Lauderdale, Florida showed why he is the leader of our offense. Kenny 's performance was a season high 19 attempts for 143 yards which equals a smooth 7.5 yards per carry. Kentucky's defense could not handle the moves the shakes and the pure power Kenny brought to Kentucky. To complement his running, Kenny had two receptions for 19 yards for a total of 162 yards for the Bulldogs. We've always known Kenny can be a workhorse but it's beautiful when he becomes the big dog. A career high yardage against Georgia Tech would be a great way to finish his senior year Between the Hedges.
Defensive Player
Smael Mondon Jr. – The 6'3 sophomore from Dallas, Georgia was literally all over the field versus the Wildcats. Smael had 11 tackles and held down a defense that bent but did not break against a tough Wildcat offense. The Wildcats could throw and run which made Smael an important part of the defensive success Saturday. His communication skills have improved and he is such an athlete. Those two things have combined and turned him into another great linebacker for the University of Georgia. Smael was fast and knows his assignment as well as everyone else in front of him. When you have a great defensive line like Georgia does the linebackers can have a feast. Thanksgiving is Thursday, but I look forward to watching Smael feast on Yellow Jackets this Saturday. Let the beast feast!
Special team Player
Jack Podlesny  – After being named a semi finalist for the Lou Groza award, Jack carried Georgia in the first half giving the good guys a 9-0 lead. Three field goals on three attempts in the wind blown Commonwealth stadium was impressive. Jack has been a force in the red zone for Georgia this year consistently picking up where the offense stalled. Saturday was no different and Jack's form held true as he converted a field goal off a bad snap and a great hold by Stetson. The only way you make that kick is staying true to your form and trust in your holder. Jack did just that and will need to carry that concentration as Georgia marches towards the SEC championship and the College Football Playoff. St. Simons Island has to be very proud of Jack.