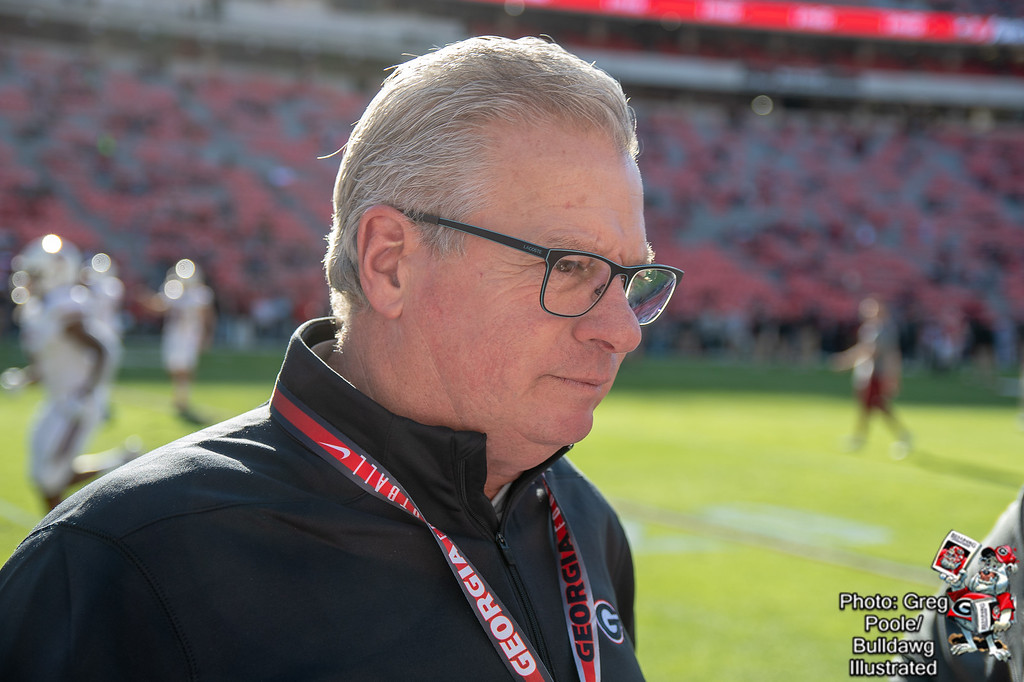 Offensive Player
Stetson Bennett – This Bulldog rises to the occasion no matter what the situation might be. Bennett's performance once again, adds to the legend of one of the greatest Bulldogs ever. In the hardest game of the year against the toughest competition in the semifinals Bennett was 23 of 34 for 398 yards with three TDs, while directing a comeback in the last two minutes of the game to propel Georgia to the national championship game against TCU. The great ones do it when they have to and Stetson produced in the fourth quarter, going 10 for 12 for 190 yards and two TDs in a performance that'll go down in collegiate football history. There's one more game to go. Stetson, just keep being yourself and mail home the national championship to the state of Georgia who will all be behind you.
Defensive Player
Javon Bullard – In the semifinal game against Ohio State, both defenses were put to the test and both defenses got exposed, but in the end, Georgia bent, but did not break. Javon Bullard 's play inspires me as a fan. He brings a tremendous effort and enthusiasm that captures a unique elegant violence that special defensive backs have. Three solo tackles, one sack and continued pressure makes Bullard a presence to be felt when the game is both physical for tackling and athletically challenging in the passing game. Ohio State certainly produced both physically and through the air, and Javon played to win, and Georgia's defense did in the end. What I like the most is his effort and hustle wrapped in determination, a real Bulldog defender. TCU is up next and they will be ready for a physical fight and Bullard can lead the way.
Special team Player
Kearis Jackson – the senior Bulldog wide receiver, always produces on offense, but in a key situation against Ohio State, Kearis filled in where needed and produced at every given chance. We knew Ohio State would offer some opportunities to return kickoffs and Jackson took two returns for 50 yards to keep Ohio State at bay in the return game. Also, the senior Dawg had a 22 yard punt return that sent fear into the Ohio State fans! Kearis produced an extra 72 yards for the special teams in a game where you needed to win the special teams. He is a leader, and certainly will play a huge role against TCU. It's nice to have KJ back there securing fair catches, while we try to get Ladd a little more healthy. A true Dawg and a team player.