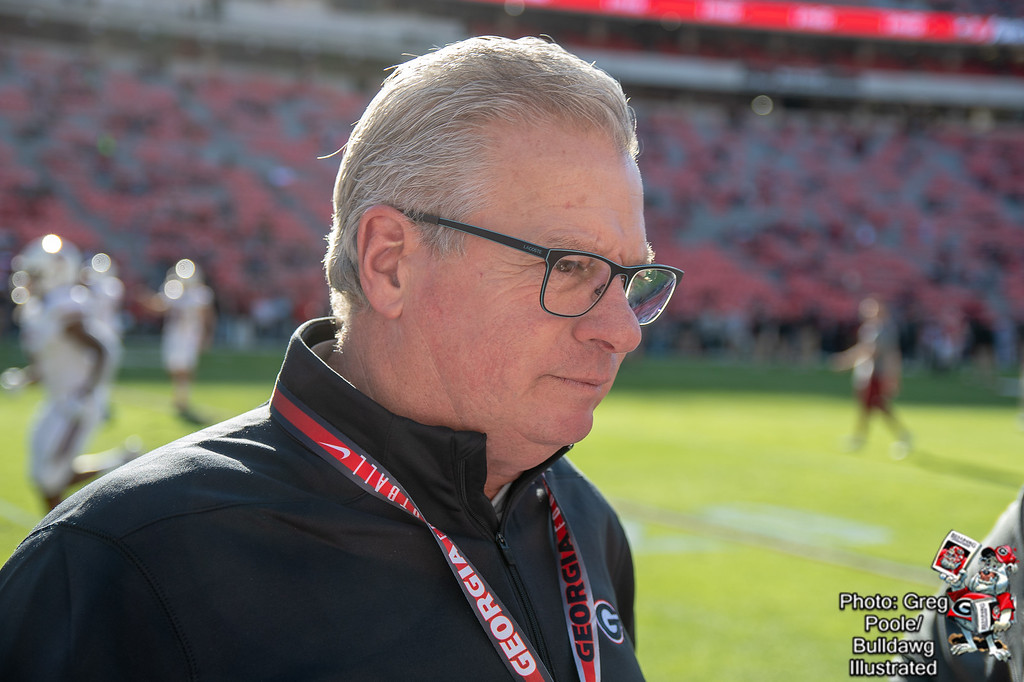 Each week, Georgia and Chicago Bears Hall of Fame legend Kevin Butler picks his Players of the Game. A member of numerous Halls of Fame and holder of a slew of records, Butler co-hosts DawgTalk on Georgia Football Saturdays and the famous Bulldog Brunch from the Hilltop Grille on Sundays. — Compiled by Jeff Dantzler
Offensive Player
Brock Bowers – I've said it before and I'll say it again, Brock from Napa only gets better with time. The sophomore from California keeps doing more amazing things each week. Against the Gamecocks, in my mind, Brock' s performance now puts him on everyone's Heisman watch. He can run, catch and block like a superstar. Georgia is using him to its advantage and it shows in his production. Saturday, he recorded five receptions for 121 yards – punctuated by a 78-yard TD sprint. He also had one carry for a 5-yard touchdown, but his presence really wreaks havoc on any defense prepared to play the Bulldogs. Look for more Brock which will rock our opponents' world.
Defensive Player
Jamon Dumas – Johnson – the sophomore from Maryland is playing at a very high level, set by two Butkus winners. Johnson was on the preseason watch list for the Butkus award and by seeing his performance in the first three games I understand why. Saturday's performance against South Carolina showed his leadership and his fundamental execution of an inside linebacker. Jamon recorded six SOLO tackles to lead the defense to a healthy victory over the Gamecocks. As we get deeper each game, Johnson's leadership will enable Georgia to march towards the championship game.
Special team Player
Ladd McConkey – we are getting used to seeing Ladd have great performances in each game so far, but we should not forget his play on special teams. Ladd has brought a calm feeling to the punt return position. The first thing you have to do when the team punts is to protect the ball. Ladd is as sure handed as anyone on the team. Not only did he have four receptions for 52 yds Saturday on offense, but his heads up play on special teams saved the Bulldogs their possible first turnover of the season. Never happened – Lad's smart, hustling play eliminated that mistake, jumping on a punt return that touched one of the Bulldog blockers. Anytime Ladd touches the ball the Bulldog nation takes notice! DGD!