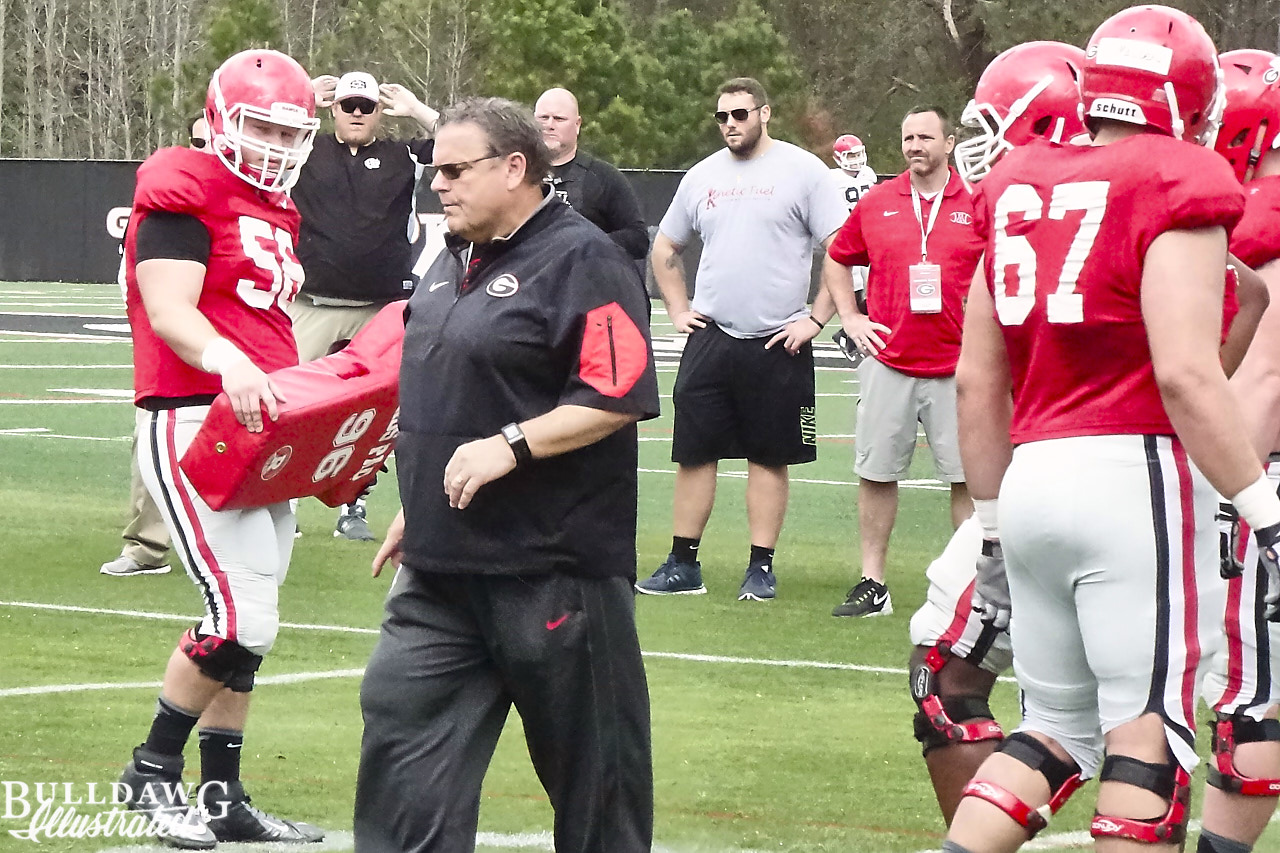 [su_spacer size="20"] Kirby Smart has long stressed that he believes that, in order for the Bulldogs to be successful, they need to build up depth with bigger players in every position, especially positions that deal with the trenches. One way that Coach Smart is finding a way to build up size and depth in these critical positions is through the preferred walk-on program.
[su_spacer size="20"]
Smart knows that Georgia fans have learned how much depth is needed in order to have a championship caliber roster and these fans have even witnessed some Bulldog teams struggle due to a lack of depth. Kirby Smart is putting the preferred walk-on program to great use in hopes of ensuring that lack of depth will never be a problem that plagues the University of Georgia ever again.
[su_spacer size="40"]
The key to your team is your 60th, 70th, 80th, 90th player. We're trying to improve that.
[su_spacer size="40"] Smart believes that the walk-on program and Georgia should be tempting to recruits because of the appeal that playing for the University of Georgia draws to many in-state kids and the fact that it can be a very inexpensive option for recruits, who want to stay close to home and may not have high profile scholarship offers, because of the HOPE program. Kirby is using this pitch to many unsigned recruits in hopes of getting the remaining best players in the state of Georgia to help build much needed size and depth. In fact, Coach Smart's most recent addition was 6-foot-6 315 lb. offensive lineman Daniel Gothard, who will most definitely help fill this need.
[su_spacer size="40"] However, although the main goal is to help add depth to the team, Smart fully understands that these players can become true playmakers and full-time starters for this team. He even gives an example of former Alabama defensive back Rashad Johnson, who was a preferred walk-on that became a full-time starter and eventually a first team All-American.
[su_spacer size="40"]
I think it is always important to target the best players in the state to come to your program…A lot of those kids develop to be special teams players, to be starters. We had one at Alabama, Rashad Johnson, became an All-American, he's still playing in the NFL.
[su_spacer size="40"]