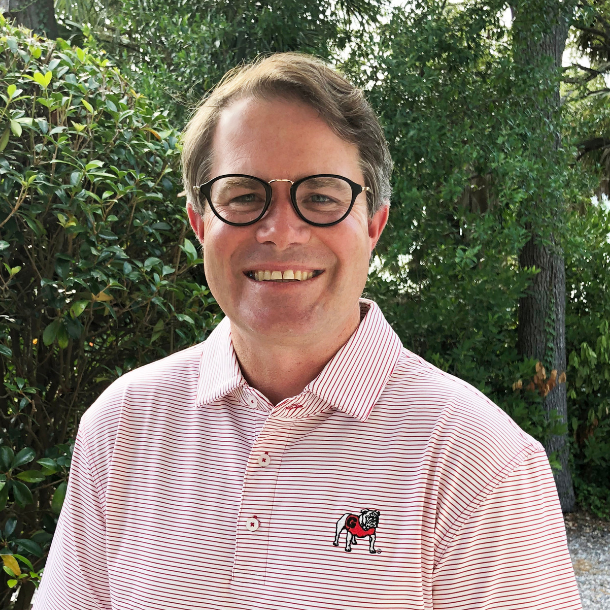 With the Masters officially in the books, Georgians are surely now recalibrating what's ahead for another favorite passion. The University of Georgia football team is the reigning back-to-back national champions. However, I'm happy to report that Kirby Smart and his Dawgs are hardly living in the past of their wonderful accomplishments.
Still, as fans, it's impossible not to daydream the thought of our Dawgs adding a third title in as many years. That is why we at Bulldawg Illustrated, now entering our third decade of publishing, are embracing the challenge by dubbing this Spring/G-Day issue, Dawgs 3.0.
The thought behind Dawgs 3.0 is that this 2023 team must use the experience from the past two title seasons to raise them to the level of sustainable excellence required to be the last team standing on the second Monday night in January.
Naturally, Kirby Smart isn't resting on his laurels having introduced and installed a motivating mantra to his team a few months ago. I encourage you to read BI intern Clay Watkins' story about the mantra on page 14. It is modeled after the most successful sports team in history, the New Zealand All Blacks Rugby Team. The four principles will surely get you salivating for the new season ahead. And BI's crafty veteran, Greg Poole, dives deep into the "Eat off the Floor" mentality (page 25) that is prevalent in this 2023 team.
Speaking of Coach Smart, I want it on the record that this media organization didn't have doubt about the 2022 Georgia team repeating. In my opinion, that team had the most important players returning at every position. I'm talking about quarterback, strong safety, placekicker and other key special teams members.
My purpose in bringing this up is that unfortunately the 2023 Georgia team doesn't have that luxury this year. Instead, all of the above positions will be occupied by someone new. It's certainly both exciting and a bit scary.
On page 16, BI intern Coby Serina dissects the competition at both quarterback and strong safety. It appears stud defender Javon Bullard will be taking over for Chris Smith in the back of the Georgia secondary. However, I have no doubt that the starting quarterback won't be named until late August. Collectively, the QB room has a ton of potential, but real playing time is their biggest challenge. I wish the very best to all three of those young men as they compete. May the best player (leader) win!
Also, be sure not to miss Clay and Coby's takes on all of the Georgia players whose numbers have been called to speak to the media this spring (pages 20-24). I'm not 100% on this, but I certainly don't remember Coach Smart rolling out this many players in the past. Clearly, these fellas have been chosen for both their physical and leadership abilities. Man, watching the Dawgs 3.0 coming together in 2023 is going to be a blast.
Shifting to our Social section, both our Georgia Girls and Proust Q&As represent some impressive, recent products of our beloved University.
On pages 28 and 29, enjoy getting to know Lamar Dodd School of Art alumna Chandler Sherry. Her colorful renditions of Georgia's mascot are so cool. And she has a matching effervescent personality. I would say the same for Hunter Davis, our Proust Q&A on page 38. Hunter combines an obvious intelligence, while keeping a sense of humor. He totally gets that "laughter is the cipher key wherewith we decipher the whole man" (Thomas Carlyle). It's no wonder he considers UGA professor Tim Keadle as one of his favorite mentors.
Finally, we wrap up this Dawgs 3.0 Spring/G-Day issue with a salute to Jack Bauerle (pages 42-46). The swimming coach legend retired from UGA back in June 2022, and, oh boy, his accomplishments both on the Georgia campus and globally are so stellar. But as Jeff Dantzler points out in the section's introductory column, what makes Jack so special are all the many interests he possesses. Sound similar to a Georgia legend we lost back in November? It's no wonder that Vince Dooley hired Jack (after him being a swimmer for the Georgia team in the early '70s) back in 1979. Their intellect, drive, and curiosity certainly paralleled one another in what made them so special. And I would be remiss not to say that both Coach Dooley and Coach Bauerle certainly learned a ton from the Greatest Bulldog of them All, Dan Magill.
Cheers and thanks Jack for all your contributions to the University of Georgia community.
Enjoy our Dawgs 3.0. Spring/G-Day issue. We will see you back in print with our Season Preview issue just before the 4th of July. Until then, happy Spring/Summer, and Go Dawgs!!