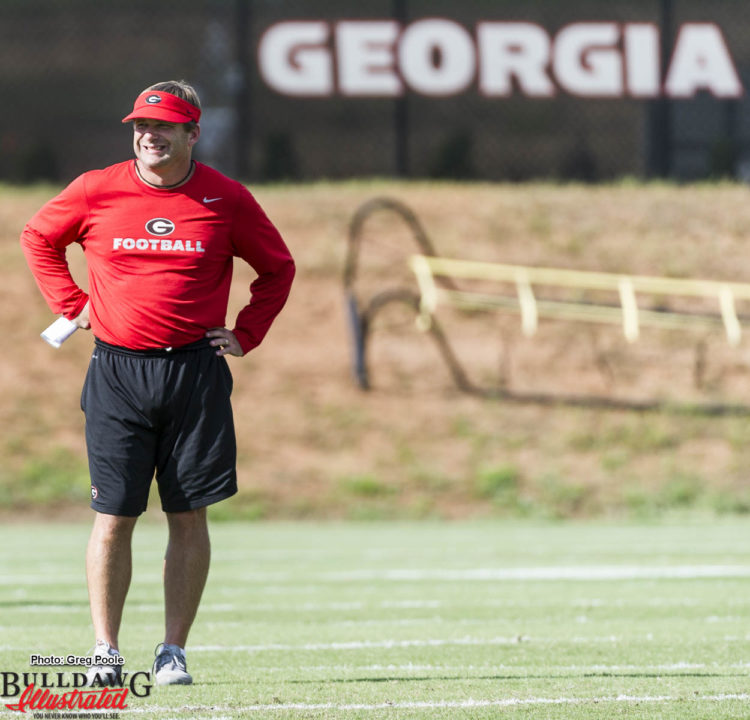 Kirby Smart understands the defense will have their hands full going up against Ole Miss quarterback Chad Kelly and says Kelly reminds him of a former SEC great.
The former SEC great is Johnny Manziel, who was a great scrambler and eventually became the first freshman to win the Heisman.
Manziel made impossible throws happen and could scramble for yards if need be and this made him a huge threat to college football defenses throughout the country.
Smart says he sees some of those same qualities in Ole Miss quarterback Chad Kelly and says Kelly can do it all as a quarterback.
Smart mentions that with a quarterback like Kelly in an offense that has a lot of run/pass option plays he creates so many more options for the offense and this, in turn, makes him even more of a weapon.
Kelly is a headache to defend and Smart believes that he is just as good as Manziel was and maybe a little bit better.
This is what Smart had to say about Kelly and his great qualities as a quarterback:
I really think in my time in the SEC, even the embarrassment that Johnny Manziel put me through and put us through at the University of Alabama throwing the ball, this guy (Chad Kelly) has got it all because he can make all the throws from the pocket, he can run the ball, he can throw the bubbles and he's got moxie.


Smart has the difficult task that not a single defense has had complete success in yet and that is of slowing down the Rebels quarterback this Saturday in Oxford, Mississippi.


However, Smart understands the challenge he has ahead of him in defending a player like Kelly and it will be interesting to see what schemes and plays the defense runs, to slow down such an effective player like Chad Kelly.