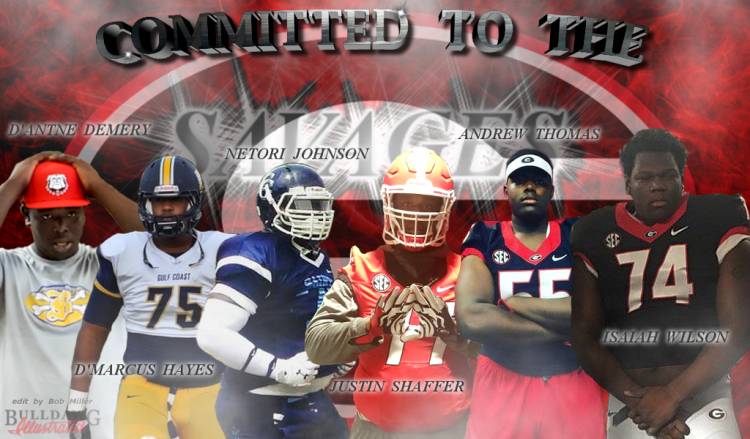 Kirby Smart landed a very talented offensive line class in 2017 and he is excited about this group that is coming in for the Bulldogs.



Smart should be excited as this is one of the best offensive line groups that has been recruited to Georgia in recent memory. What is very rare about this offensive line class is that each and everyone one of these recruits has a great chance of being a starter for the Bulldogs. This has not always been the case as there was not as large of an emphasis on offensive line recruiting with the previous staff.


Smart also mentioned that he was "very impressed with the stature" of the guys in this class and he should be. Every offensive line recruit in this class is listed over 6 feet 3 inches and 300 pounds, which furthers Smart's point of how outstanding the size of this class really is. Also, the two highest rated recruits in this area for the Bulldogs is JUCO OT D'Marcus Hayes, who is listed at 6 feet 6 inches and 320 lbs, and Isaiah Wilson, who is 6 feet 7 inches and 345 lbs. These two players are expected to start at tackle for the season and having such massive, but also athletic players on the line should be a huge help.


This Bulldogs' offensive line class seems to be the expectation for future classes as offensive line coach Sam Pittman should continue to build up his offensive line. This will have a very positive impact on the Bulldogs, who run a very run-first oriented offense.