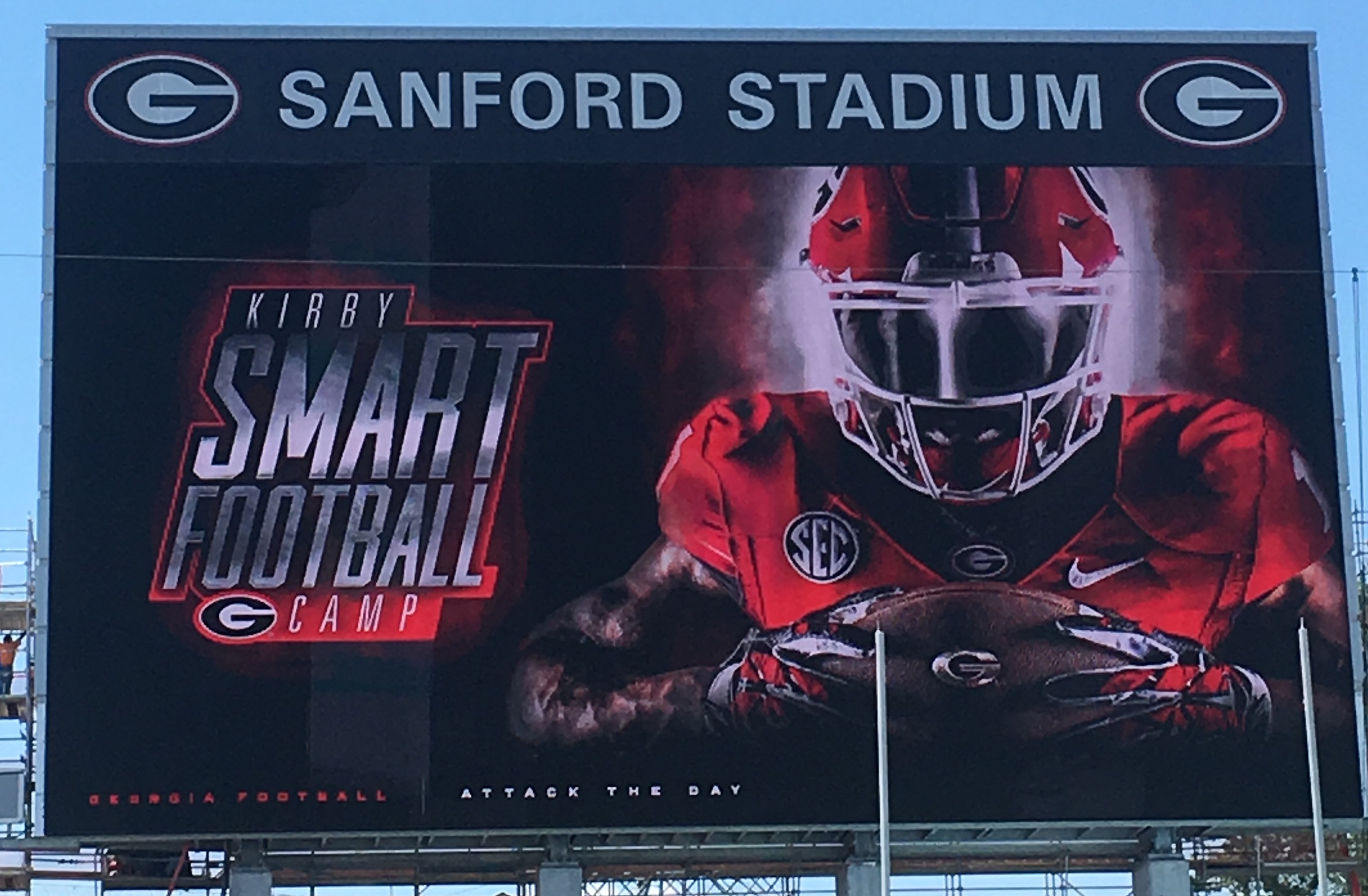 At Kirby Smart Football Camp, elementary, middle, and high school kids were thrown into a real Georgia football practice where they all advanced their skills on the football field. They learned what it was like to be a true Georgia Bulldog, and from what I've seen and heard they all thoroughly enjoyed the camp, so I'd like you to hear what their favorite part was and what is so special about the camp!
Over the past few weeks, if you have passed the House of Payne Indoor Practice Facility and the outdoor practice fields next door, you probably saw 700 or so kids chopping wood at Kirby Smart Football Camp. The 14-hour days of football practice for these kids involved morning stretches, specific position practices, breaks for lunch and dinner, and the fan favorite, "Dawg Ball." As I mentioned, the kids were divided into position groups specific to what position they would like to pursue in the future. Here, the campers would take turns at drills that were specific to a position in order to help the kids improve as a player.
The meals provided to the players came from the University of Georgia's dining halls. Speaking to some kids, I found that the food may have been one of their favorite parts. I'm sure that after a day of practice with Kirby Smart and staff, anything would be appealing.
To close out each day, all of the kids split into their appropriate teams for fun game of "Dawg Ball." This game is a backyard football game to the extreme of organization. It was a two-hand-touch game on steroids. Each game had their very own referee, zebra stripes and all! Although the food was amazing, many of the kids will tell you"Dawg Ball" was the highlight of the incomparable football camp.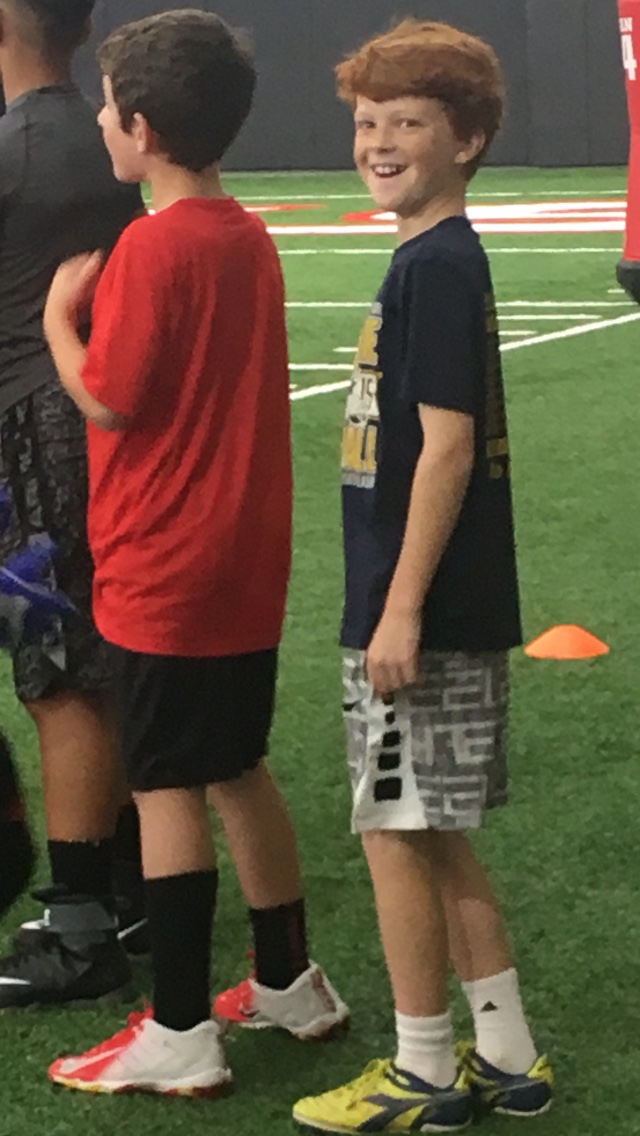 Timothy Furlow is a best friend of mine and spoke with me post camp. He had nothing but awesome things to say about his few days spent on campus. The campers were given the option to stay overnight in the Brumby Dorm or treat it as a day camp. Timothy chose to be an overnighter, and it seems he couldn't have had a better time. I asked him his favorite part about his dorm experience and he said, "I really liked getting to spend not just the day with my friends but the night too. We walked downstairs and got a pizza with a Powerade and water both nights, so that was pretty awesome!"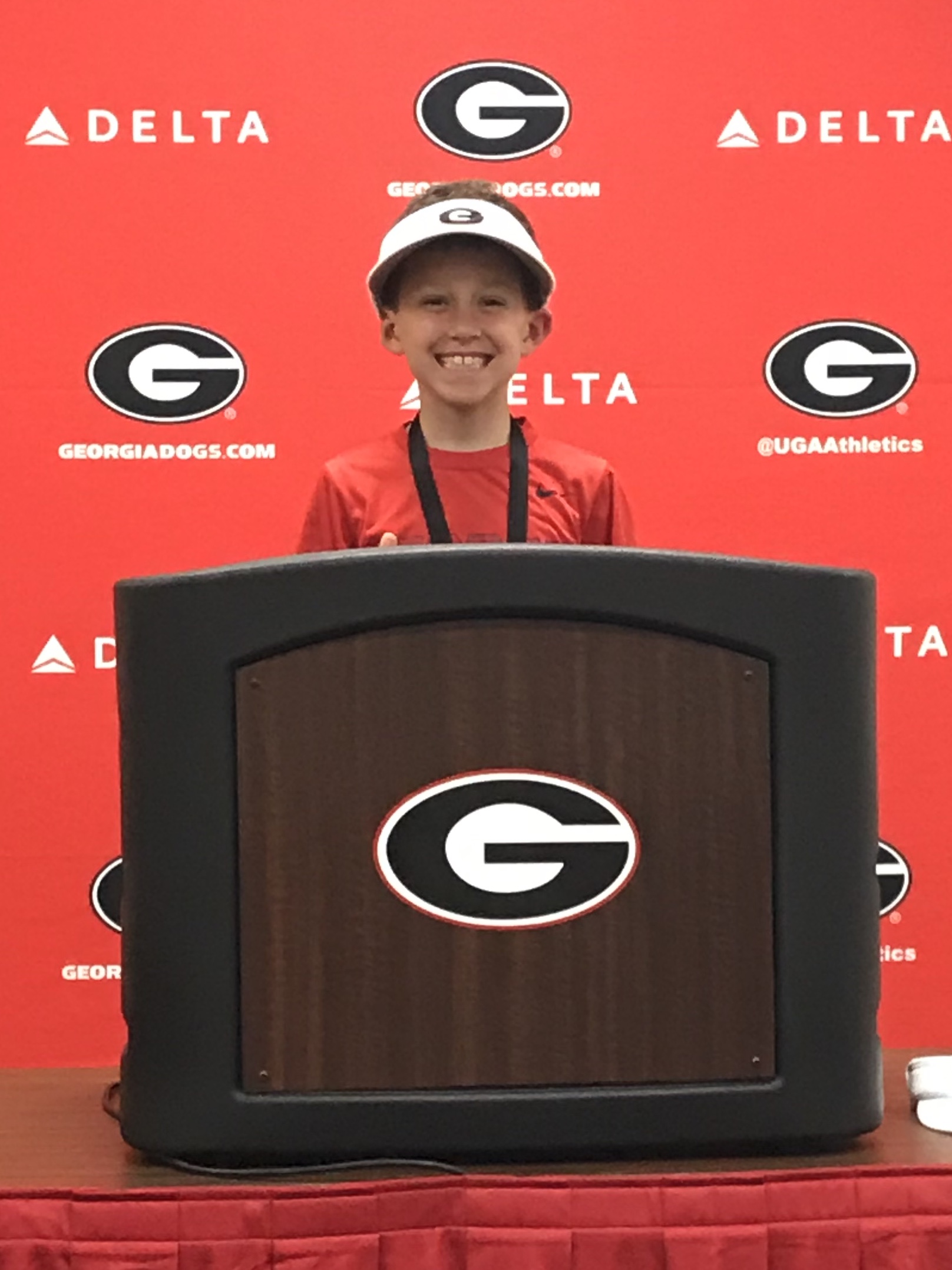 My cousin, Jim Coleman, is a rising 4th grader from Atlanta who is an avid Georgia football fan. Jim is a super speedy little kid who was nicknamed "Swivel Hips" by an uncle of ours who saw him twist, turn, juke, and swivel through defenders. In his eyes, it seemed like he was in Heaven on Earth. He was playing the game he loves at Georgia, the team he loves, and being coached by the one and only Kirby Smart and his players. Some of the athletes who played here and are currently playing football here did stick around in Athens for this portion of their summer to help coach the campers. I asked Jim his favorite part of camp he responded, "I thought it was super cool when we got to meet the players. I got to meet D'Andre Walker, Bill Goldberg, D'Andre Swift, and Terry Godwin. They were awesome coaches!"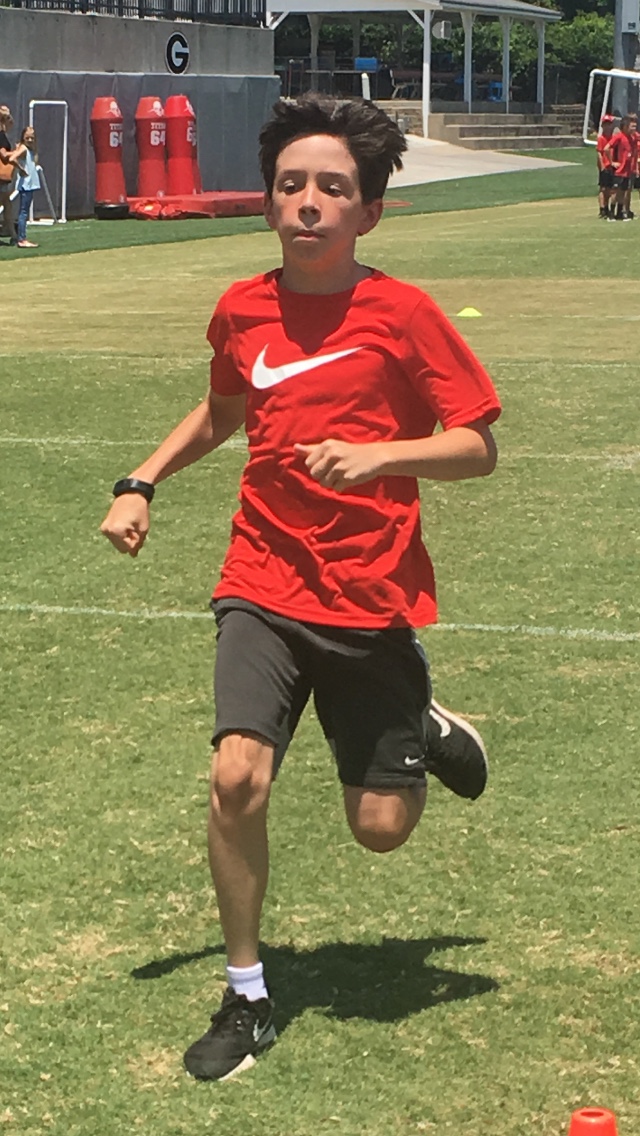 My other cousin and Jim's brother, Wade Coleman, is a genius in the books and on the football field. He's got a really high football IQ. Wade is a mini-me: loves to memorize stats, knows Georgia football like the back of his hand, and loves to watch any sport on TV. I also asked him what his favorite part of camp was and he answered, "My favorite part was the position practices. I think I got better as a football player overall. The drills they ran really helped me."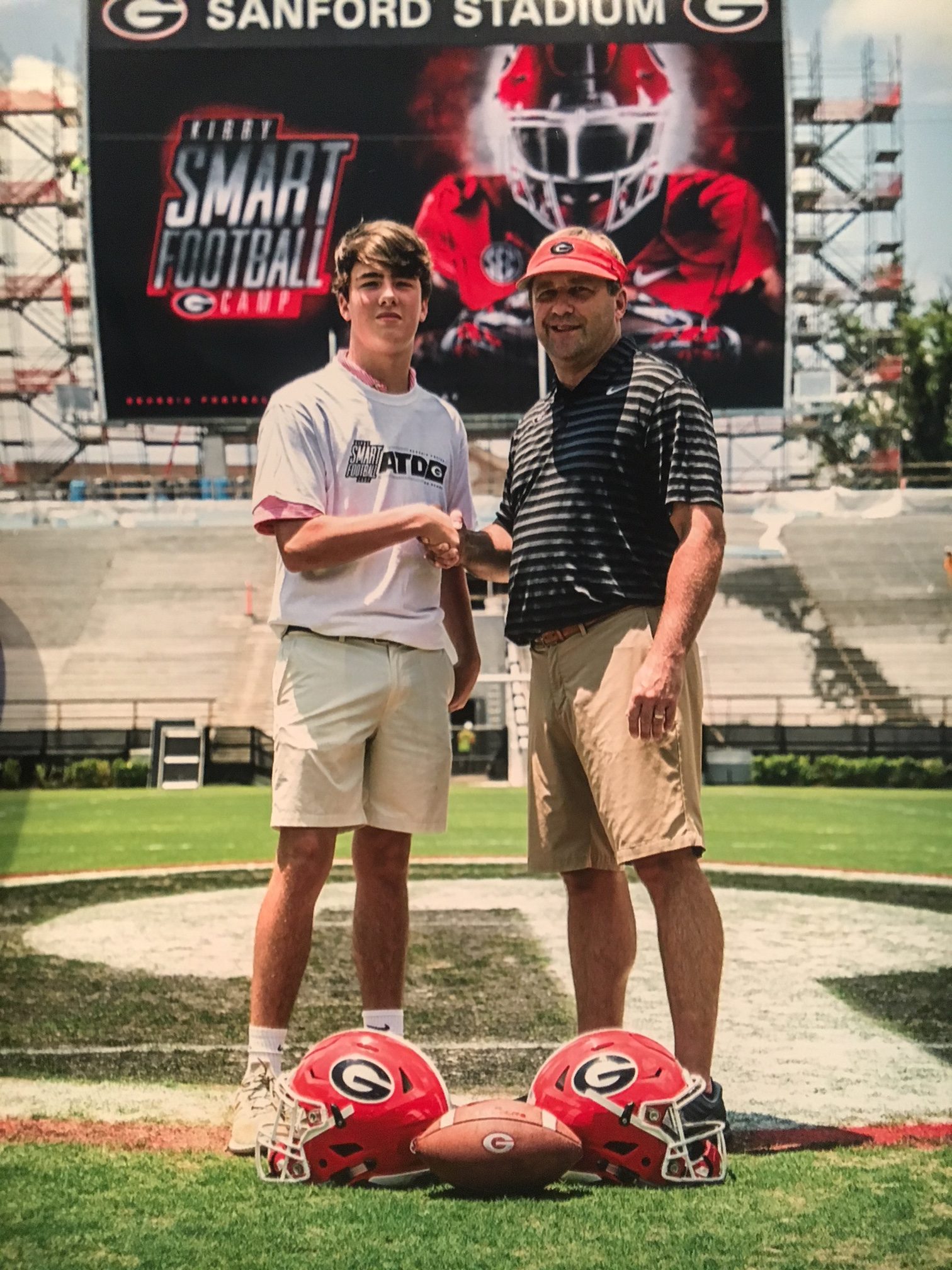 Jack Ratley is a freshman in high school from Augusta. He was here for the high schoolers portion of camp, and when I spoke to him he almost perfectly summed up the experience for each and every one of the campers at Kirby Smart Football Camp. He said, "Living in Augusta and being just a freshman in high school, I've never experienced the intensity of football practice until the first football practice of Kirby Smart Football Camp. Being 6'0 in 8th grade for sure didn't prepare me for the aggression, speed, and determination of high school. I've never been truly hit. Although there was no real contact at the camp, I knew these kids were tough. The coaches and trainers at the camp were for sure not there to boost your morale; they were there to set you straight. Now I get the taste of being a true Bulldog."