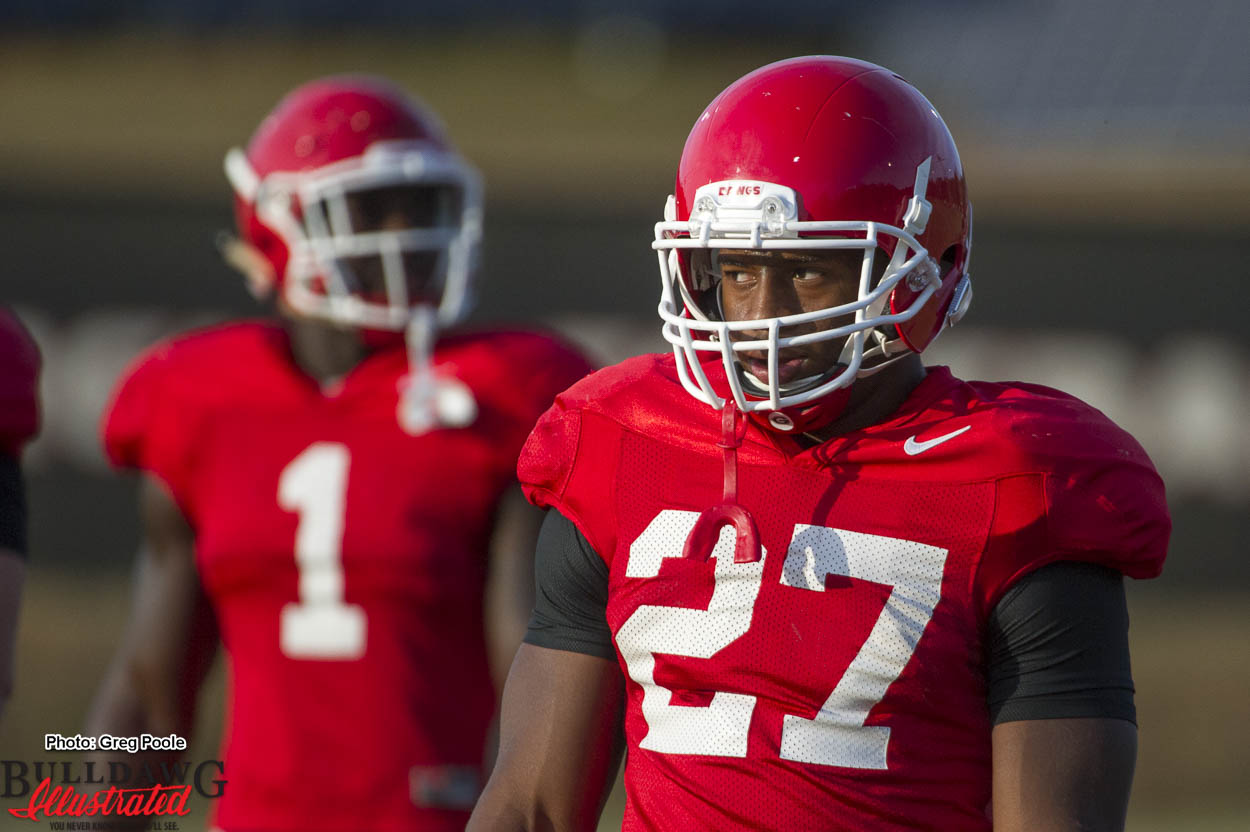 Kirby Smart was given some great news on Thursday as four key players confirmed that they would be returning to the Bulldogs next season rather than going pro.



This can be seen as a huge recruiting victory for Smart because these four players were strong candidates for the NFL draft and the fact that he was able to convince them to stay is outstanding.


The four players that announced their intentions to return were running back Nick Chubb, running back Sony Michel, linebacker Davin Bellamy, and linebacker Lorenzo Carter.


The Bulldogs will now be in a great position in both of these spots on the roster in the areas of both talent and depth.


The Bulldogs will return four great running backs in Nick Chubb, Sony Michel, Brian Herrien, and Elijah Holyfield and will also be adding two very talented running backs as well through recruiting with D'Andre Swift and Toneil Carter, which sets them up very nicely for next year and beyond.


Nick Chubb had the best quote when asked for his reason to return as he said that seeing the Georgia Tech players rip up the Bulldogs famous Hedges and planting their flag on Georgia's G was when he knew he'd be back.


As for the two players announcing their return on defense, I personally thought outside linebacker would be a questionable spot for the Bulldogs if they lost Chuks Amaechi, Lorenzo Carter, and Davin Bellamy.


However, the fact that they will be able to return both of these starters with Carter and Bellamy is truly outstanding and sets up this Bulldogs defense to almost return all of their starters.


With this decision, The Bulldogs should return about 8-9 starters on the offensive side of the ball and about 9-10 starters on the defensive side of the ball, depending on the scheme that they run.


Returning so many starters will make the Bulldogs a contender for next season and it will be interesting to see how this team is able to grow and develop under Smart's command for a second year.


Smart's ability to convince these players to stay another year will not only make the Bulldogs a strong contender next season but will give them the opportunity to build depth with talent for the future.