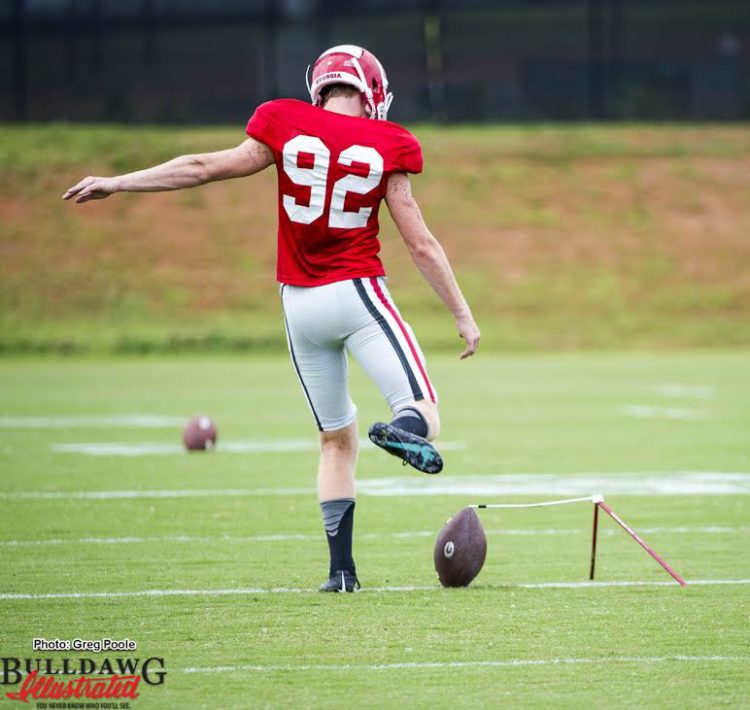 Kirby Smart and the staff is working towards having a starting place kicker, and a certain student assistant is helping the kickers get ready for the first game of the season.



This special student assistant is none other than former Bulldog great Kevin Butler, who is currently taking classes to finish up his degree. Butler can almost be looked at as like a secret weapon for Coach Smart and the staff as he is one of the all-time great college kickers and he can give his knowledge as a former player to the Bulldogs current kickers.


Smart says he has never dealt with the psychological level of kickers, and Butler is a great asset for a first-year coach like Coach Smart because of his limited dealing with kickers. Butler is there a couple of days a week but has classes and his family that may keep him from being out there every day. However, Smart is welcoming Butler with open arms whenever he can get him at practice. Smart comments on Butler after a question at the 1:15 mark of his press conference:

I think it's the greatest asset that a first-year coach can have, especially for somebody who has not dealt with the psychological level of kickers and who better to have than of the greatest to ever kick in the game… I'm very grateful that he's willing to do it and he's been a great asset for those guys.


Smart did not comment on how much of a role Butler was having in helping decide who handles the kickoffs, and field goal kicking duties but did say that they are very close to making a decision at these two roles. The field goal kicking duties should come between Rodrigo Blankenship and William Ham, and it seems the battle is nearing it's end. Smart went on to state that the two roles could be handled by two different guys but as mentioned before the decision would be made by the staff very soon.