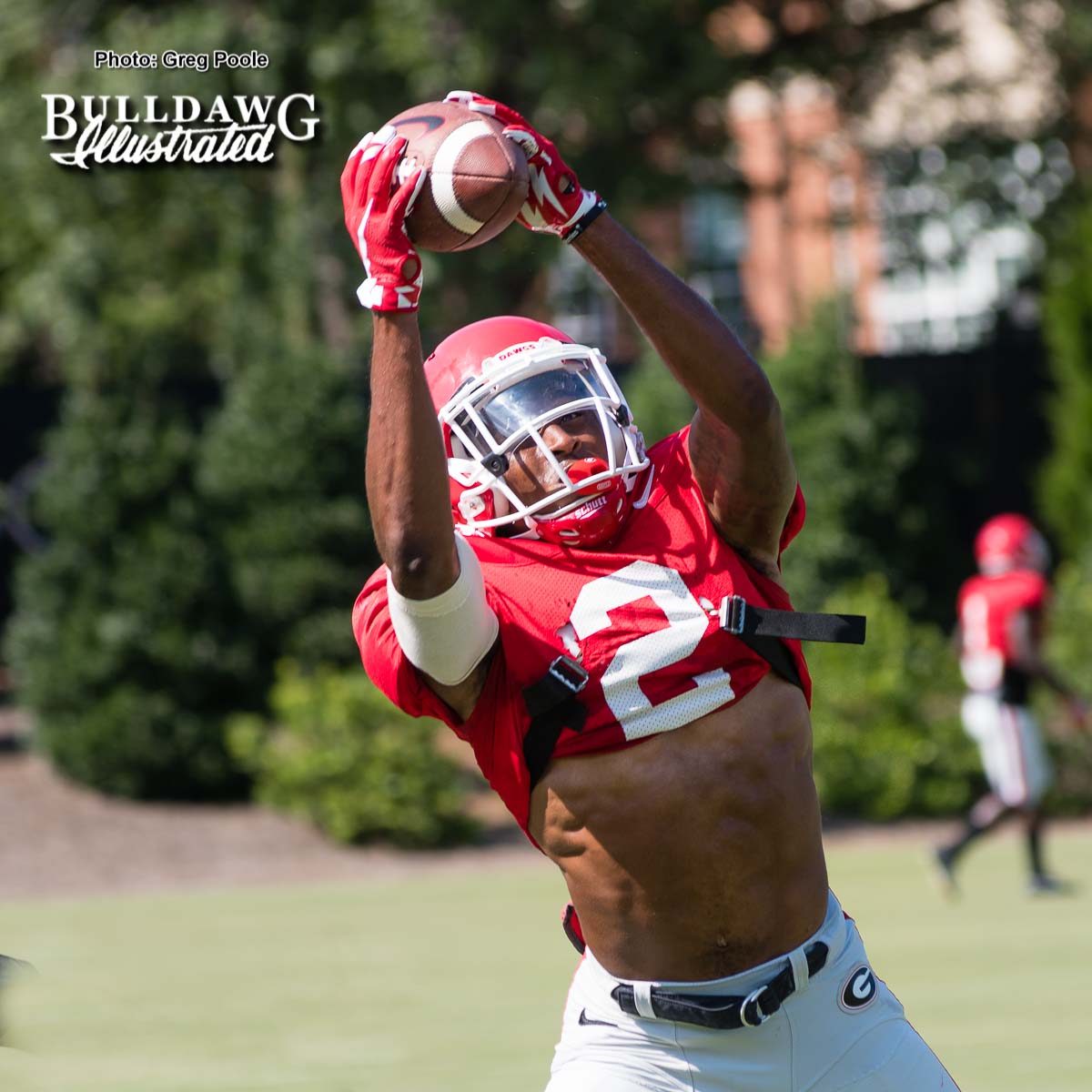 Kirby Smart addressed the media for his weekly press conference on Monday at lunch. The head coach spoke about the upcoming matchup against Mississippi State. He also mentioned junior wide receiver, Jayson Stanley. A name that not a lot of people mention and the head coach made sure to let the media know that he isn't getting enough credit.

Smart talked about Stanley's participation on special teams and how dominant he's been in coverage. He praised the wideout for learning the various coverages and how he is finally able to showcase his skill sets.


"I don't think people give Jayson Stanley enough credit. If you go back and watch the tape, the guy has been dominant in coverage, like kickoff and punt," Smart said. "Now, fortunately with the ability of our specialists to kick it higher, deeper, longer, hang time, he's getting to show those skill sets. They're also making it where we don't know what the coverage unit does because they haven't had to cover. They're covering, but the balls aren't coming out. I like that just as much. Rod (Rodrigo Blankenship) has done a tremendous job. I can't say kickoff coverage we're a lot better than last year because Rod has kicked the ball out of the end zone. That's a great problem to have. You get to find out more when one comes out. Then punt coverage, done a good job of bombing it. Jayson has been all over it. We've had several fair catches. Those coverage units, we've worked hard on them. I think they're improved, but they don't get tested as much as they used to."


This isn't the first time Smart's mentioned Stanley and his improvements. Smart said that Stanley is all over it and that he's improved a good bit since he became the head coach. It'll be interesting to see where Stanley fits in the remainder of the season, special teams seem to be where he shines, but seeing him catch a few bombs would be nice too.


For Kirby Smart's full press conference, check out the Youtube clip below:



Check out the Jayson Stanley Gallery Below:

After clicking on one of the thumbnails below you may:

1. View a full-size version of the image by clicking the top left corner of the photo.
2. Start a slideshow of the gallery by clicking in the bottom right corner of the picture.
3. Share with your favorite social media outlets by clicking the icons along the left side of the photo.
4. Download (free) or email the image by using the bottom two icons on the left of the picture.



Recent Articles by Savannah Leigh Richardson


[pt_view id="8722077nva"]