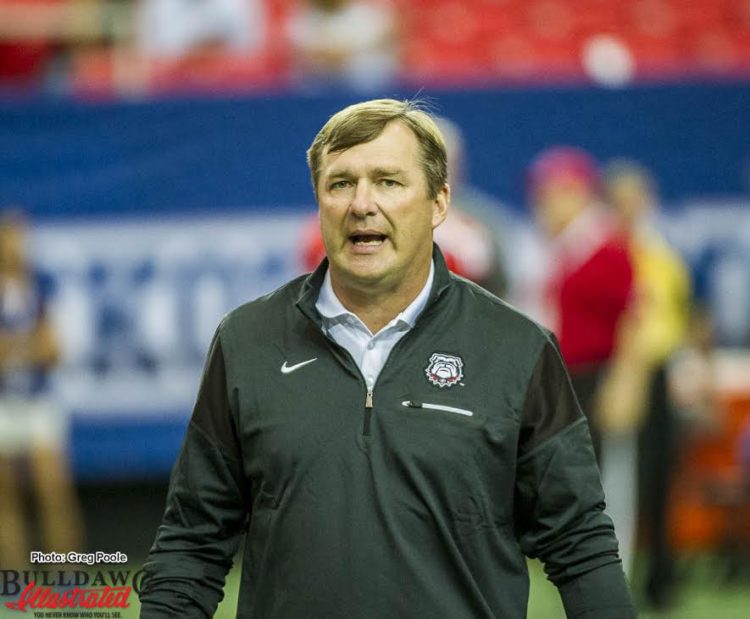 During Monday's press conference, Kirby Smart addressed the depth of his team. He mainly talked about classes and how important it is to have those classes that produce larger groups of seniors.

Smart explained how large senior classes aren't the standard they use to be. Traditionally, bigger senior classes usually meant that the team was successful. Smart also describes how larger senior classes on teams are successful because they grow and develop together. He also went on about how teams are pushing senior lead programs.
However, that's something that rarely happens anymore.
Georgia has 11 seniors, which is a small group considering what he is aiming to accomplish. The 2013 class has had their ups and downs since arriving in Athens, and a lot of the signees from that class ended up transferring to other schools.
For Kirby, his goal is to have 15-20 seniors each year. The reason? To develop players and help them grow. Smart explained how it is important to grow and develop the guys and have them, graduate.
However, with the growing popularity of transferring to other programs in order to have a better shot at playing time, these predominately senior lead teams are something special. If a team has 15-20 seniors or more, they are generally a very good football team. Unity will be something that Smart will implement for the upcoming classes, to keep them together. Hopefully, Georgia will do a better job at keeping these players and building senior-laden classes.
Kirby Smart: "If you want to build a good program, you want to have senior classes of 15-20 each time."