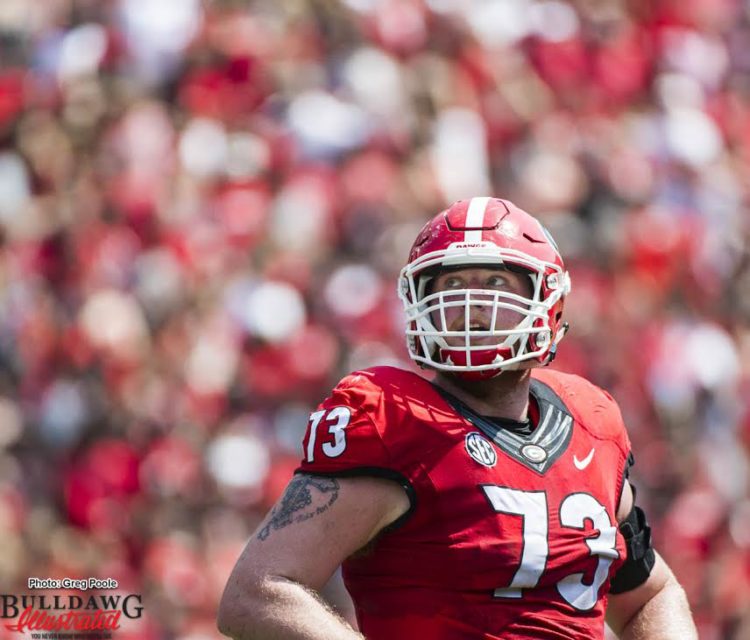 The Bulldogs offensive line had a plethora of issues this week against Nicholl's State and adjustments will have to be made sooner rather than later.



The Bulldogs running game was held in check for most of their game against Nicholl's State and their lack of making plays can be attributed to the offensive line not getting a push against the Colonel's defensive line.


The running game was expected to be relied on heavily, in a game that many national pundits considered a "gimme game" for the Bulldogs, but the offensive line's lack of creating space for the running backs prevented this from ever happening.


The defensive line of the Colonels often found themselves breaking through the Bulldogs offensive line and either stopping the running backs for a short gain or a loss almost every time. The running backs were not able to break off huge runs as expected and this almost cost the Bulldogs the game.


Kirby Smart was extremely disappointed in his offensive line's play and their struggles with getting a push were most apparent in his eyes. At the 3:05 mark, this is what Smart had to say concerning the offensive line play aginst the Nicholl's State defense.

These guys did not have dominant inside guys, they just whipped us. They outfought us. They played harder than we did. We're not a big, massive offensive line that can push you around all the time, but we gotta find some ways to run the ball; I can guarantee that. We're gonna have to be able to run the ball in this league.


Kirby Smart understands how important addressing the issues on the offensive line will be as the Bulldogs first game in SEC play is less than a week away when they face the Missouri Tigers in Missouri on Saturday.


Uploaded by Bulldawg Illustrated on 2016-09-12.