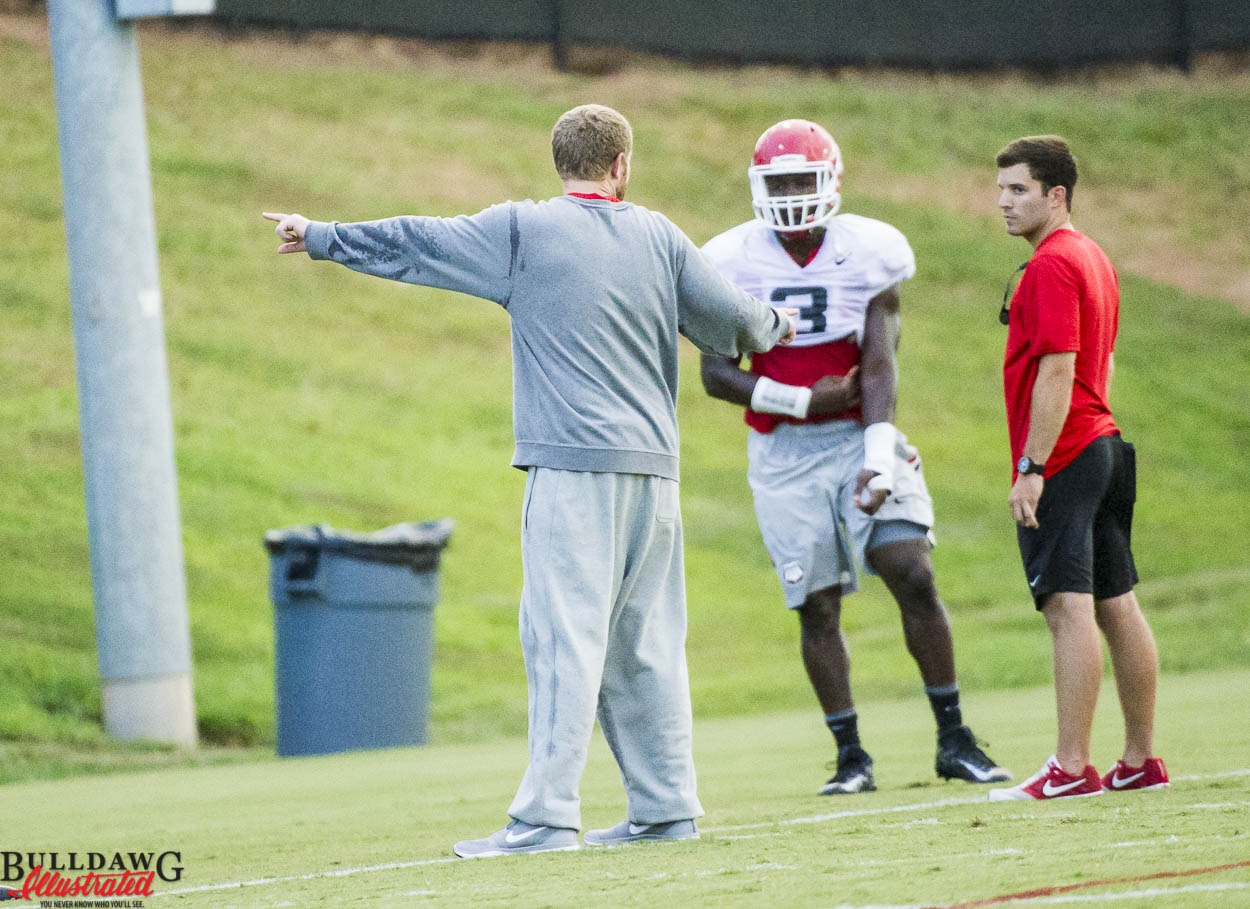 Kirby Smart has a tough task ahead of him going into the season at building depth at the inside linebacker position. In past years, the Bulldogs have been able to count on their inside linebacker spot to provide premier talent that was able to lead the defense in an efficient manner and that notion has not changed for Kirby Smart this year. However, Smart must build a rotation at linebacker after the personnel changes that have occurred this season.



Kirby Smart understands how important the inside linebacker position is as the leader and "quarterback" of the defense and is looking for more players to help add depth at that position. Coach Smart stated that "we're trying to find five guys, who we can play at that position." Kirby goes on to name (in the video below) the five guys who have impressed thus far but highlights only three at first.


Coach Smart would have four guys that he could have counted on until the recent transfer of ILB Tim Kimbrough, and if Kimbrough was around Smart may have been able to breathe a little easier going into the season. However after Kimbrough's departure from the team, Smart moved Rashad Roundtree from safety to inside linebacker in hopes of building up that depth.


However, even if Roundtree does not pan out at that position, Smart does have Natrez Patrick, Reggie Carter, and Roquan Smith who he will be able to rely on heavily. It will be interesting to see if any other players can gain playing time and bring that much-needed depth that Coach Smart is looking for to that position group.