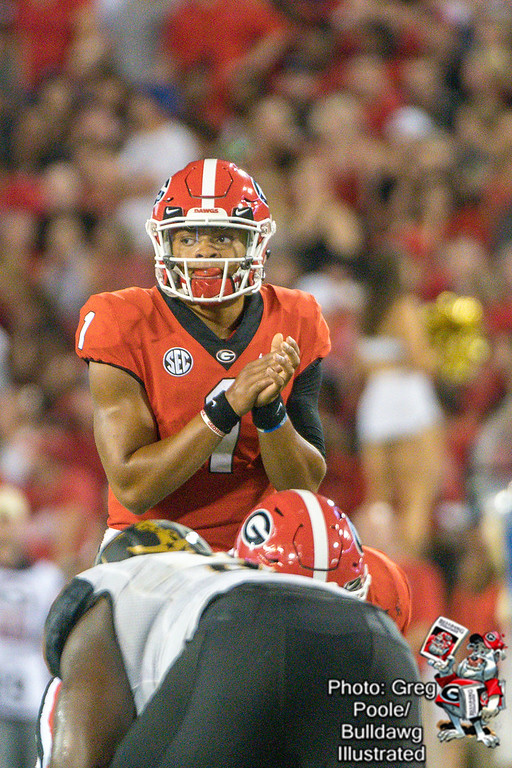 After the loss to LSU, the bye week seems welcomed. During that loss, fans and media wondered why Justin Fields didn't see more of the field with Jake Fromm struggling?
Smart stated that they considered putting Fields in more during the LSU game but ended up not doing it. Fields has usually been the quarterback that comes in when the Bulldogs want to run a 'wild-dawg' play. This formation allows him the option to tuck it and run or throw the ball.
"We consider that a lot. We talk about that a lot. The point thereafter Jake scored the one touchdown, we considered it once they went back and scored on us. To be honest with you, the game was out of hand at that point. They were up 28 or something like that," Smart comments.
"Justin continues to work. He's doing a good job. He took some reps today, and he's getting better. I think both those kids understand they've got to play better for us to be able to play better offensively."
The head coach continued onto compliment the young quarterback for getting better each day. His progress, according to Smart, seems to be coming along as he continues to do well in practice.
"I think his maturity is getting better in the meeting room – he's picking things up, he's developing," Smart says of the true freshman quarterback. "He's certainly eager to get that opportunity, and he continues to progress and do good things in practice. You never know when the opportunity's going to present itself. We're never closing that door at all because we have to play the guy that gives us the best chance to win."
Georgia has a tall task in two weeks as it takes on Florida. However, if the Bulldogs want to defeat the Gators, they must find an offensive identity and get out of this funk. Fields could get some significant playing time in Jacksonville if Fromm continues to have a sophomore slump.