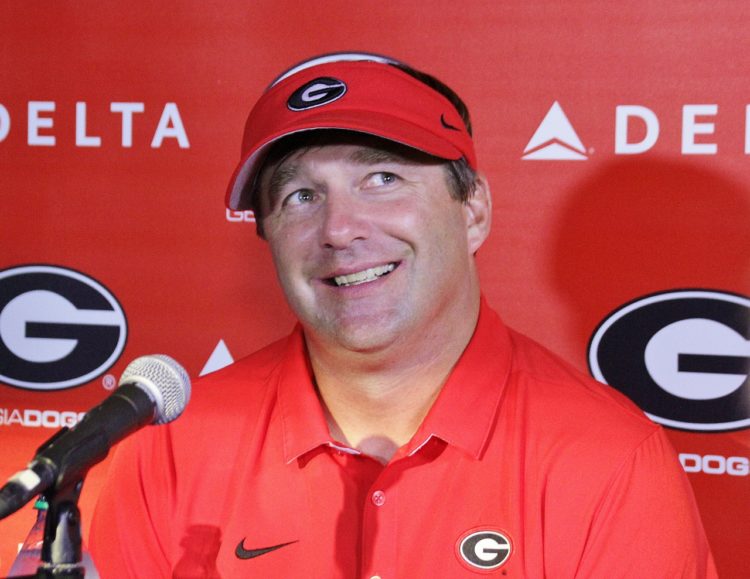 Kirby Smart and this Georgia Bulldogs team are coming off two tough losses, but this team has a great chance at winning out.
Coming off two very tough losses, This team is looking to rebound against a South Carolina team that have had struggles of their own this season. They will face a tough environment in South Carolina and could face even tougher conditions depending on the weather situation.
After the Bulldogs game against the Gamecocks, they should have an easier road ahead of them and could be favored in the rest of their games except for their game against the Florida Gators and possibly the Auburn Tigers.
I believe the Bulldogs will win all of the games they are favored in and I think they will come out of Auburn with a win, as well.
If the Bulldogs are able to win those games then that will leave them with either a record of 10-2 or 9-3 pending the outcome of the Bulldogs game against Florida, which is a toss-up in my eyes.
A season of 10-2 or 9-3 should be seen as a season that more than meets the expectations for first-year head coach Kirby Smart and I believe the fan base would be pleased with this season.
I believe Smart has done a great job with the players and recruits that he has inherited and that there can not be any real judgements made on him until he signs his first couple of recruiting classes and gets that talent on the field.
Smart has the reputation of being an ace recruiter and if he is able to lock down the same tier of recruits as he helped lock down at Alabama, then his success will only grow from this season.
If Smart is able to get bring in top talent at the University of Georgia and get them to buy into his system, then I fully expect the Bulldogs to be competing for SEC championships and even national championships in the next few years.