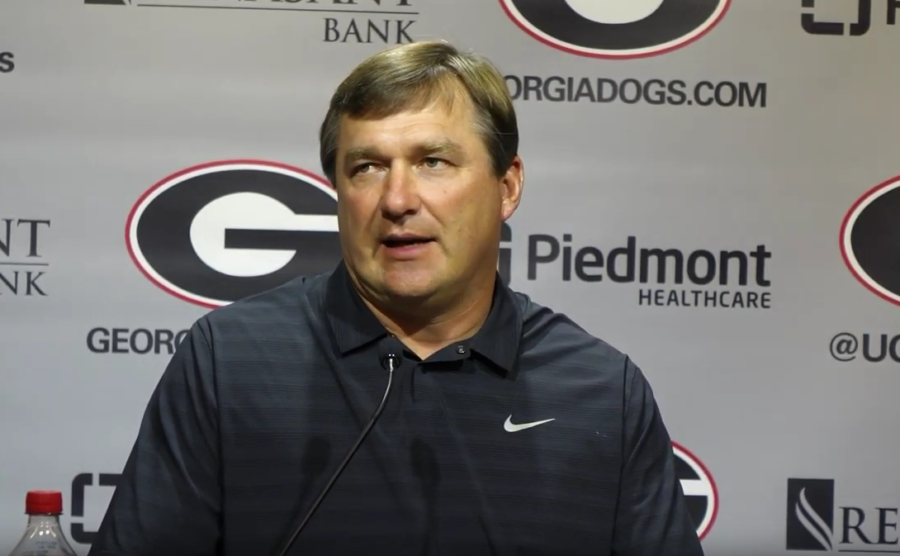 Head Coach Kirby Smart got the opening day of the UGA football team's 2019 Fall Camp kicked off with a press conference at Noon on Monday. Entering his fourth season at the helm of the Bulldawgs, Coach Smart said the team is ready to go to work and expected training camp to be a grind for the players but clarified that statement by saying "… I think it's important that it's that way." Kirby often states that he and his staff do their best to create adverse situations for the team that they have to overcome. The "pressure" and "grind" of training camp is part of that formula.
Smart discussed the status of players coming off injuries from last season like redshirt freshman RB Zamir White as well as from spring, like freshman QB D'Wan Mathis who had life-saving brain surgery to remove a cyst just a couple of months ago in May. He also stated that every one of the defensive linemen is cleared to practice including David Marshall, Julian Rochester.
Speaking of the d-line, he mentioned that the defense needed to get better at generating a pass rush and that "we want them to create havoc." Kirby also answered questions regarding the newcomers on the defensive line as well as the incoming freshmen to the wide receiver corps. Smart said that he and the staff are excited to see this group of receivers and "that they have a chip on their shoulders" regarding the off-season talk about concerns in what Georgia lost out of the group and the lack of experience left. He was also excited about the defensive backs, stating that " we've got some really good competition in that room."
Click on the below video to watch Coach Kirby Smart's presser.