Louisiana Lafayette assistant coach and former Mississippi State offensive lineman D.J. Looney passed away this weekend at the age of 31, according to the school's Department of Athletics.
Looney was entering his third season on staff with the Rajun' Cajuns as an assistant offensive line coach, and passed away Saturday morning after suffering a heart attack during a team workout at Cajun Field in Lafayette, the statement said.
Looney spent the 2016 season as a graduate assistant under former UGA offensive line coach and current Arkansas head coach Sam Pittman. He assisted Pittman with recruiting and at practice.
Kirby Smart issued a statement relating to Looney's passing on Saturday afternoon.
"The sudden loss of D.J. Looney was tragic for his family and friends but also for the coaching community," Smart said. "During his time at Georgia, he demonstrated the tools that would provide an outstanding career in the profession. I know I speak for all the Georgia Bulldogs in expressing our sincerest sympathy to his family."
Pittman also expressed his sadness as well.
"DJ Looney. There are a lot of people hurting today from the loss of this wonderful person," Pittman said in a tweet. "He made me a better person, husband, and coach. Jamie and I loved him as our own son. God took an Angel to be an Angel for his Kingdom. Please pray for his family, players and friends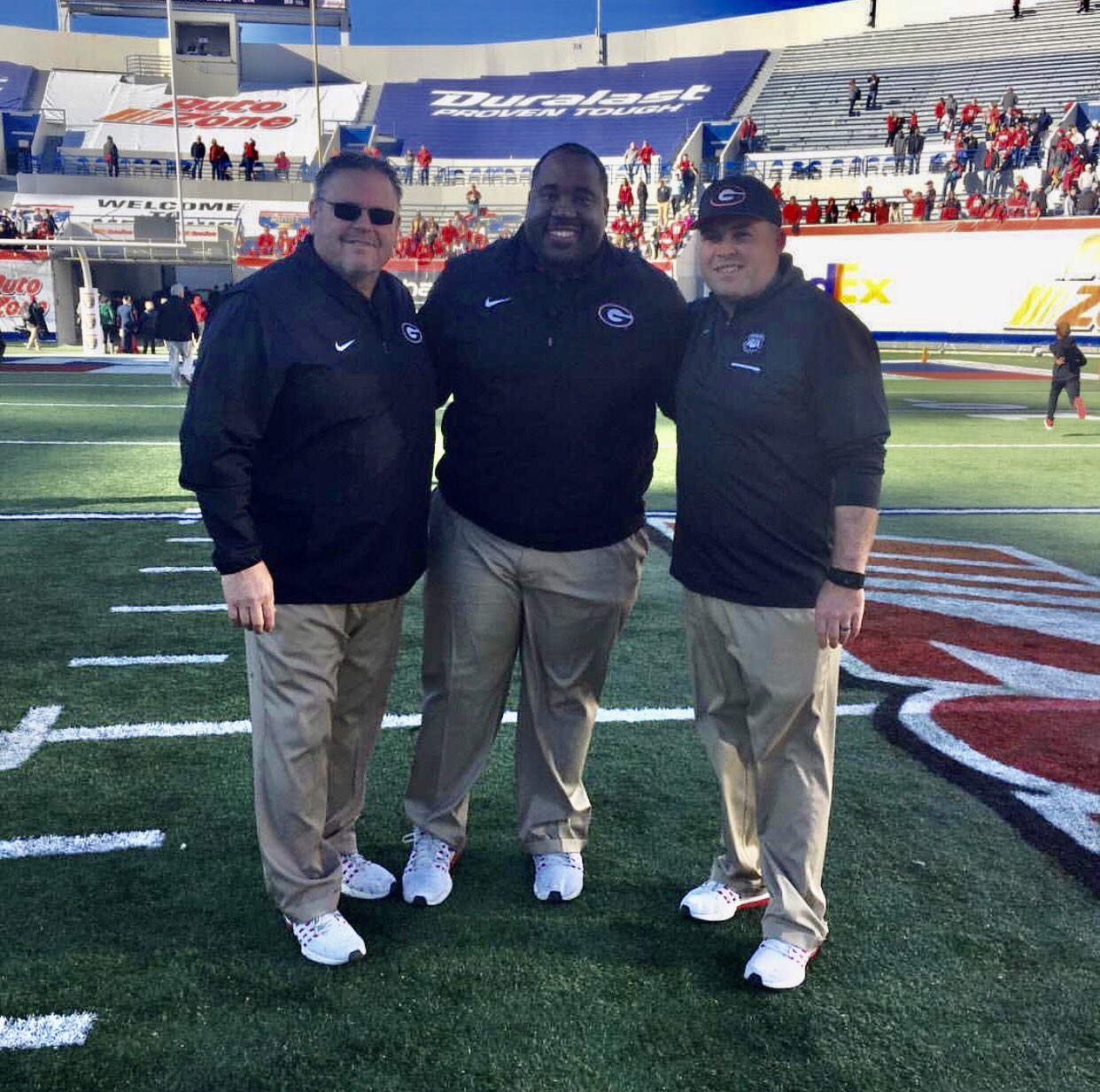 Prior to making his move to Athens, Looney was an offensive line coach at Central Arkansas, and before that he spent time at East Mississippi Community College as a recruiting coordinator for head coach Buddy Stephens.
Looney was a rising icon in the coaching community as he was about to begin his third season with the Rajun' Cajuns. He was grooming the ULL line to pave the way for the nation's best rushing attack. In 2019, the Rajun' Cajuns finished sixth nationally in rushing yards per game at 257.4 and they piled up 3,604 yards over the course of the season. That was accomplished because of the veteran offensive line that Looney helped develop.
Before his time at ULL, Looney was back at his Alma Mater in 2017 at MSU as the tight ends coach. He helped the Bulldogs to a 9-4 record in Dan Mullen's last season in Starkville. That was Looney's first major college position after developing some contacts and experience at this level. Prior to all that, he was a three-year letterman for the Bulldogs, where he played guard.
The Birmingham native was recruited by Sylvester Croom out of high school and was the nation's No. 11 ranked center. He played for Mullen and Croom and helped win two bowl games during his four-year career at MSU.
Looney didn't just impact lives on the field, as he was an advocate for student athletes at MSU as well as in the SEC. He served as the vice president of MSU's Campus Student Advisory Council as a sophomore. Then, he became the president of the council the next year. He also spent three years on both the SEC Student Advisory Council and the NCAA Football Issues Committee.
"D.J. was an outstanding student-athlete and coach and an even better person. He had such a positive personality, attitude and always a smile on his face. D.J. will be remembered and missed by all who knew and loved him," MSU Director of Athletics John Cohen said.