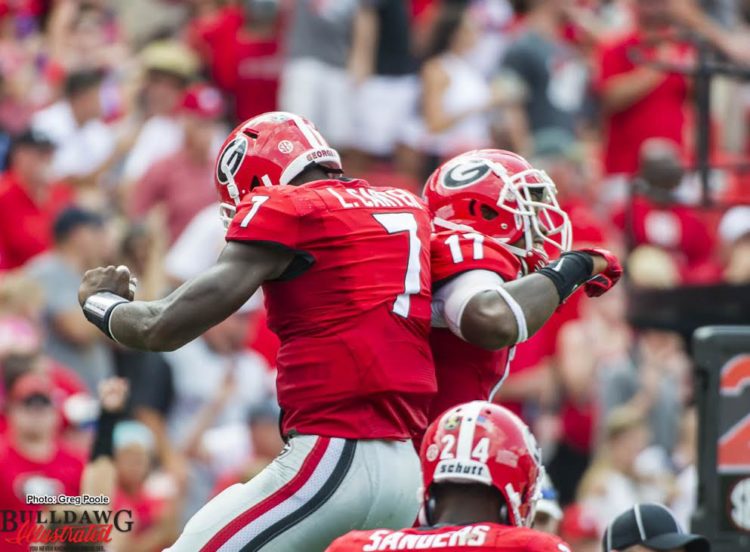 The Bulldogs had their share of struggles against the Nicholl's State Colonels, but head coach Kirby Smart was more pleased with the defense's execution this week.



In a game where positives for the Bulldogs were lacking in a large way, Smart pointed out the Bulldogs defensive execution of plays as a positive.

Smart was pleased with how the defense executed their plays but did mention that he wants to see the defensive line own the trenches and get more penetration.


However, one player that stood out on the defensive line was the sophomore phenom Trenton Thompson, who had an outstanding day and ended as the team's leading tackler.


Great play from Thompson did not come as a surprise to Coach Smart as the effort he gives on gameday is the same effort that Coach Smart sees day in and day out in practice from him. Smart had this to say concerning Trenton Thompson:

Trenton has come a long way, and he still has a long way to go. Trenton's best attribute is his quickness, and he plays really hard… He's able to run some plays down that most 300 pounders can't do… Trenton gives great effort and runs it down, and that's why he had the stats he had.


Smart went on to say that the coaching staff has continued to challenge Trenton and the rest of the defensive line to play with better technique. This should, in turn, help the Bulldogs have even better execution on the defensive side of the ball.


The Bulldogs face the Missouri Tigers this week in their first SEC game and how well they execute on the defensive side of the ball will play a huge factor on if they will leave Columbia with a win or a loss.