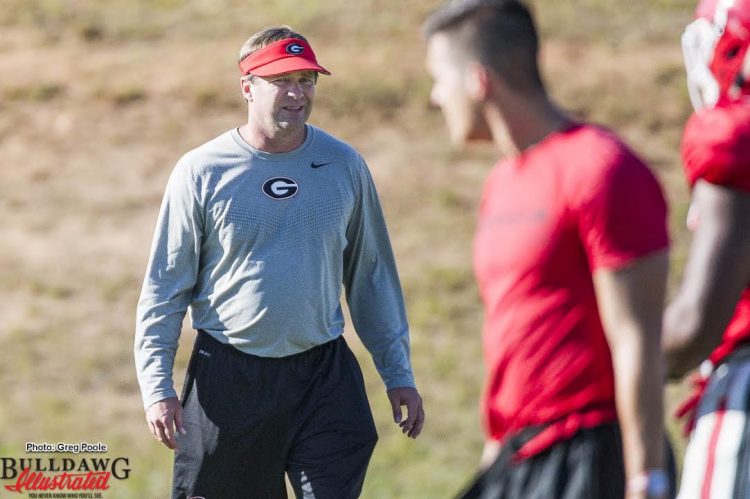 During Monday's press conference, Kirby Smart addressed the importance of a balanced offense, against a team with a defense as good as Florida. He mentions that teams are always going to try to come in and take away what the team does best. Georgia must not let the Gators come in and take away what they do best if they want to be successful against a defense like Florida.
Smart elaborated about how this Florida team has an excellent pass defense and some outstanding defensive backs. Their defensive backs are extremely physical, and this is something that Georgia has to face.
He went on to say they have two of the best corners that have some of the best handlings in the league. They're two solid guys that will go out there each play and have their hands on the receiver. Smart also said that Florida's secondary doesn't run elaborate schemes. They're just going to, physically cover the receivers.
Smart credits this defense because they have guys that will just whip teams up front with their physicality. However for Georgia to be successful against a team like Florida, they're going to have to make some plays happen.
"We gotta be able to run the ball. When you run the ball you create situations where they have to put extra guys in the box," Smart said.
Smart also talked about how this is no different from any other game. There will have to be blocking and tackling and breaking a tackle in those one-on-one situations.
"Can our backs beat their one-on-one tackles," Smart said. "That's what it boils down to if our offense can go against their defense."