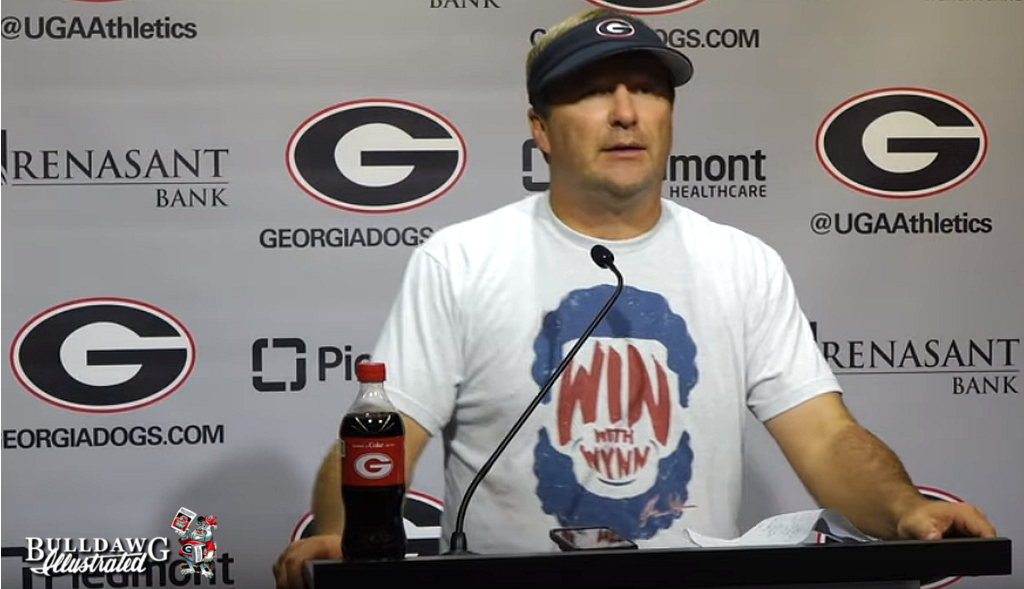 During Saturday's press conference Kirby Smart wore a t-shirt, and that almost never happens.
The Bulldogs' head coach sported a white tee that said "Win for Wynn" in which it supports former Georgia offensive tackle Isiah Wynn's charity.
Smart that to get a t-shirt you have to volunteer at the camp, but he said he asked Isaiah to send him one because he was proud of what the former Bulldog was doing.
"I told him I'd wear it at one of my press conferences. I saw his video of what he did for kids before school started," said Kirby Smart. "He just did an unbelievable job. It's so indicative of him, what he did, so I asked him for one of those shirts."
"Win for Wynn" is an organization based in St. Petersburg, FL, that donates back to school supplies to kids and their families.
Wynn was a former Bulldog that was drafted by the New England Patriots in the first round of the 2018 NFL Draft. Unfortunately, Wynn suffered a torn Achilles tendon during preseason camp last year and missed the entire 2018 season. He has since recovered, and recently it's been reported that he is ready to endure his first full season being Tom Brady's blindside protector.