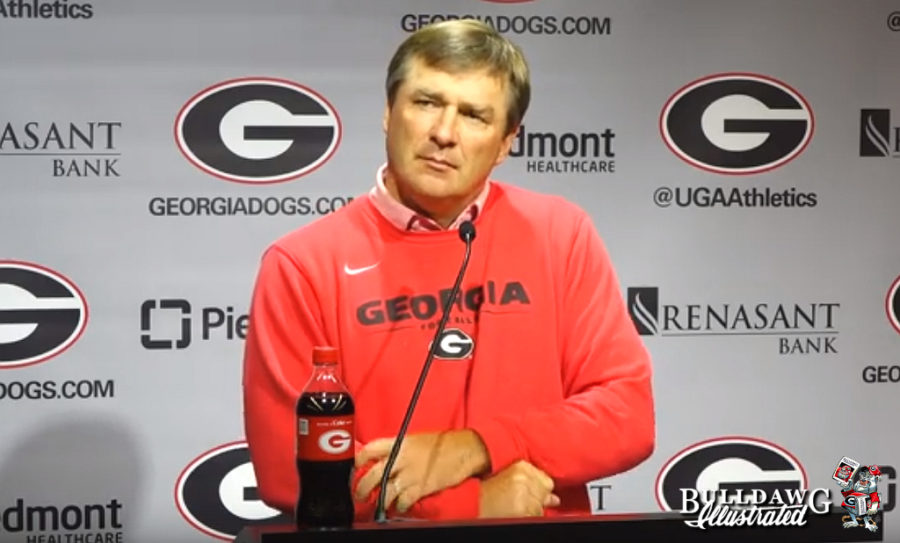 During Monday's press conference for the University of Georgia's upcoming game versus Arkansas State, Head Coach Kirby Smart gave an update on DJ Daniel, Julian Rochester, and Isaiah Wilson who are players that are dealing with injuries or coming off injuries.
DJ Daniel did not play on Saturday versus Murray State, and Kirby stated that the junior college transfer defensive back was dealing with a hamstring injury.
"DJ's dealing with a little bit of a hamstring that was bothering him the other day," said Kirby Smart. "So we ended up holding him out."
Julian Rochester had knee surgery earlier this year to repair damage to his knee. The senior defensive lineman has been wearing a knee brace on his right knee but was cleared to practice for Fall Camp and is good to go per Smart despite not playing versus Murray State this past Saturday.
"Julian's cleared. Julian's cleared completely. Julian's healthy. He's practicing and doing everything," " said Kirby Smart. "He's got to go out and earn playing time. He's got to go out and outcompete guys and work. I don't know if he's 100% confident in himself right now, but he's coming off an ACL."
Isaiah Wilson left practice last week on Wednesday with a lower-body injury. Coach Smart said later on Bulldog Live on The Bulldogs Sports Network that Wilson had an ankle sprain. The junior offensive lineman did not start or play at right tackle on Saturday versus Murray State. Kirby said there is no time table on Wilson's return at the moment.
"There's no time table. Not sure when. He's out of the boot. He's able to put some pressure on it," said Kirby Smart. "He's going to be doing some underwater running and working on some things… He may be available this week, but I have no idea. Just have to wait and see."
Kirby Smart did not say whether Daniel or Wilson would be able to play versus Arkansas State this Saturday, and is far as Rochester is concerned, it sounds like it is just a matter of him getting his confidence back. You can watch Kirby Smart's full press conference below.