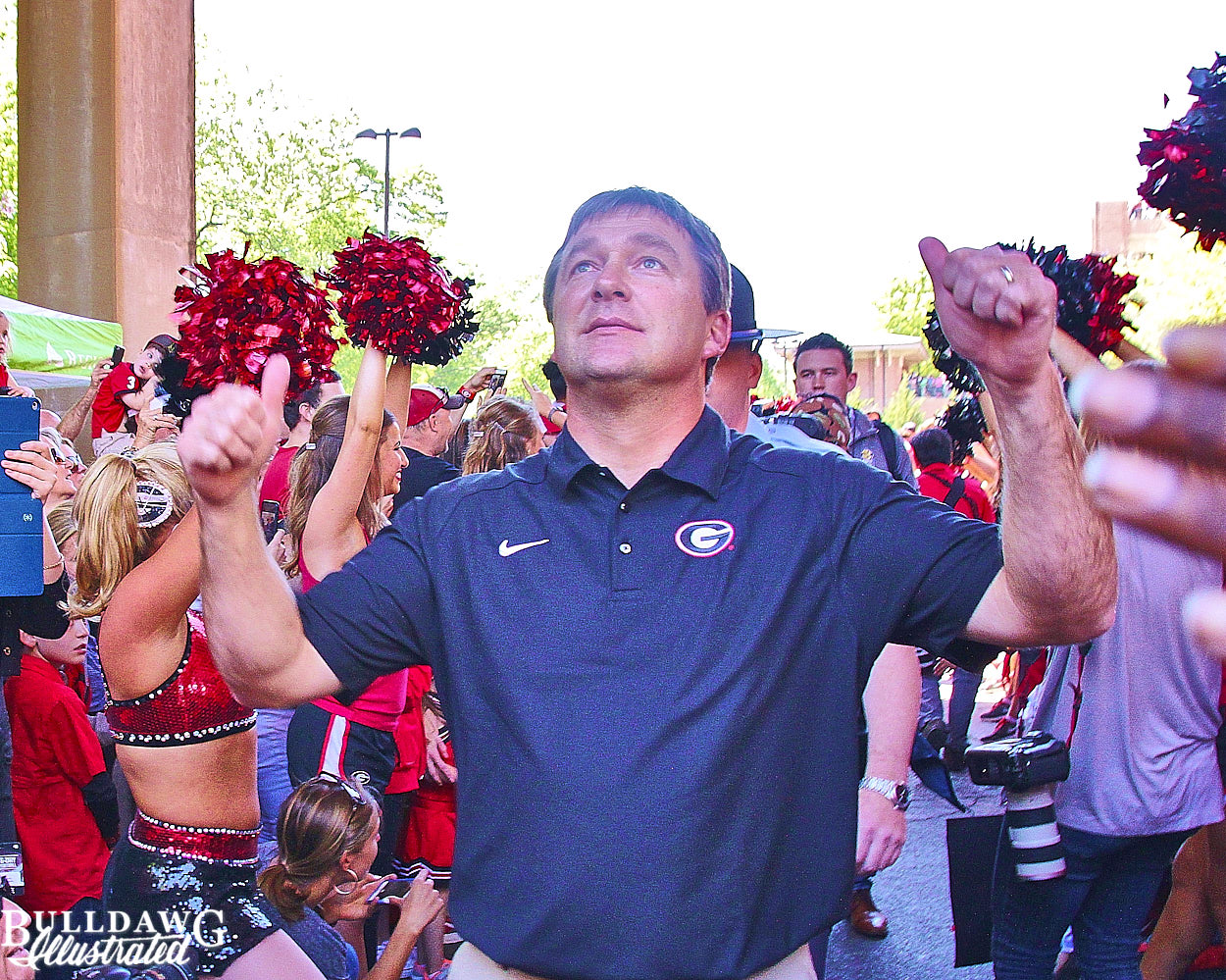 [su_spacer size="20"] Kirby Smart made his wish known of having a packed house at G-Day and there was uncertainty to how the fans would respond to his request. He even said previous to G-Day that if he did not get his wish that he would not be disappointed but rather he would hope to build on what they had in hopes of reaching his goal. However, the fans did not disappoint and reached well over the stadium's maximum capacity, which more than pleased Coach Smart.
[su_spacer size="20"]
Kirby Smart started his post game press conference with one simple word to express how he felt about the fan turnout, "Wow." The outpouring of support for the program by the fans was even described as "touching" by Coach Smart and it showed him a lot about what the fans will be able to produce in the future for when he calls on them.
[su_spacer size="40"]
I tell you what for the fan base to come out and support our program and support our kids it touches me in my heart… There was a lot of doubters said it couldn't be done, said they won't come, said they'll find something else to do, they'll stay in Atlanta. They came and they came in groves. I appreciate that more than they know, our kids appreciate that.
[su_spacer size="40"] The way Coach Smart was able to call on the fans to pack the stadium and the way they answered by breaking the SEC spring game attendance record shows the potential of a very bright future under Kirby Smart's leadership. He has clearly revitalized this fanbase and they believe and support him with all their might. Perhaps with the overwhelming support of the fans, the Bulldogs will be able to bring a National Championship to Athens under Kirby's direction.
[su_spacer size="40"]
It speaks volumes for where Georgia is headed and what Georgia can do cause I've always said Why not us? So I'm just happy to be a part of us and being home, that means a lot to me… I just can't say enough about our fan base and what they were able to do
[su_spacer size="40"]