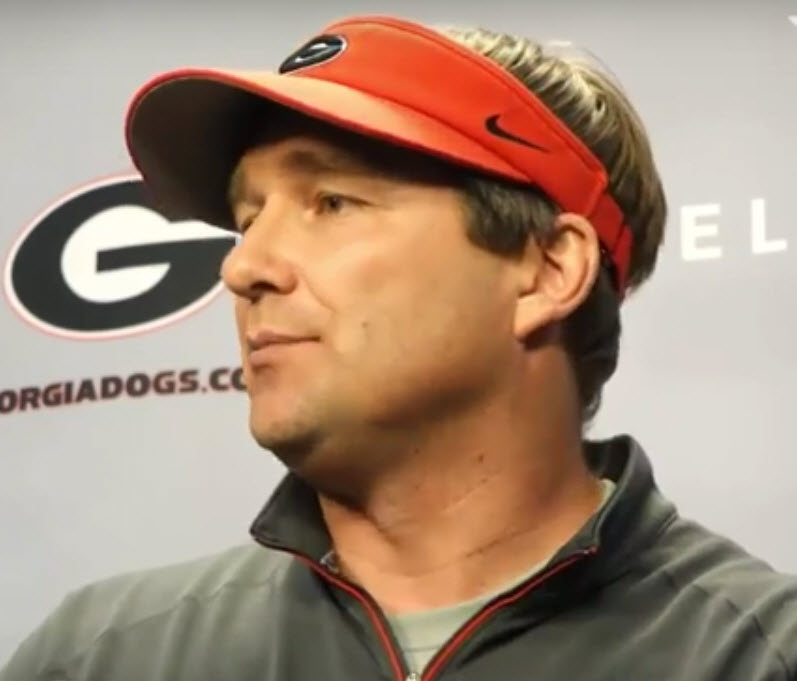 [su_spacer size="40"] Kirby Smart has long stressed his expectations of Sanford Stadium being filled with ninety-three thousand fans and as the Bulldog nation draws closer and closer to G-Day, Smart was asked of what he hopes to see. Smart has made it known what his expectations are for the fans at G-Day ever since taking the job as the Bulldogs headman, but he also mentions what he expects out of his players.
[su_spacer size="40"] Kirby Smart would love to come out on Saturday afternoon at 4 p.m. to a packed out stadium but he does understand that not all goals can be attained and he will not be completely disappointed if the Bulldog nation does not reach the ninety-three thousand goal. Kirby just hopes to encourage the Bulldogs fanbase to get closer to the goal of a packed house every spring game.
[su_spacer size="40"]
Ultimately, I think when you set goals and you try to do things like that sometimes when you don't achieve them, it's okay. It's still the fact that you got closer. I wanna win every football game I coach but I haven't done that either, so I realize that makes it tough.
[su_spacer size="40"] Kirby was asked if there was one thing he wanted to see on Saturday and he immediately answered that he wanted to see guys out there competing. However, Kirby later stressed that he also wanted to see disciplined play out of his players because having discipline in practice will transfer into discipline in games.
[su_spacer size="40"]
Saturday we had some undisciplined penalties and it makes me irate for that to happen. When you do that in practice and you do that in scrimmages, it resurfaces when you least expect it. On 4th and 10 against Tennessee, and a guy takes a swing at somebody, it costs you games. So I wanna see guys compete really hard between the whistle and do it the right way.
[su_spacer size="40"] Kirby never fails to mention how great a packed house could have an effect on recruiting and how it could really help build even more momentum than the Bulldogs already have with recruits. A full house will not only provide a huge boost for Kirby Smart's efforts in strengthening this recruiting class but it may even lead to a few 2017 commits.
[su_spacer size="40"]