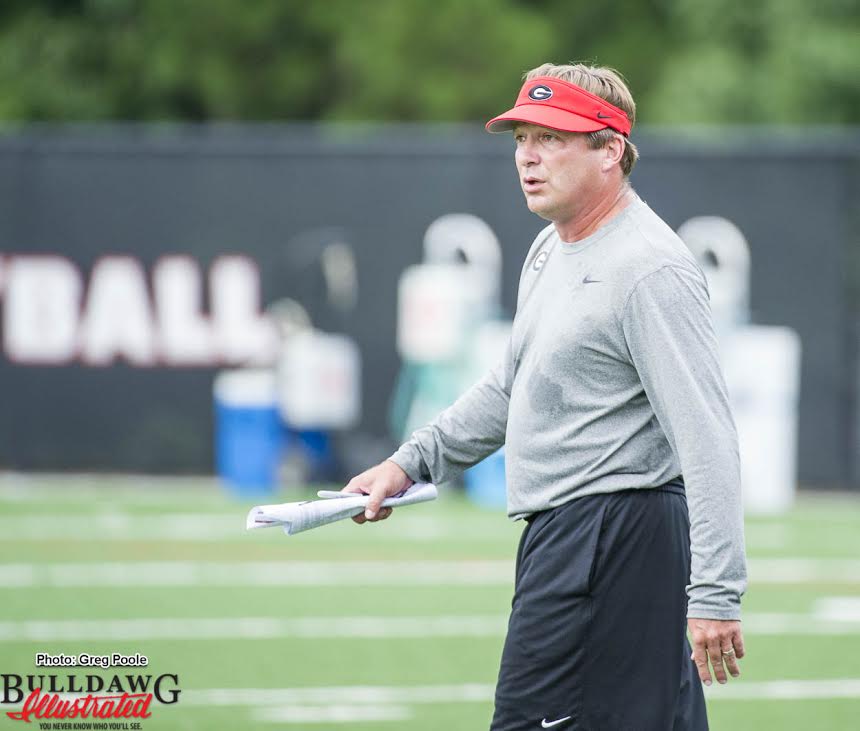 Kirby Smart and the staff have the season opener against the North Carolina looming within the next ten days and it was asked how deep they are in their preparation. Smart always plays his cards pretty close to the chest but gave us an idea of where they are in their preparation process.
Coach Smart still is at the early stages of game preparation for the North Carolina game and they have not quite began to implement a game plan with the players just yet. However, Coach Smart did say that the coaches had already started to game plan but that they had not introduced their game plan to the players yet. Coach Smart then said that the plan was to introduce a game plan Thursday and slowly ease into it and then be "full-throttle" with the gampe plan Friday. Smart had this to say concerning this situation
We've already been game planning as coaches, but not with the players. That will slowly start tomorrow and a then a little bit more the next day and then be full throttle on Friday."


Smart also mentioned that the Bulldogs are still trying to narrow the quarterback race down to two guys and that so far that had not been done yet. However, Smart mentioned that how each quarterback responds to the game plan and how they are able to manage it could have a huge say into which two guys make the top two. These top two guys will duke it out for the starting role which should be made known, hopefully, sooner than later.


Regardless of if Coach Smart makes the starter known to the public or not, his implementation of a game plan will give the team a better idea of who will start in key positions like left tackle, wide receiver, and quarterback as well. The season is getting closer and closer and the coaches preparation for game one is really about to hit full steam ahead in the coming days.